2022 Davidson vs Delaware - Men's
CAA Men's Games Of The Week: Big-Time Home-Court Opportunities Await
CAA Men's Games Of The Week: Big-Time Home-Court Opportunities Await
CAA teams welcome visiting opponents for marquee non-conference matchups in a tone-setting first week of December.
Dec 2, 2022
by Kyle Kensing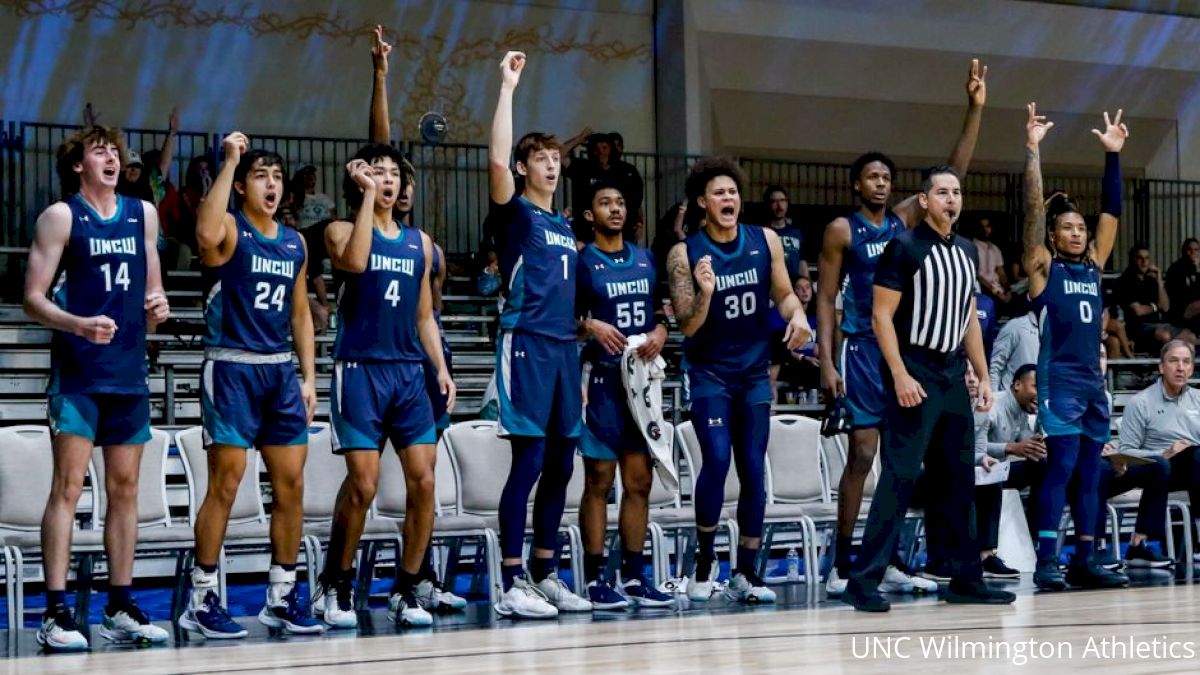 Thanksgiving's past, but plenty more opportunities for Colonial Athletic Association basketball teams to eat are on the menu before conference play begins later this month.
The first weekend of December features a full docket of intriguing non-conference matchups, many with CAA teams playing host. In this stretch leading up to league games, the opportunities for the Colonial to boost its collective profile are both plentiful and critical.
Saturday, Dec. 3
Reigning CAA Tournament champion Delaware opened with a challenging first month that included a trip to the Rocky Mountains to face Air Force, then in the very next contest, traveling to North Carolina to face blue-blood Duke.
After a pair of losses to Ivy League opponents Penn and Cornell, the Blue Hens need a signature win to revitalize their push for back-to-back NCAA Tournament appearances. An always-tough Davidson team visiting Newark offers Delaware just such an opportunity.
The Wildcats boast one of the nation's most efficient offenses thanks to nearly 57 percent shooting from inside the 3-point line, and an uncanny ability to get to the free-throw line. Davidson comes into Delaware 0-1 against the CAA this season, though, losing to Charleston on Nov. 17, 89-66.
Coach Martin Ingelsby's Blue Hens will look to jump-start their offense, which has been plagued by inconsistent shooting through the season's first seven games.
Among Ivy League teams, only Yale boasts a better KenPom overall ranking than Princeton's No. 138. The Tigers are tough, riding a five-game winning streak into Drexel and having among its two losses, a competitive opening-night tilt with Hofstra.
Saturday's matchup promises to be decided on the interior, with both Princeton and Drexel boasting outstanding frontcourts. Tiger forward Keeshawn Kellman is a versatile difference-maker who can score effectively, passes accurately and hits the glass with tenacity.
Matching up against Drexel's Amari Williams, through whom the Dragons offense has primarily run, promises to be the game's definitive pairing. Williams has the nation's sixth-highest offensive possession percentage among all Div. I players, and is among the nation's best in on-the-ball defense.
The Capital Cup was decided on the gridiron a few weeks ago, and William & Mary basketball seeks a similar result in its matchup with Richmond.
The Tribe have played a challenging slate thus far with three ACC opponents. Richmond continues that trend as William & Mary's third straight KenPom Top 100 opponent, and fourth such designated team overall.
The Spiders come into Kaplan Arena having lost 4-of-5, three by one possession — including an overtime matchup with Charleston on Nov. 14.
Unlock this video, live events, and more with a subscription!
Get Started
Already a subscriber? Log In
William & Mary will look to solve one of the better 3-point defending teams in the nation, which means getting Gabe Dorsey loose early. Dorsey is shooting 22-of-44 from deep thus far on the season to pace the Tribe.
Sunday, Dec. 4
A team routinely in the hunt for the Sun Belt Conference championship, Georgia State comes into Matthews Arena as one of the country's most tested teams. All three of the Panthers' losses thus far are by one possession: Georgia Tech and Belmont by two points each, and Eastern Kentucky by a point.
Northeastern's had its own experiences with heartbreaking defeats early into the 2022-23 campaign, dropping one-possession decisions to Harvard and Princeton.
Jahmyl Telfort and Coleman Stucke figure to play central roles in Northeastern's pursuit of a marquee win on the latter-half of a big weekend; the Huskies also face Georgia Tech to kick off the weekend Friday night.
Tuesday, Dec. 6
After a strong finish at the Thanksgiving week Gulf Coast Showcase, scoring wins against Toledo and UT Arlington, East Carolina suffered a setback in the subsequent week with losses to Old Dominion and South Carolina State.
The latter is particularly confounding, as the SCSU Bulldogs rank near the very bottom among all Div. I teams in KenPom.com overall ratings. That loss dealt a blow to the Pirates' overall profile, but that doesn't mean UNC Wilmington should take the in-state matchup lightly.
The Seahawks found their form from a season ago at the Baha Mar Championship, winning the crown in the Bahamas over a field that included recent NCAA Tournament fixtures Vermont and North Texas.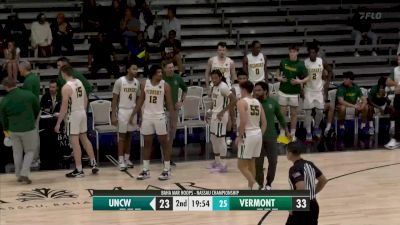 Unlock this video, live events, and more with a subscription!
Get Started
Already a subscriber? Log In
Adding to a calendar-year 2022 resume that included a share of the CAA championship and the CBI title, Takayo Siddle's team looks poised to contend for a Big Dance spot in 2023.