2022 Charleston vs Towson - Men's
CAA Notebook: Arrival Of Conference Play Begins Two Months Of Madness
CAA Notebook: Arrival Of Conference Play Begins Two Months Of Madness
With non-conference competition in the rear-view, every game for the remainder of the CAA season has championship implications.
Dec 27, 2022
by Kyle Kensing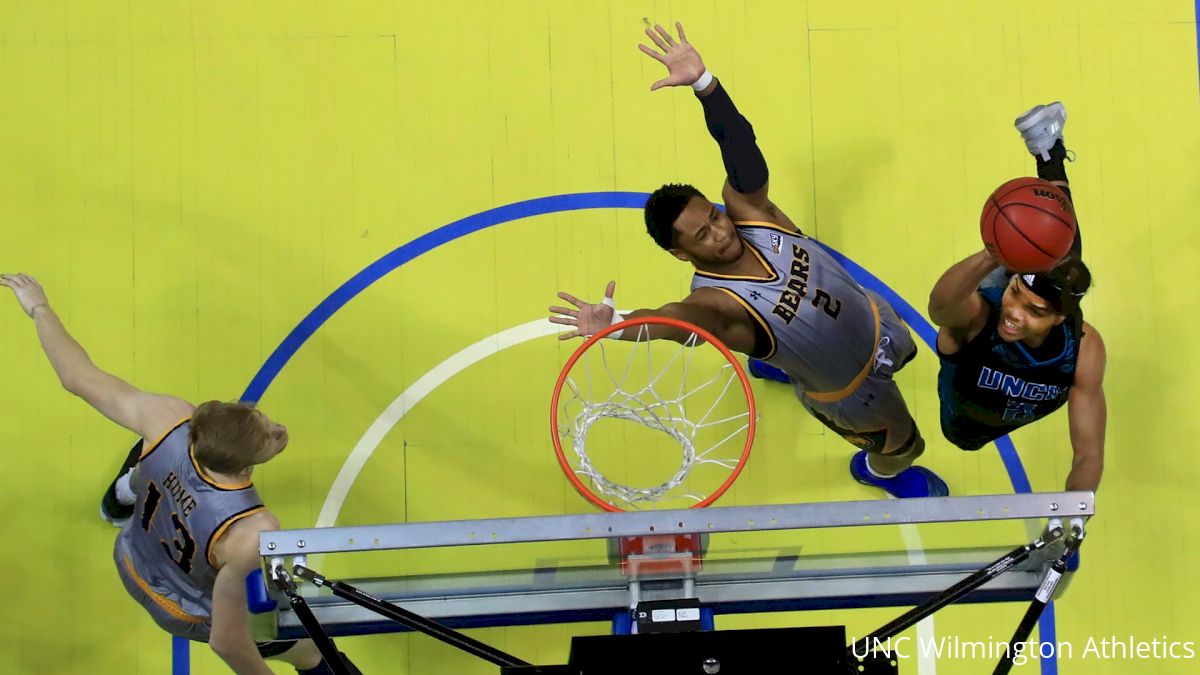 Madness in the basketball lexicon refers primarily to a specific month. But creating the atmosphere for college hoops' most chaotic stretch of the calendar starts with the beginning of conference play, which ushers in a new year for the Colonial Athletic Association.
The CAA stands out in the basketball landscape as one of the few conferences that still adhere to a traditional — and, in this Notebook's opinion, logical — league schedule. Colonial competition doesn't start around Thanksgiving, tucking games in between early-season tournaments, non-conference action and university finals.
With the first conference games on this final week of the month and year, the CAA league slate functions as a conference schedule should, marking the beginning of a new season of sorts. The matchups that preceded those still to come are hardly inconsequential, but serve the more larger goal of preparing a team to make a championship push.
Nothing but conference games loom for the CAA in the coming two-plus months, meaning every contest in which these teams suit up from here on out goes toward determining a champion. The league schedule characterizes Madness in this sense, as well as the unpredictability that comes from high-stakes basketball.
To that end, rewind to this time one year ago. In December 2021, who — outside of the Seahawks locker room — had UNC Wilmington tabbed as a championship contender?
Over the course of nine wild weeks, UNCW went on a run that continues into 2023, with the program claiming not one championship, but three. The Seahawks tip off this year's Colonial calendar as reigning co-CAA regular-season champions, reigning College Basketball Invitational champions, and winners of the 2022 Baha Mar Nassau tournament.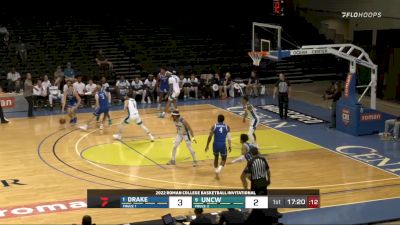 Takayo Siddle's squad looks like one of the top contenders to beat, along with Pat Kelsey's College of Charleston Cougars. But if there's anything that recent CAA results tell us, it's to avoid going chalk on the championship race — not unlike filling out a bracket come March Madness.
'Tis The Season of Giving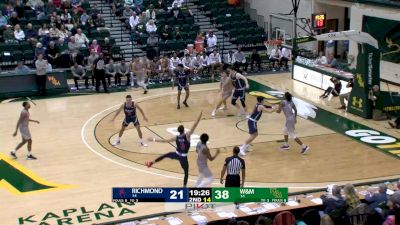 Unlock this video, live events, and more with a subscription!
Get Started
Already a subscriber? Log In
Some of the most unselfish hoopers in the country call the Colonial home, evident in the conference boasting two of the nation's top 45 distributors of assists ahead of the New Year, and three ranked in the top 100.
William & Mary's Anders Nelson sets the pace at 5.2 assists per game, and has the Colonial's best assist-to-turnover ratio at 2.6. KenPom.com advanced metrics offer further context into just how good Nelson's been at setting the table for his Tribe teammates, as he ranks sixth in all of Div. I in assist rate at 40.6.
Nelson's sharing of the basketball and his near-44 percent shooting from 3-point range — coupled with similar efficiency from deep out of backcourt mate Gabe Dorsey — give the Tribe pieces necessary to be this year's surprise breakout team in the CAA.
Sean Halloran of Elon checks in at No. 45 nationally with an average of 4.9 assists per game, and Towson's Cam Holden rounds out the CAA's representation in the top 100 with 4.6 assists per game.
CAA Closes Out A Successful Showing Against The A-10
No two conferences are better suited to be deemed rivals than the Atlantic 10 and Colonial, due in part to shared regional footprint and the A-10 featuring some former members of the CAA. While there's no official competition, a la the doomed ACC-Big Ten Challenge, CAA teams showed up impressively in the unofficial rivalry this season.
Northeastern capped the series with the program's first-ever win over Davidson, scored in part thanks to CAA Co-Freshman of the Week Jared Turner's 12 points on 3-of-4 shooting from 3-point range.
That winning feeling…#HowlinHuskies pic.twitter.com/fgFNqvK2qJ

— Northeastern Men's Basketball (@GoNUmbasketball) December 21, 2022
The NU win capped the CAA's strong showing, which included the following outcomes against A-10 opponents:
Towson 67, UMass 55
Charleston 89, Davidson 66
Charleston 92, Richmond 90 (OT)
Hofstra 85, George Washington 80
William & Mary 58, Richmond 57
Delaware 69, Davidson 67
Drexel 65, La Salle 58 (OT)
Northeastern 73, Davidson 70
Games to Watch Opening Week
UNC Wilmington at Monmouth - Wednesday, 5 p.m. ET (CBS Sports Network)
The first game of the 2022-23 CAA season features UNC Wilmington at conference newcomer Monmouth. The Seahawks carry a nine-game winning streak to the Jersey Shore, creeping in on matching last year's program-record 12-game run.
UNCW's depth ranks among the top storylines of the CAA season to date. Replacing standouts Jaylen Sims and Mike Okauru from the 2021-22 roster has been committee effort, which continued with the Seahawks' non-conference-closing comeback at Campbell. Maleeck Harden-Hayes stepped up for 22 points in the win, good enough to earn CAA Player of the Week.
Harden-Hayes is one of five Seahawks scoring from 6.2 to 13.6 points per game.
Monmouth has had a trying go of it through the opening two months of the campaign, winning just once in non-conference play. But King Rice's Hawks have a prime opportunity to rejuvenate their debut CAA campaign if they can spring an upset of the league's co-regular-season champions from a season ago.
North Carolina A&T at Northeastern - Thursday, 7 p.m. ET
Conference newcomer North Carolina A&T played an absolutely brutal non-conference schedule, which most recently sent the Aggies out West for measuring-stick matchups in Las Vegas and El Paso. After taking down SWAC favorite Texas Southern at the Chris Paul HBCU Showcase in Sin City, A&T gave the MEAC's best team, Norfolk State, all it could handle.
NCAT then gave a New Mexico State bunch that advanced to the Second Round of last year's NCAA Tournament a handful. Now, the Aggies head to Boston to meet resurgent Northeastern. Bill Coen's Huskies struggled early in the non-conference season, but NU closed out the non-conference portion of its schedule strong with wins over Georgia State, Holy Cross, and the defeat of Davidson to finish 3-1 over its last four.
North Carolina A&T comes into Matthews Arena featuring one of the CAA's top scorers in Kam Woods, averaging north of 17 points per game, and the versatile all-around play of Demetric Horton. Horton's posting 12.7 points, 4.4 rebounds and a hair less than two steals per game.
Their visit to Boston is the first of two high-profile dates on the East Coast for the Aggies, with A&T spending New Year's Eve in New York for a matchup with Hofstra. A showdown between Woods and the reigning CAA Player of the Year, Aaron Estrada, should prove a fun way to ring in 2023.
Charleston at Towson - Sunday, Noon ET
Preseason CAA favorite and the league's defending co-regular-season champion with UNC Wilmington, Towson returns to conference competition looking to rebound from a holiday-season skid. The Tigers were hovering around the KenPom.com national top 100 mark, which would have made the New Year's Eve showdown against Charleston of potential significance to an NCAA Tournament at-large berth, but consecutive losses to Navy, Northern Iowa and Bryant sent Towson tumbling to No. 129.
Ending their losing skid at home and starting the conference season against a team just outside the Associated Press Top 25 would be quite the way for Pat Skerry's club to restart its pursuit of the Big Dance.
Towson's big two of Nicolas Timberlake and Cam Holden are both averaging more than 15 points per game — outpacing every scorer on Charleston's roster.
However, the Cougars' ability to spread the wealth with four scorers averaging in double-figures — Pat Robinson III at 10 points per game, Ryan Larson with 11.2, Reyne Smith with 11.4 and Dalton Bolon at 12.8 — is one of the primary reasons this Charleston bunch is so effective.