MIAA
Me'Kell Burries Of Lincoln Memorial Basketball Named SAC Player Of The Week
Me'Kell Burries Of Lincoln Memorial Basketball Named SAC Player Of The Week
Me'Kell Burries of Lincoln Memorial Basketball wins the South Atlantic Conference men's basketball Player of the Week Award as Railsplitters go 2-0.
Jan 9, 2023
by FloHoops Staff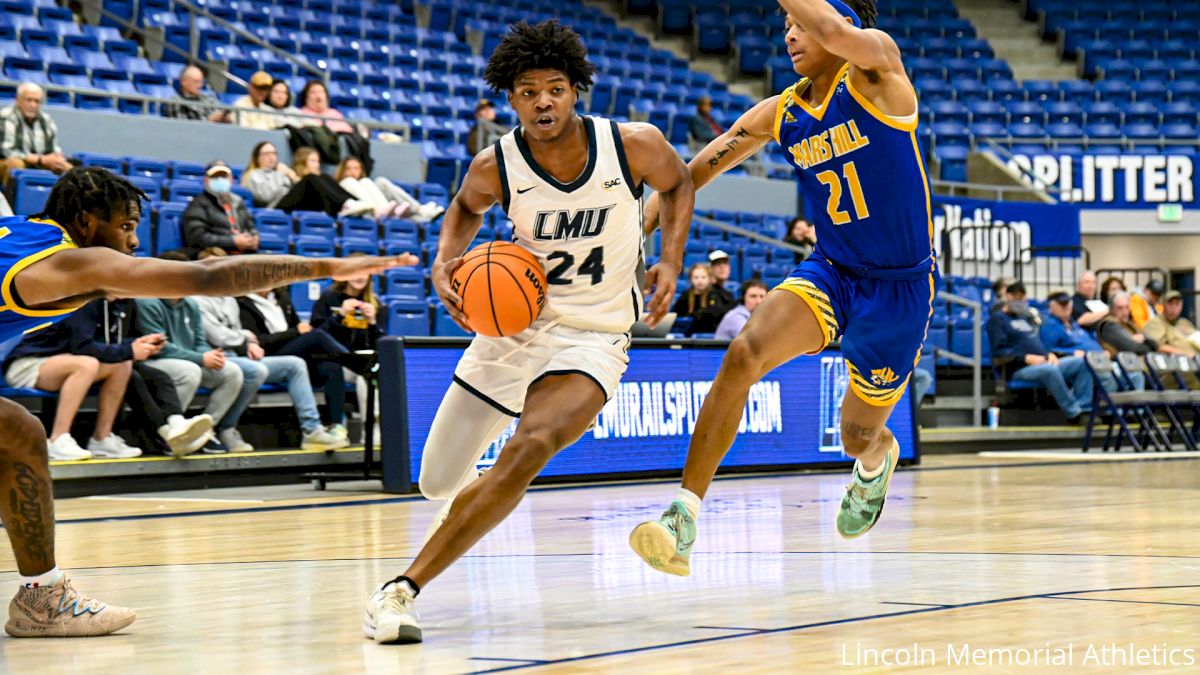 Lincoln Memorial guard Me'Kell Burries was named the South Atlantic Conference Varsity Gems Men's Basketball Player of the Week for games played during week eight of the 2022-23 season, the Conference announced today.
Burries, a sophomore from Newport, Ky., led the No. 6 Railsplitters to a 2-0 SAC record last week with wins over UVA Wise (94-69) and Carson-Newman (84-76). He averaged 20.5 points, two rebounds, 2,5 assists, and two steals for the week, while shooting 50 percent from the field, 46.7 percent from beyond the arc, and 100 percent from the free throw line. Burries scored 18 points against UVA Wise and netted a game-high 23 points against Carson-Newman.
🏀𝙈𝙚𝙣'𝙨 𝘽𝙖𝙨𝙠𝙚𝙩𝙗𝙖𝙡𝙡 𝙋𝙡𝙖𝙮𝙚𝙧 𝙤𝙛 𝙩𝙝𝙚 𝙒𝙚𝙚𝙠🏀

Lincoln Memorial's Burries Named South Atlantic Conference @VarsityGems Men's Basketball Player of the Week

🔗 - https://t.co/fX6ZeHrLbs #MakeSACYours #SACMBB pic.twitter.com/zsMd5xDHYs

— South Atlantic Conference (@SAC_Athletics) January 9, 2023
2022-23 SAC Men's Basketball Players of the Week
Nov. 14 – Bryant Thomas, Carson-Newman
Nov. 21 – Quandaveon McCollom, Newberry
Nov. 28 – Inady Legiste, Tusculum
Dec. 5 – Richard Nunez, Limestone
Dec. 12 – Inady Legiste, Tusculum
Dec. 19 – Bradley Dean, UVA Wise
Jan. 2 – Destin Clark, Wingate
Jan. 9 – Me'Kell Burries, Lincoln Memorial