2023 Towson vs North Carolina A&T - Men's
CAA Games Of The Week: Conference Leaders Face Road Challenges
CAA Games Of The Week: Conference Leaders Face Road Challenges
Three of the CAA's top five teams hit the road Jan. 19 and 21 for stiff challenges in conference play.
Jan 17, 2023
by Kyle Kensing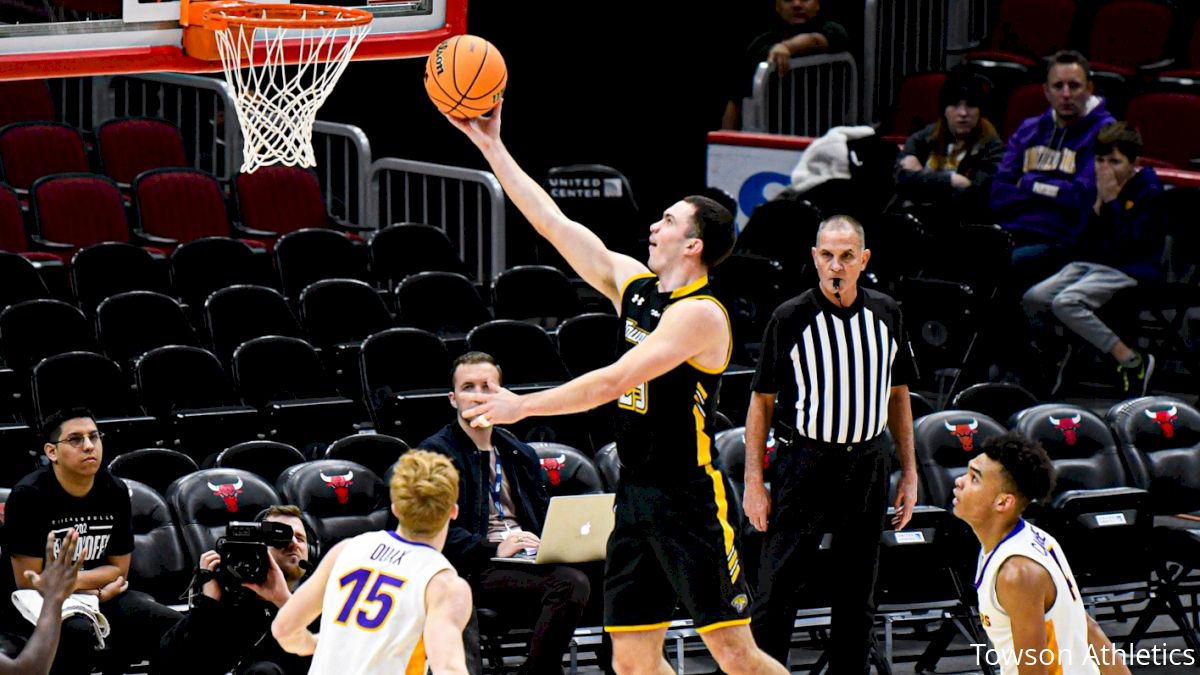 Coming off a busy holiday weekend, three of the five teams atop the Colonial Athletic Association standings hit the road for marquee matchups Jan. 19 and 21.
The quick turnaround after a loaded Dr. Martin Luther King Jr. Day — which included Hampton retiring program legend Rick Mahorn's jersey number — could help dictate which teams will be in contention for the CAA crown going into the final month of the regular season.
Today it is great to be at @_HamptonU as they celebrate the illustrious career of @Hampton_MBB Great #44 @badboyhorn44 Rick Mahorn!!! Congrats Rick on having your number retired!! @CAABasketball #CAAHoops @CAASports pic.twitter.com/XcUj35qckd

— Joe D'Antonio (@joeyd812) January 16, 2023
A potentially pivotal weekend tips off Thursday with a full docket, including UNC Wilmington's visit to Hofstra on CBS Sports Network. The Seahawks rallied from heartbreaking losses to College of Charleston and William & Mary with a win over Elon, and Takayo Siddle's team now aims to escape from New York with a couple wins on Long Island.
Charleston also heads to the Northeast, taking its No. 18 ranking and nation's best 18-game winning streak to Monmouth and Northeastern. The Cougars were impressive last week, defending their streak with wins over UNCW, Elon and William & Mary. They now sport the highest ranking of any CAA program this deep into the regular season since the David Robinson-led Navy Midshipmen team that reached the 1986 Elite Eight.
Towson at North Carolina A&T
Since its Christmastime swoon, Towson has played some of the best basketball in the CAA. The Tigers are winners in 4-of-5 since their overtime heartbreaking against Charleston on New Year's Eve, a run that includes Monday's dominant performance against a Hofstra team that came in on a four-game streak.
Towson held the Pride to their season-low 47 points and limited the conference's top scorer, Aaron Estrada, to just 10 points.
"We probably played our best game of the year, maybe other than [UMass]," Tigers coach Pat Skerry said in his postgame press conference. "Hopefully this is the type of team we consistently become moving forward."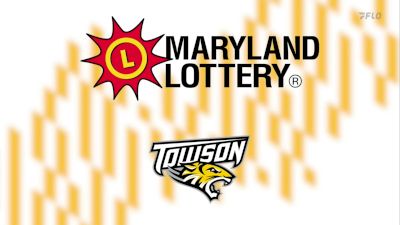 Unlock this video, live events, and more with a subscription!
Get Started
Already a subscriber? Log In
The next step forward sends Towson to Greensboro against a dangerous North Carolina A&T bunch.
The Aggies have won three straight, following up a pair of comeback wins against Elon and Stony Brook with a dominant showing at Hampton on Monday.
There may not be a hotter player in the CAA right now than A&T's Kam Woods. His 27-point effort against the Pirates marked his third game with at least 24 points over the Aggies' last five. Included in that run is a 30-point outpouring against Charleston.
"Kam Woods is becoming a leader on the floor," A&T interim coach Phillip Shumpert said after the Hampton win, via ncataggies.com. "He's learning how to run a team and get us into the things we need to be in to be successful. He is making good decisions right now. And if Marcus Watson keeps getting to the basket and rebounding, we will be pretty good."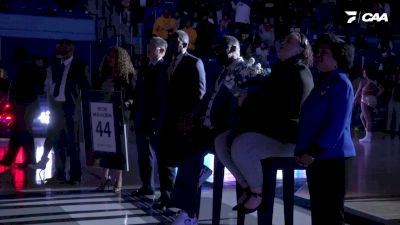 Unlock this video, live events, and more with a subscription!
Get Started
Already a subscriber? Log In
Charleston at Northeastern
A stacked Saturday starts in Boston with Charleston making the second leg of its Northeast swing. If the Cougars can get past Monmouth on Thursday, they will be playing for their 20th consecutive win when they arrive at Matthews Arena.
The Huskies embark on this week with reason for renewed energy, winning a thriller Monday over Delaware, 59-58. Northeastern rallied from down 16 points against the Blue Hens, the comeback culminating in Jahmyl Telfort's bucket with 4.9 seconds remaining.
Telfort was one of four Huskies to score in double-figures against Delaware, joining Joe Pridgen in his first start. Pridgen's 14-point, 14-rebound effort showed off the potential new element Northeastern has at its disposal before the final month of the regular season.
"Joe's so versatile," Telfort told NESN in his postgame interview. "He can drive, he can pass, he can shoot it, and he brings the toughness. ...We're just glad to have him on our team."
Pridgen's versatility is much-needed against arguably the most versatile team in the CAA. Charleston's depth was evident in a strong, five-day stretch that opened with Wednesday's instant classic at UNCW.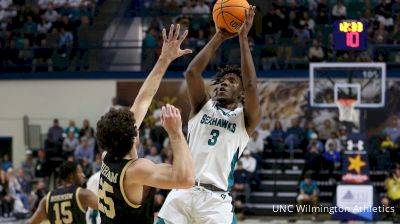 Unlock this video, live events, and more with a subscription!
Get Started
Already a subscriber? Log In
The Cougars rebounded from any potential letdown against Elon, then dominated wire-to-wire vs. William & Mary in a game that underscored Charleston's multi-dimensional brand of basketball. Ante Brzovic scored a team-high 17 points, reigning CAA Player of the Week Dalton Bolon went for 15, Reyne Smith and Ben Burnham each scored 13 points and Pat Robinson III added nine off the bench in the 82-54 romp.
"Our offense needs energy when we share the ball," Charleston coach Pat Kelsey said in his postgame press conference. "When the ball moves, we start humming. Our offense has a rhythm."
UNCW at Stony Brook
Stony Brook took its lumps in non-conference play, but the lessons before the Seawolves' inaugural CAA season seem to be paying off in league action. Stony Brook has won tight contests against Northeastern and knocked off Drexel in an outstanding contest last Thursday, 67-66.
"That was the best we've played all year. That's a good basketball team over there [Drexel]. It's extremely well-coached," Stony Brook coach Geno Ford said in his postgame press conference following the defeat of Drexel. "Heckuva game; what a great crowd."
The home-court atmosphere at Island Federal Arena, which Ford said was "a big factor in the game," could come into play against another quality opponent in UNCW.
The Seahawks' program-record 13-game winning streak ended in the heartbreaking loss to Charleston, then UNCW suffered a second straight setback in a two-point defeat against William & Mary. They since rebounded with a win over Elon and face perhaps their most pivotal road swing of the season thus far with Hofstra and Stony Brook back-to-back.
"It was a culture game for us," Eric Van Der Heijden said in the postgame press conference on Monday. "Everybody came out, gave it their all. ...Just keep pushing, step-by-step."
Delaware at Drexel
Expect a Big 5 atmosphere in Philadelphia when two of the CAA's most talented teams, and neighboring rivals, square off.
Drexel sits in that bottleneck of teams heading into the weekend at either 5-2 or 4-2 in conference play, joining UNCW, Hofstra and Towson. Keeping pace is key for the Dragons, which hinges on scoring their first winning streak since the opening weekend of CAA competition.
Drexel rebounded from its loss at Stony Brook with a rout of Northeastern on the road Saturday. Amari Williams and Garfield Turner led five Dragons scoring at least nine points with 12 each in the 76-55 romp.
Coach Zach Spiker's squad draws Hampton on Thursday to lead into Delaware's visit on Saturday. The Blue Hens face a William & Mary team on Thursday that has proven to be dangerous — most notably with its defeat of UNCW on the road last weekend.
Delaware may need a sweep this weekend to keep any hope of contending for the conference championship alive. The Blue Hens sit at 2-4 in the league after losing its lead at Northeastern and a rout at Hofstra, both of which came with standout guard Jameer Nelson Jr. on the bench.
Nelson's 19.7 points pace the Blue Hens, and he's been a catalyst of the defense with 37 steals in 15 games. Jyare Davis is one of the CAA's most dangerous scorers at 16.3 points per game, but Delaware is no doubt a much different team with Nelson available.