BIG EAST Women's Basketball
BIG EAST Women's Basketball: Who Ya Got For Player Of The Year?
BIG EAST Women's Basketball: Who Ya Got For Player Of The Year?
What's been the biggest storyline regarding the BIG EAST Women's Basketball POY race this season? Maybe that there isn't really a race going on at all.
Feb 22, 2023
by Briar Napier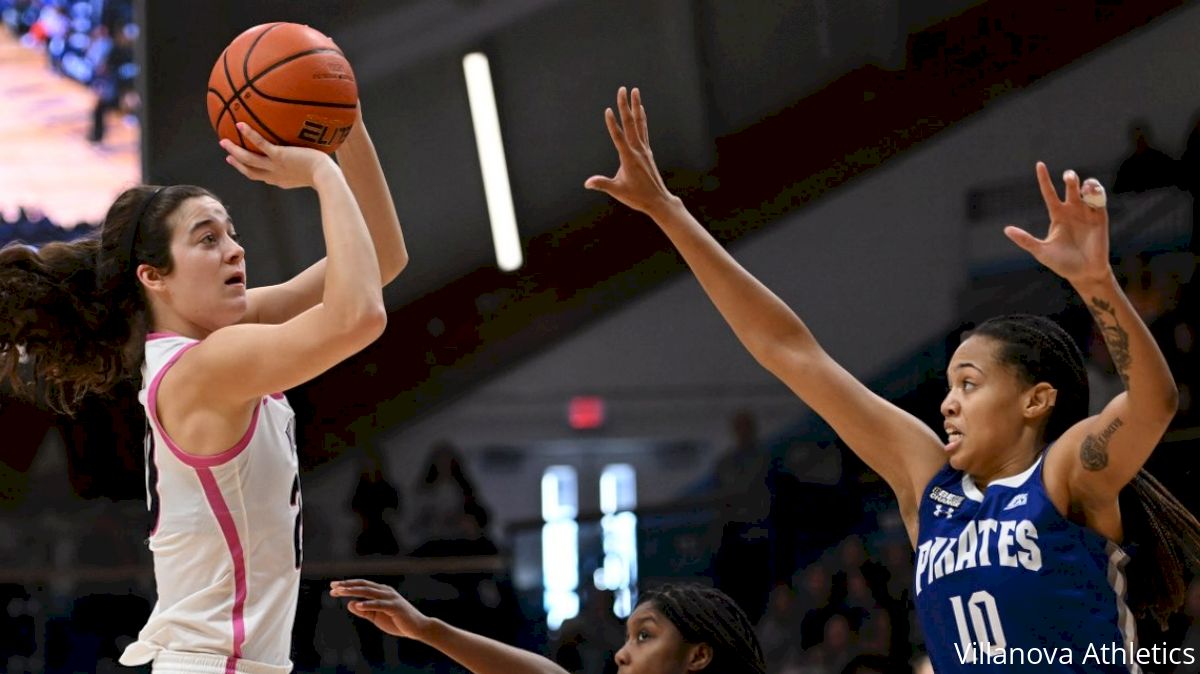 What's been the biggest storyline regarding the BIG EAST Women's Basketball Player of the Year race this season?
Well, it might be the fact that there isn't really a race going on at all.
When the reigning BIG EAST Player of the Year is on pace to become the national scoring champion and already has established herself as the greatest scorer ever to play in the conference – more about that down below, by the way – that's a tough benchmark for anyone to surpass.
Still, that doesn't mean there only has been one incredible player in the league for the entire year, of course.
If you boil down the top contenders for the award into a shortlist, there is something that sets each of the best ballers apart from the others.
There is plenty of top-level talent across the league to be recognized at season's end, though one player has the upper hand for the league's top individual honor – and it's difficult to argue for anyone else to get it.
Which BIG EAST women's hoops stars have made their presence felt throughout the year as the conference's best?
As the end of the regular season draws near, here's a look at three players who have stood out in the BIG EAST.
The Candidates
Maddy Siegrist, F, R-Sr., Villanova
Barring something unforeseen, or a surprising tally in the voting, Siegrist almost certainly is going to repeat as the BIG EAST Player of the Year and be the league's first consecutive winner of the award since Notre Dame legend Skylar Diggins-Smith did it in 2012 and 2013.
With all due respect to the other elite players of the conference, Siegrist has just been too good to ignore. She's amid a season of epic and historic proportions.
The country's leading scorer at 29.1 points per game – leading the pack among a crop of superstars, including Iowa's Caitlin Clark and LSU's Angel Reese, among others – the New Yorker is bound to win some national accolades and likely will be a first-round pick in the upcoming WNBA Draft.
She's the star of the No. 15-ranked Wildcats, a unit that could be on pace for their best season since the program's run to the Elite Eight (2002-2003).
a lil block and coast-to-coast action from Maddy #GoNova pic.twitter.com/9GhfHeCRyL

— Villanova WBB (@novawbb) February 22, 2023
If she wasn't pretty much locked in to capture the BIG EAST's top solo award already, Siegrist's program-record 50-point outburst in a win over Seton Hall on Feb. 11 (which made her the BIG EAST's new all-time leading scorer) probably sealed the deal for certain, not to mention the fact that she hasn't scored less than 21 points in any game this season.
Winning back-to-back league BIG EAST Player of the Year awards is tough enough for anyone.
For Siegrist to do it with how dominant UConn players historically have been in the history of the award – winning of 18 of a possible 40 times, since it first was given out in 1983 (even while out of the league for seven seasons from 2013-2020) is remarkable – but well deserved for one of the greatest players the conference's storied women's basketball scene has even seen.
Aneesah Morrow, F, Soph., DePaul
If the BIG EAST Player of the Year award is Siegrist's to lose for this season, perhaps it's worth looking ahead to which of the league's standouts are next in line to be at the forefront of the award competition.
Morrow comes to mind immediately in that regard as a name to watch for the future.
While Siegrist unquestionably is the conference's best offensive threat and scorer, there arguably isn't a better all-around player in the league than the Chicago native, as Morrow has stuffed the stat sheet on a nightly basis for the Blue Demons – 25.5 points, 12.1 rebound, 2.7 steals and 1.3 blocks per game is a wicked amount of production to produce regularly within the gauntlet of the BIG EAST schedule.
A 45-point, 13-rebound, five-steal performance against Northwestern in mid-December was one of the greatest individual single-game displays seen by a player in the league in a long time, and despite possessing the sixth-highest usage rate (37.6%) of any player in the country, Morrow is showing zero signs of slowing down, even as she's been forced to carry an injury-stricken DePaul for significant chunks of the season.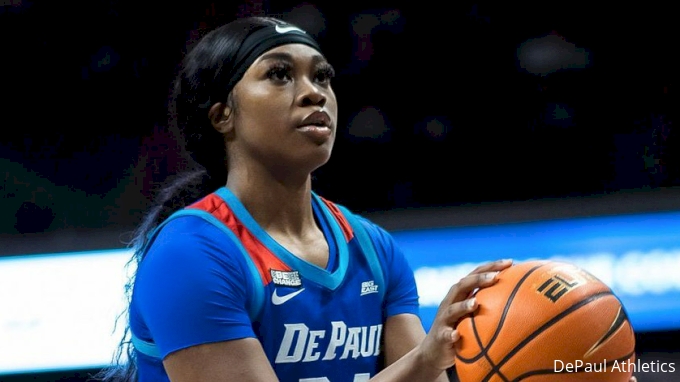 Case in point: Morrow's last game prior to this writing (Tuesday afternoon) was in Saturday's win against Providence, when she exploded for 31 points, 22 rebounds, five assists and three blocks for her 22nd double-double of the season and 49th of her career, despite only playing in 61 college games.
Her stock in the BIG EAST Player of the Year race has been hampered by the fact that the Blue Demons have had their share of struggles this season while shorthanded, currently 15-13 overall. Morrow is one of only three DePaul players to have played in all 28 games thus far.
But even as her team's season may not be going the way she wanted, Morrow's status as one of the BIG EAST's best players remains essentially unaffected – and if she stays, she's arguably the preseason favorite to win the 2023-2024 BIG EAST Player of the Year award because of it.
Aaliyah Edwards, F, Jr., UConn
For those who believe that a league's top individual award should go to the best player on the conference's best team, UConn – which beat Villanova this past weekend to take a two-game lead on the top of the standings with three matchups left in the regular season – looks bound for yet another BIG EAST title, meaning that by that logic, a Huskies standout should be the one received the coveted end-of-season award.
The tougher question, however, is exactly who UConn's best player has been in a strange season.
The team has been rocked by long-term injuries to a number of stars, including guards Paige Bueckers and Azzi Fudd.
Aaliyah Edwards 💪 pic.twitter.com/MJvTRg46f7

— UConn Women's Basketball (@UConnWBB) February 18, 2023
Offseason Fairfield grad transfer Lou Lopez Senechal (16.3 points per game) has been a key addition as a guard/forward, and forward Dorka Juhasz (14.4 points, 10.3 rebounds per game) is averaging a double-double, but Edwards – the 2021 BIG EAST Sixth-Woman of the Year winner – has evolved into the game-breaking standout coach Geno Auriemma's squad needed in order to maintain its stranglehold atop the league, when top teammates around her went down.
The Canadian often is the option UConn has turned to when it's in a high-stakes game, scoring 25 points and shooting over 50% from the field in nonconference showdowns against both Tennessee and South Carolina, and her ability to influence massive BIG EAST games, too – just ask Creighton (23 points, 20 rebounds on Dec. 28) and Villanova this past weekend (13 points, 14 rebounds) – is a major reason why the Huskies still are on top, despite numerous bouts of adversity this year.
still fighting together pic.twitter.com/3Sibf0eXeK

— UConn Women's Basketball (@UConnWBB) February 19, 2023
Edwards probably won't be bringing the award back to UConn after a year hiatus from Bueckers capturing it (2020-2021), but her play for the Huskies during a season that has been tougher than most, deserves to be recognized, nonetheless.