CAA Championship: Making The NCAA Tournament Case For Charleston
CAA Championship: Making The NCAA Tournament Case For Charleston
College of Charleston wants a CAA championship and the NCAA Tournament auto-bid that comes with it, but the Cougars have made a case to be an at-large.
Mar 6, 2023
by Kyle Kensing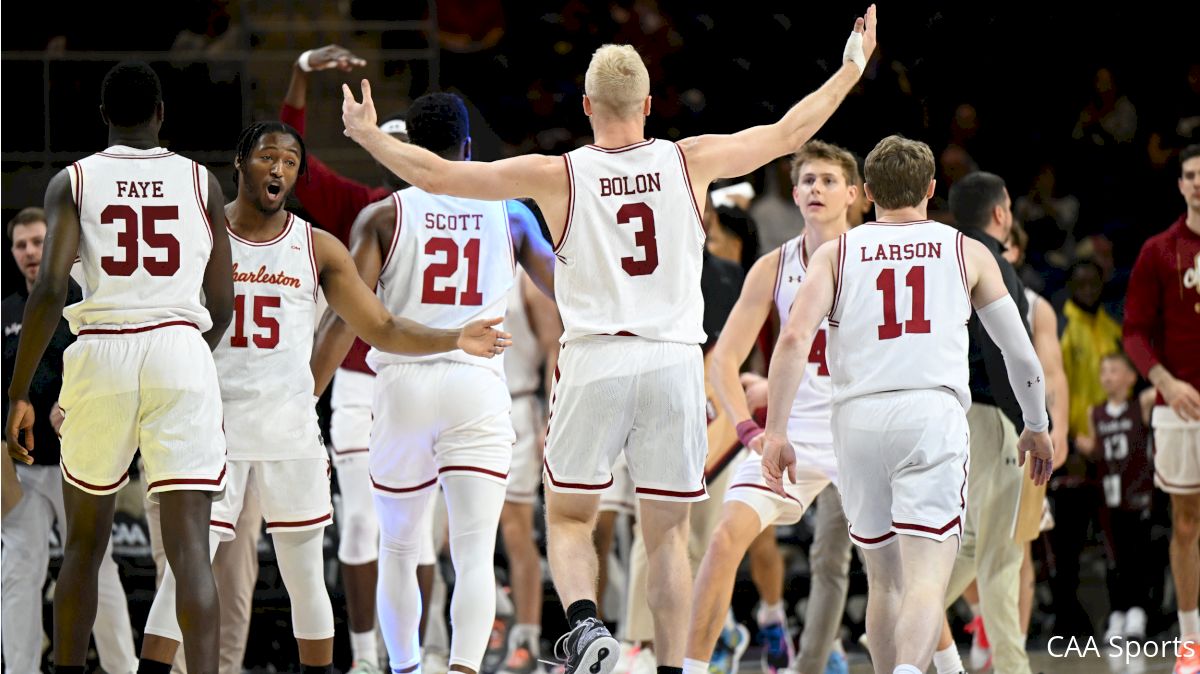 Geno Ford didn't earn a degree in Bracketology, but the man knows ball. And the Stony Brook coach knows College of Charleston belongs in the Big Dance.
"They absolutely should be in the NCAA Tournament, regardless of what they do [in the Colonial Athletic Association Championship]," Ford said following his team's 74-52 loss to the Cougars in Sunday's quarterfinals of the CAA tournament.
Mood.#OurCity 🌴🏀 pic.twitter.com/rCbUJEFXhc

— Charleston Basketball (@CofCBasketball) March 6, 2023
Charleston's prospects of an at-large invitation to March Madness has been a topic of conversation in basketball circles for the better part of two months. A nation's best 20-game winning streak and entry into the Associated Press Top 25 spawned the discussion before consecutive losses to Hofstra and at Drexel on Jan. 28 and Feb. 2 cooled the notion before it could really grow legs.
Well, Charleston as an at-large candidate — assuming it doesn't win the CAA Championship, of course — doesn't just have legs. The campaign is running at the speed of the Cougars' fast-break offense, and a CofC opponent in Ford enthusiastically brought the ball down court.
"If the [selection] committee is paying attention and watching games, they know it's an NCAA [Tournament] team," Ford said. "If they want to just look and say, 'Let's get as many teams from the Big Ten in as we can,' then that happens. But that'd be my only concern.
"I hope they get in," he added. "Because they could do some damage."
Charleston has done plenty of damage with the schedule before it, restarting a new winning streak since the brief blip more than a month ago. Sunday's rout of Stony Brook marked eight straight, improving the Cougars to 29-3 ahead of a CAA semifinal against a Towson team that played CofC tough twice in the regular season.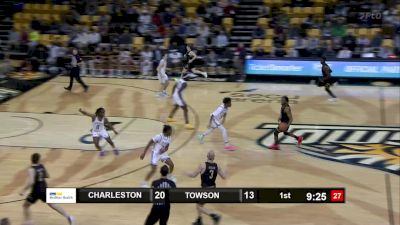 Unlock this video, live events, and more with a subscription!
Get Started
Already a subscriber? Log In
"They're a terrific team. I think they're an NCAA Tournament team," Tigers coach Pat Skerry said following his team's 86-60 win over Delaware on Sunday to set up Monday's semifinal matchup. "They've got a guy [Pat Kelsey] who I consider the National Coach of the Year."
A defeat of Towson would mean 30 on the year for CofC, but the 29-win threshold is noteworthy on its own. No team has ever been excluded from March Madness winning more than 28. Coastal Carolina holds the unfortunate distinction of the most wins for a team left out, going 28-5 in 2010-11.
The Chanticleers finished that season ranked No. 117 in KenPom.com overall metrics, dropping from the top 100 after a limp to the finish with losses to Gardner-Webb and UNC Asheville in two of the last four contests. UNCA beat the Chants again in the Big South Conference title game less than two weeks later.
What's more, CCU won 28 games without one coming against a KenPom top 100 opponent. Charleston boasts two such wins over Kent State and Virginia Tech, and a third — Colorado State — just outside the top 100 after it closed the regular season with a win over another bubble team, New Mexico.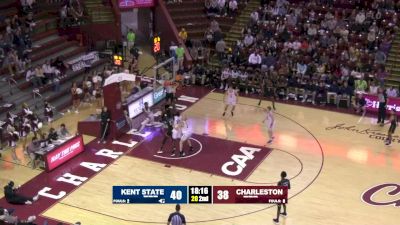 Unlock this video, live events, and more with a subscription!
Get Started
Already a subscriber? Log In
That's all to say there's really no comparison between the Coastal team in 2011 and Charleston in 2023. Yet, the prospect of CofC replacing CCU as the answer to a downer of a trivia question is real.
As of Sunday morning, CBS Sports' Jerry Palm projected Hofstra in the field — as a No. 14 seed! — with Charleston nowhere to be found. Ditto ESPN's Joe Lunardi, who on Sunday evening tabbed Hofstra for a No. 13 seed with Charleston left out not only of the bracket, but the eight-team "Next Out" options.
Fox Sports' Mike DeCourcy was alone among the three legacy-outlet bracketologists in projecting Charleston in his field, tabbing the Cougars as a No. 11. But that's forecasting the Cougars to win the CAA Championship.
Certainly not leaving his team's fate in the hands of the selection committee is the focus of Cougars coach Kelsey.
But should CofC lose a semifinal or title game, it will force some hard existential questions as to what we want the future of the NCAA Tournament to be: Do we want more power-conference teams that finish barely above .500, or do we want the selection committee to take more chances on the next potential 2006 George Mason or 2011 VCU?
Both the '06 Patriots and '11 Rams parlayed at-large invitations out of the CAA into Final Four runs that are still buzzed about among basketball fans more than a decade later. And, frankly, the inclusion of GMU in 2006 and VCU in 2011 was more controversial in the moment than inviting a 29-or-30-win Charleston would be in 2023.