Big Ten
BIG EAST WBB March Madness: What Does Each Opponent Bring To The Table?
BIG EAST WBB March Madness: What Does Each Opponent Bring To The Table?
BIG EAST women's basketball fans will get to see five programs from the league compete in March Madness. Now, see who they're playing.
Mar 14, 2023
by Briar Napier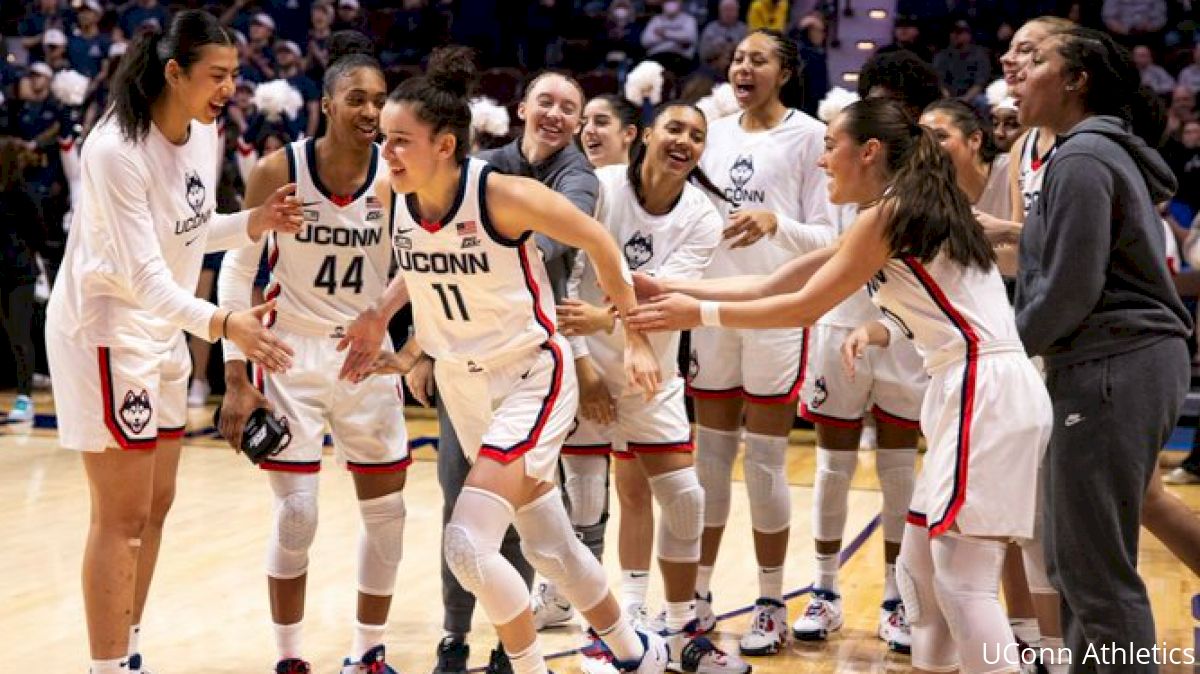 Listen closely, and you can hear the scribbles of pens, the tapping on phones and the chats within office pods everywhere.
They are the sounds synonymous with college basketball in March – and millions of NCAA Tournament brackets being filled.
BIG EAST women's basketball fans will get to see five programs from the league compete in March Madness, and though those who have been following their teams all season know what each one brings to the table, the opponents those teams are facing are a bit more unknown to most casual women's college hoops watchers.
So, before you file a women's tourney bracket, take a peek at the piece below and consider your options carefully, when it comes to the BIG EAST programs in the Big Dance. When bracket-pool bragging rights are on the line, every informed pick counts.
Here's a look at the matchups for each BIG EAST women's basketball team that qualified for the NCAA Tournament – and what they'll be up against when the Big Dance tips off this week.
NOTE: All game times are listed in Eastern Time and are subject to change.
THE. BRACKET. 😍

🔗: https://t.co/trJOJfcAMF#MarchMadness pic.twitter.com/A8NtXioj65

— NCAA March Madness (@MarchMadnessWBB) March 13, 2023
No. 2 UConn
Opponent: No. 15 Vermont
Time, day, place: 3 p.m., Saturday, Storrs, Connecticut
The lowdown: UConn has never failed to advance out of the first weekend of play since the women's NCAA Tournament expanded to 64 teams during the 1993-1994 season, always qualifying for at least the Sweet 16.
So yeah, even after one of the more tumultuous seasons in recent memory for the blue-blooded Huskies, don't expect the Catamounts to pull off the unthinkable.
Still, Vermont has the potential to give UConn a few fits at points in its first tourney appearance in 13 years out of the America East Conference, namely thanks to an elite defense (53 points allowed per game on average, seventh-lowest in the country) and senior guard Emma Utterback, an experienced floor general who has averaged double-figure scoring numbers in her four seasons at Vermont.
But the Huskies in March are a nearly unstoppable force, and if a team over the next few weeks is bound to eliminate UConn, odds are, it's not going to be Vermont in the Huskies' first game of the tourney.
Azzi Fudd beats the shot clock! pic.twitter.com/YSA3rhSUm8

— UConn Women's Basketball (@UConnWBB) March 7, 2023
A recently returned Azzi Fudd, along with Aaliyah Edwards, Dorka Juhasz and the rest of the crew, should roll in this one. If they don't, perhaps UConn's wicked NCAA-record run of 14 straight Final Four appearances is in more jeopardy than previously thought.
No. 4 Villanova
Opponent: No. 13 Cleveland State
Time, day, place: 5 p.m., Saturday, Villanova, Pennsylvania
The lowdown: The Wildcats are hosting a NCAA Tournament game for the third time in program history and first time since 1988, a long-awaited return to the national spotlight for a Villanova program that's on a historic run school-history wise.
'Nova is gravely mistaken if it expects Cleveland State to enter their matchup scared, though.
The Horizon League champs have won 30 games and already have a victory over a different BIG EAST team this season (an overtime triumph at DePaul in mid-November) on the road, and the Vikings would love nothing more than to spoil Villanova's party by picking up another win against the BIG EAST on biggest stage in women's college hoops.
There's just one major problem Cleveland State is going to have to solve along the way – Maddy Siegrist.
#NovaNation - great read on @20sMaddy ⬇️ https://t.co/wk417uVhfO

— Villanova WBB (@novawbb) March 12, 2023
She's the two-time BIG EAST Player of the Year and the conference's all-time leading scorer, and no one on Villanova's schedule this year has held her to less than 21 points.
The scoring dynamo looks near-certain to be an All-American, in some form, as she closes the final season of her illustrious career.
When Cleveland State beat DePaul, the Vikings had to score 90 points and outlasted the Blue Demons, despite a 42-point outburst from DePaul star Aneesah Morrow.
Against a player of similar caliber in Siegrist, Cleveland State could be faced with trying to stop a similar performance.
No. 6 Creighton
Opponent: No. 11 Illinois or No. 11 Mississippi State
Time, day, place: 6 p.m., Friday, South Bend, Indiana
The lowdown: The only BIG EAST team in the field that doesn't know its opponent yet, Creighton will be matched up with one team from a First Four duo that contains a litany of interesting storylines.
At Illinois, the Fighting Illini are participating in March Madness for the first time in 20 years, now under the direction of first-year coach Shauna Green.
They've gone from seven wins at this point last year to 22 this time around – the program's most since the 1999-2000 season – and even found themselves ranked in the Associated Press Top 25 for two different stretches during the season.
Guard Makira Cook is an elite scorer (18.2 points per game) and distributor (4.2 assists per game), too, making her a type of player who can lead Illinois to a sudden Cinderella run.
Mississippi State, meanwhile, is back in the tournament for the first time in four years, now under a rookie coach of its own in Sam Purcell. The drought came after back-to-back national championship game appearances in 2017 and 2018.
It's an impressive feat, considering the Bulldogs lost star Rickea Jackson in the transfer portal during the offseason to Southeastern Conference rival Tennessee.
.@ahayes111 with the vision & @jessikaaacarter with the finish 🔥#HailState🐶 pic.twitter.com/at0MiDRBCk

— Mississippi State Women's Basketball (@HailStateWBK) March 2, 2023
Anastasia Hayes – best known for being the nation's second-leading scorer two years ago at Middle Tennessee State – has evolved her game to be more effective as a distributor and averaged 4.6 assists per game for MSU this year.
No matter who they face, the Bluejays are going to have their hands full, if they want to make another strong run in the Big Dance like they did last year, when they made the Elite Eight as a 10 seed.
No. 9 Marquette
Opponent: No. 8 South Florida
Time, day, place: 11:30 a.m., Friday, Columbia, South Carolina
The lowdown: Marquette probably got into the tourney field thanks to a late-year hot streak, but USF's current streak arguably is even hotter.
While the Golden Eagles won seven of their final nine games leading into Selection Sunday (including a critical victory over UConn in that stretch), the Bulls, who finished as the regular-season American Athletic Conference champions, have won 16 of their past 18.
Paced by a trio of double-figure scorers in guard Elena Tsineke (18 points per game), double-double machine Dulcy Fankam Mendijadeu (16.7 points, 12.3 rebounds per game) and sharpshooter Sammie Pulsis (15.8 points, 3.4 3-pointers made per game), it'll be the ultimate test for a Marquette defense that allows just 57.9 points per night and is trying to make a splash in March Madness after missing out on selection last year.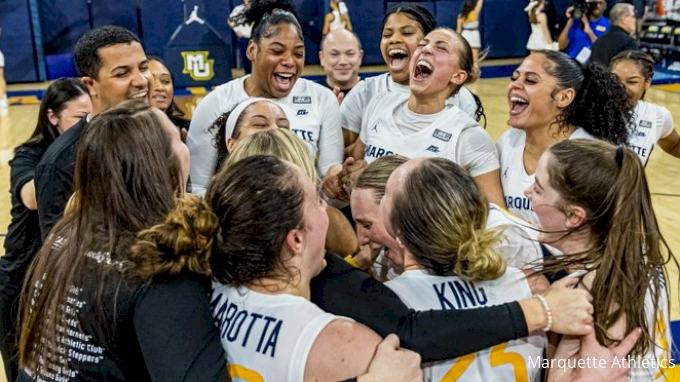 The Golden Eagles counter with a trio of players able to carry the scoring load in their own right – Jordan King (15.9 points per game), Chloe Marotta (14.5 points) and Liza Karlen (11.8) – but they'll all need to contribute.
USF averages 71 points per game, while Marquette has only crossed the 71-point barrier once since Jan. 22, a span of 12 games.
If it can get past that, No. 1 overall seed South Carolina almost certainly will await with a trip to the Sweet 16 on the line.
No. 11 St. John's
Opponent: No. 11 Purdue
Time, day, place: 7 p.m., Thursday, Columbus, Ohio
The lowdown: After a seven-year absence, St. John's is back in the NCAA Tournament, though as one of the final at-large selections to make the field, the Red Storm have to defeat Purdue in the First Four to actually put their name into the proper 64-team bracket.
Still, regardless of where its ride goes from here, St. John's will be more than happy to have its first 20-win season in six years – though the Boilermakers will determine if the Red Storm garner any further victories beyond their current 22.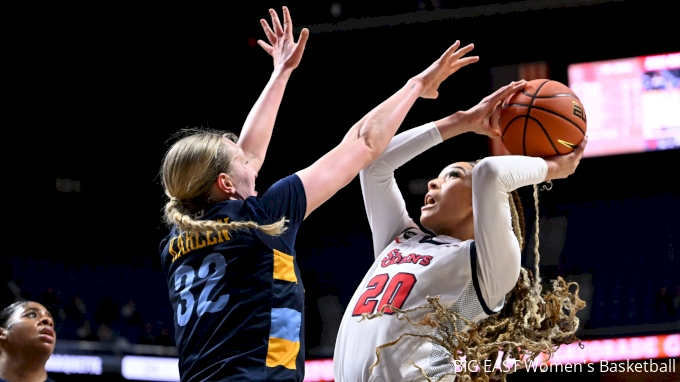 Purdue, the 1999 national champion, has had a bit of a topsy-turvy year, having peaks and valleys in the Big Ten Conference schedule, where it would win a few, then lose a couple.
Still, the Boilermakers did enough to get back to the tourney for the first time since 2017, with alum and second-year coach Katie Gearlds making big strides on the bench in West Lafayette.
Graduate student guard Lasha Petree (14.5 points per game) has had a strong year, being the main cog in an offense that is extremely efficient from close range (52.4% on 2-pointers, 14th in the country) and was No. 1 in Big Ten play from the foul line (81.4%).
Look for Red Storm standout Jayla Everett to impose her will regardless, though, having knocked down at least one 3-pointer in all but two of her 29 games this year.