2023 Discount Tire - College Basketball Invitational
2023 CBI Field Features Program Standard-Setters, Future Title Contenders
2023 CBI Field Features Program Standard-Setters, Future Title Contenders
A collection of breakthrough teams featuring present and future stars make up the field of the 2023 College Basketball Invitational.
Mar 16, 2023
by Kyle Kensing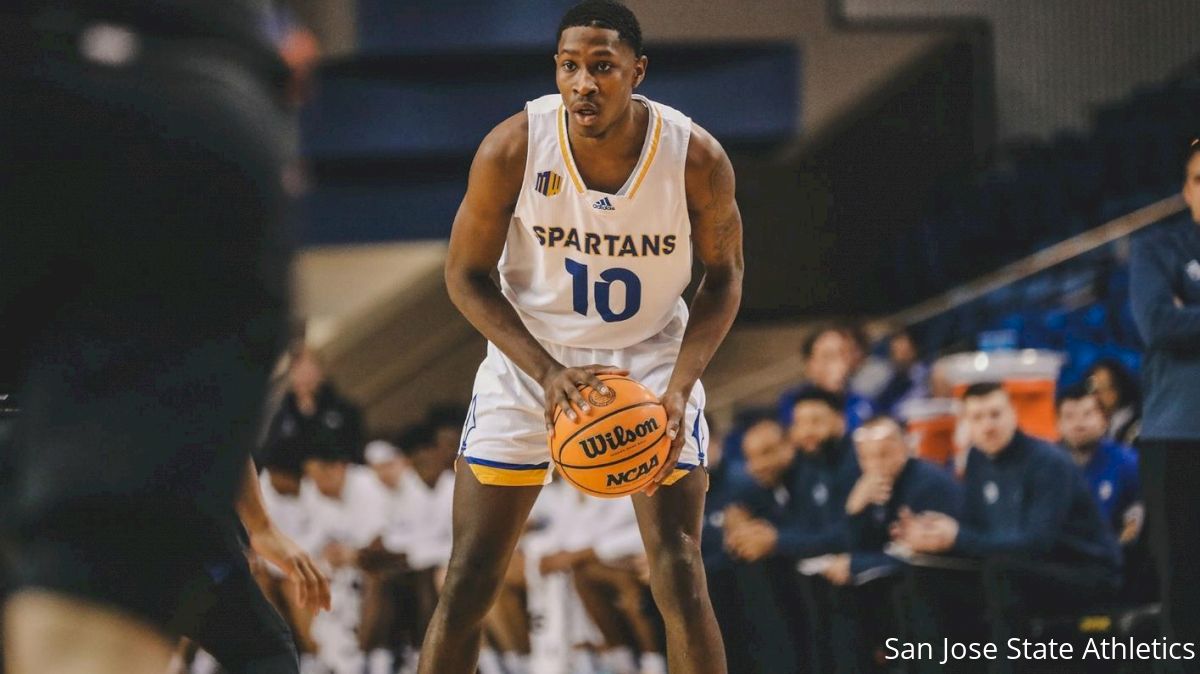 Daytona Beach is fast becoming the cradle of March Madness, thanks to hosting the College Basketball Invitational.
The CBI doubles as a reward for a winning season, as well as a springboard into further success in the campaign to follow. This year's NCAA Tournament demonstrates the platform the CBI can be, with three of the 2022 field — Drake, FAU and UNC Asheville — part of the 2023 Big Dance. A fourth in 2022 CBI champion UNC Wilmington came just plays away from making it one-fourth of last year's College Basketball Invitational earning spots in the NCAA Tournament.
"Darian DeVries at Drake and Dusty May at Florida Atlantic really thought it was beneficial coming [to the CBI] last year and they had a great experience," said Indiana State coach Josh Schertz. "It's incredibly valuable."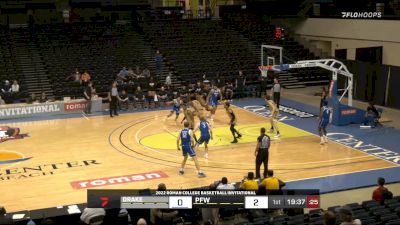 "When you're a kid," said Eastern Kentucky coach A.W. Hamilton, "You want to play in March. Heroes are made in March."
Hamilton noted being colleagues with Takayo Siddle, UNCW's head coach for the Seahawks' title run last year, and how they built from their "magical run" into another outstanding season even with a new-look roster.
"There's so many positives in this," Hamilton said. "You look at [the bracket], and what a tough field. There's so many great teams."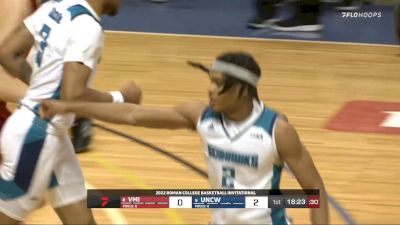 The opportunity to challenge potential returners one more time sets a foundation for next fall. Likewise, the CBI recognizes the impact players made this season, showcasing some of the top athletes college basketball had to offer in 2022-23.
Standouts like San Jose State's Omari Moore and Rice's Quincy Olivari extend their campaigns for as many as four more games in pursuit of the CBI title.
Only one game is guaranteed, though. This is March basketball, after all, and the formula is simple: win or go home.
As Schertz put it, "Every game's a Game 7."
1. Indiana State
2022-23 Record: 22-12
The top-seeded Sycamores arrive in Daytona Beach with a chance to make history. The 2023 CBI is Indiana State's first postseason appearance since 2014, and a win would be the program's first postseason victory since 2001.
What's more, Indiana State can complete the program's best season since the Larry Bird-led Final Four run of 1979 with a landmark championship if it successfully navigates the deep field.
Indiana State combines a veteran corps with talented newcomers, including Robbie Avila. The 6-foot-10 freshman Avila is one of four Sycamores heading into the CBI averaging in double-figures scoring on the season.
The balance Indiana State rolls with offensively makes this one of the most efficient teams in the field, ranking in the top 100 nationally per KenPom.com metrics.
16. USC Upstate
2022-23 Record: 16-15
One of the most successful seasons in USC Upstate's Div. I history culminates with the Spartans pursuing a CBI championship. USC Upstate scored regular-season wins over both 2022 Big South Conference champion Longwood and 2023 Big South winner (and 2022 CBI participant) UNC Asheville, as well as knocking off fellow CBI team Radford.
The Spartans boast one of the top interior players in the CBI field in Khydarius Smith, a 6-foot-8 shot-blocker who swatted away opponent attempts on 6.8 percent of all defensive possessions. Combine that with the prolific takeaway rate of Jordan Gainey, who averaged steals on 3.4 percent of possessions, and USC Upstate features two of the tournament's most dangerous defenders.
8. Eastern Kentucky
2022-23 Record: 20-13
Eastern Kentucky has enjoyed an almost unprecedented stretch of success the last few years under coach A.W. Hamilton. With 22 wins in the 2020-21 season and 20 wins heading into this season's CBI, Hamilton noted upperclassmen on the roster for both campaigns have accounted for 2-of-12 20-plus-win seasons ever in Colonels history.
That's a group that includes Michael Moreno, a double-digit point-per-game scorer in each of the last three seasons straight for EKU. Another contributor to the Colonels' recent run of success, Devontae "Tae Tae" Blanton, is enjoying a monster season at almost 17 points per game.
"He's been incredible for us," Hamilton said. "His freshman year, he comes in, we have a great season. We have Wendell Green and Tre King, we win 22 games...we set a school record for most conference wins. That year was really good for Tae Tae.
"He parlays that into last season. He had a great season, then all of a sudden, he breaks his toe," Hamilton added. "He was having an All-Conference type season. When he breaks his toe, he was our guy. ... This year, he took another big jump."
Hamilton touted Blanton's ability to close out games, citing a 12-4 record in games decided by two possessions or fewer, and Blanton's role in scoring in such situations.
9. Cleveland State
2022-23 Record: 21-13
Part of the logjam in second-place of the Horizon League was a tough Cleveland State team that won seven of its last nine. The Vikings advanced to the Horizon League Championship Game and came a single field goal away from the NCAA Tournament.
Few players have been on more of an individual role heading into the CBI than Cleveland State's Tristan Enaruna. The 6-foot-8 Utah transfer led the Vikings in both scoring and rebounding for the season, averaging 15.7 points and 6.6 boards per game. Enaruna scored 20-plus points in five of Cleveland State's final 10 games, including three straight of 24, 23 and 24 in the regular-season finale and first two rounds of the Horizon League Tournament.
Three more Vikings average right around double-figures scoring with Tae Williams putting up 11 points per game on 51.5 percent shooting, while Deshon Parker and Drew Lowder add 9.9 and 9.8 points per game.
4. Southern Utah
2022-23 Record: 22-12
Southern Utah advanced to the championship game of the Western Athletic Conference Tournament on the straight of two one-point wins over Utah Tech and Utah Valley. The latter was one of the most thrilling, come-from-behind contests of the entire college basketball season, as the Thunderbirds rallied from down 21 points to upend the WAC regular-season champion Wolverines.
Although SUU fell short in the WAC title game, the Thunderbirds' resolve in consecutive elimination games showed how tough coach Todd Simon's group can be.
There aren't many teams in the nation that can run with the T'birds, either. They come into the CBI averaging 82.5 points per game with all five starters averaging in double-figures. Tevian Jones sets the pace at 17.6 a contest.
Jones is shooting almost 37 percent from 3-point range and has knocked down 79 triples on the year. Maizen Fausett is in the same neighborhood on 3-point percentage, and is hitting north of 55 percent from inside the arc. The two wings work well with 6-foot-11 big man Jason Spurgin, a 66 percent shooter from inside the 3-point arc and an outstanding shot-blocker.
13. North Alabama
2022-23 Record: 18-14
The first winning season in North Alabama's Div. I history landed the Lions in the CBI. It's a well-deserved honor for a UNA team that scored wins over fellow CBI participant Eastern Kentucky and the Southeastern Conference's Ole Miss.
UNA averaged almost 75 points per game, playing a top 100 pace per KenPom.com's average length of possession. Each of Daniel Ortiz, KJ Johnson and reserve spark-plug Jacari Lane averaged between 12.6 and 15 points per game to ignite the Lions.
Lane also functions as UNA's primary distributor. He's dished 107 assists on the season and boasts an assist rate of almost 28 percent of possessions.
5. Duquesne
2022-23 Record: 20-12
Duquesne broke out as a surprise contender in the Atlantic 10 before hitting a late-season skid. Still, the Dukes won 20 games under Keith Dambrot and are headed to Daytona Beach with a chance at the program's best final record since 1953-54.
The Dukes shine offensively in two key areas: ball movement and offensive rebounding. Austin Rotroff, Tre Williams, Joe Reece and David Dixon all average more than an offensive board per game, while Tevin Brewer, Dae Dae Grant, Jimmy Clark and Kareem Rozier each dish out multiple assists a contest.
Grant is also the Dukes' primary weapon at 15.1 points per game. He's a fearless 3-point shooter, attempting about seven a game and connecting on a hair below 40 percent.
12. Rice
2022-23 Record: 18-15
Rice basketball historically has never had an easy road of things. The Owls have reached 20 wins just three times in the last six decades, but have the opportunity to do so with this season's appearance in the CBI.
Coach Scott Pera has seen steady improvement in his tenure thanks to uptempo offense and a fun, balanced offensive style. Rice peaked at 15-5 this season before going 3-10 down the stretch, primarily facing a brutal stretch with matchups against top 55 KenPom teams UAB, North Texas and FAU, but the Owls' CBI 1st Round matchup with Duquesne provides a chance to bounce back.
Four Owls average in double-figures, paced by the tournament's most prolific scorer in Quincy Olivari. His 18.8 points per game include better than 37 percent shooting on more than seven 3-point attempts a contest.
2. San Jose State
2022-23 Record: 20-13
Tim Miles deserves National Coach of the Year consideration for his remarkable season at San Jose State. The Spartans secured their first 20-win season since 1980 on the same night they claimed their first-ever win at the Mountain West Conference Tournament.
Among SJSU's 20 victories are NCAA Tournament teams Utah State, Boise State and Nevada, and a defeat of NIT participant Santa Clara.
Omari Moore is an elite combo guard who sets the table for the Spartans offense with team-highs of 17.5 points and 4.8 assists per game.
15. Southern Indiana
2022-23 Record: 16-16
Much like 2021 CBI participant Bellarmine, Southern Indiana made an immediate splash upon moving up to the Div. I ranks. The Screaming Eagles ushered in the season by taking Missouri to the wire, then routing Missouri Valley Conference contender Southern Illinois.
Southern Indiana also boasts wins over NCAA Tournament qualifier Southeastern Missouri, and CBI No. 1 overall seed Indiana State.
The Screaming Eagles come into the CBI a top-50 3-point shooting team nationally at 36.6 percent. Isaiah Swope and Trevor Lakes both make in the neighborhood of 42 percent of all attempts.
7. Tarleton
2022-23 Record: 17-16
Still rather new to the Div. I scene, Tarleton enjoyed an impressive breakout campaign in a tough Western Athletic Conference. The Texans scored an impressive out-of-conference win over Belmont, knocked off fellow CBI squad Southern Utah in WAC play, and blasted NCAA Tournament qualifier Grand Canyon during the regular season.
Former Texas A&M and Kentucky coach Billy Gillispie utilized a pestering defensive style that ranks among the nation's very best in turnover creation. Jakorie Smith proved especially adept at creating takeaway opportunities. Smith is one of the nation's top on-ball defenders.
Offensively, Tarleton excels at getting to the foul line; in fact, no team in Div. I drew free-throw opportunities more than the Texans at a whopping 48 percent of all possessions, per KenPom.com metrics.
10. Radford
20223-23 Record: 19-14
The Highlanders endured a rough patch midway through the season, albeit through a losing skid that speaks to their resolve. Radford dropped consecutive games to fellow CBI team Eastern Kentucky by two points, and NCAA Tournament qualifiers VCU, Kansas State and UNC Asheville by an average of 6.7 points per game.
Radford proved it can play with anyone during that stretch, and two key reasons are the backcourt duo of DaQuan Smith and Bryan Antoine .
Smith and Antoine lead the Highlanders at 13.8 and 11.1 points per game, but just as significantly, are two of the team-leaders in steals with 1 and 1.6 per contest. Radford comes into the CBI ranked 64th nationally in turnover-creation, so those defensive contributions are crucial to shaping the Highlanders' brand of basketball.
3. Charlotte
2022-23 Record: 18-14
In what was a surprising and resurgent season for Conference USA basketball, outgoing Charlotte did its part with an out-of-league, statement win over Boise State. The 49ers also beat North Texas and took C-USA runner-up UAB to two overtimes in the regular-season finale.
Aly Khalifa, a product of the NBA Global Academy in Australia, is one of the best big men in the CBI field. Khalifa averaged 11.9 points per game on better than 50 percent shooting from the floor, including a solid 36.3 percent from beyond the arc. His 6.5 rebounds and 22 blocked shots are tops among all Charlotte players.
Our big man with guard skills.

Became a pure scorer in Year 2.

Magician, Nightmare or Prince, we'll let you decide‼️🔥

Aly Khalifa ➡️ All-C-USA Honorable Mention#GoldStandard⛏ pic.twitter.com/NLaDbRCpv0

— Charlotte Men's Basketball (@CharlotteMBB) March 7, 2023
Khalifa offers a nice stretch complement to Brice Williams, an explosive scorer with a 3-point shooting average near 41 percent. Williams leads the 49ers with more than 13 points per game.
14. Western Carolina
2022-23 Record: 18-15
Western Carolina's place in the CBI is a testament to finishing strong no matter how you start.
The Catamounts endured some early-season growing pains before coming alive in the Southern Conference, going 10-8 in a top-heavy league with a win over league champion Furman. WCU nearly replicated the feat, taking the NCAA Tournament-bound Paladins to overtime in the SoCon Tournament.
Western Carolina avoids committing turnovers on offense, and is diligent about feeding outstanding 3-point shooter Tre Jackson opportunities to work. He knocked down 104-of-239 attempts from long range in the regular season.
6. Stetson
2022-23 Record: 17-13
Contributing to a strong overall season for the ASUN Conference, surprising Stetson earned bragging rights in the Sunshine State with early-year victories over Florida State and USF, then sweeping Florida Gulf Coast in league play.
The Hatters also took ASUN champion Kennesaw State to overtime in a classic that showed off their ability to score against top-caliber competition.
Stetson ranks 38th nationally in adjusted offensive efficiency per KenPom.com, a byproduct of blistering 38.6 percent 3-point shooting. The Hatters don't take as many triples as some other teams, but they make the attempts count when they fire from deep.
11. Milwaukee
2022-23 Record: 21-11
Few conferences had more chaotic championship chases than the Horizon League. Milwaukee was right in the thick of things all season, finishing the regular-season in a three-team tie for second.
B.J. Freeman emerged as one of the Horizon's top offensive weapons, leading the Panthers with 17.4 points per game. Freeman also excelled at distributing the ball to teammates with second-most assists on the Milwaukee roster.
Panthers off to a quick 13-point lead with this trey from @B_greatb 🔥🔥🔥 pic.twitter.com/EgCe1izBj0

— Milwaukee Men's Basketball (@MKE_MBB) March 3, 2023
The Panthers play a fast-paced, high-scoring style that forces opponents out of their comfort zone. It makes for an exciting viewing experience, and could be the catalyst of a deep CBI run should Milwaukee start clicking.