2023 Tennessee vs Lithuania U21 - Foreign Tours
Tennessee Men's Basketball 2023 Foreign Tour Schedule
Tennessee Men's Basketball 2023 Foreign Tour Schedule
The Tennessee Basketball team heads to Italy for three games in August as the Vols prepare for the 2023-2024 college basketball season.
Jul 18, 2023
by Joe Harrington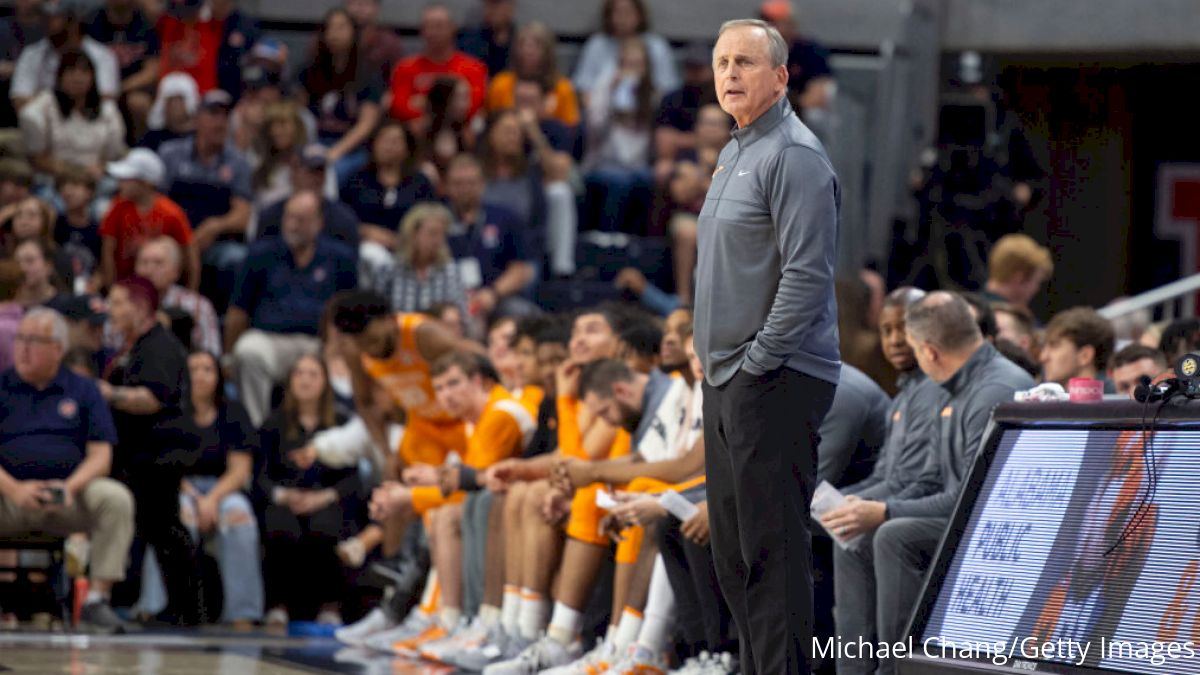 The Tennessee men's basketball 2023-2024 season won't officially begin until Nov. 10, when the Vols begin the season against Wisconsin in Madison, Wisc.
But unofficially? Yeah, the Tennessee basketball season begins in August.
Tennessee basketball embarks on a foreign tour in August that includes three games from Aug. 4-Aug. 7 in Italy.
Subscribe FloHoops To Watch Tennessee Men's Basketball Foreign Tour Games
The Vols have high hopes for the 2023-2024 regular season with three of their top four scorers returning along with a talented transfer in Chris Ledlum. It comes after the Vols reached the Sweet 16 in the 2023 NCAA Tournament.
The summer tour should provide coach Rick Barnes with a quality look at his newest squad just three months before the regular season begins.
Here's what to know about the Tennessee basketball foreign tour schedule.
Tennessee Basketball Foreign Tour Schedule
The Vols will play three games in Italy during their trip. Here's the schedule:
Tennessee vs. Lithuania U21 in Florence, 1 p.m. EST, Aug. 4
Tennessee vs. Lithuania U21 in Florence, 1 p.m. EST, Aug. 5
Tennessee vs. A.S. Stella Azzura in Rome, 1:30 p.m. EST, Aug. 7
How To Watch Tennessee Basketball Foreign Tour Games
All three Tennessee men's basketball foreign tour games will stream live on FloHoops and the FloSports app.
FloSports will also stream foreign tour games for Purdue, Creighton and Xavier, among other programs.
Is Tennessee Basketball Ranked? Where Is UT Basketball In The Preseason Rankings?
The AP Preseason poll won't debut until later this year, but the Vols are likely to be in the rankings.
CBS reporter Gary Parrish's Top-25-and-1 rankings has the Vols at No. 14, while ESPN reporter Jeff Borzello's preseason rankings has Tennessee at No. 6 in the country.
Who Is Returning To The Tennessee Basketball Team?
Tennessee returns Zakai Zeigler, Santiago Vescovi and Josiah-Jordan James this season. Vescovi is an All-SEC guard while Zeigler and James are veterans who were both top-four scorers last season.
How Did Tennessee Basketball Do In the Transfer Portal, Recruiting?
Tennessee had a successful offseason as the Vols landed transfers Chris Ledlum from Harvard, Jordan Gainey from South Carolina Upstate and Dalton Knecht of Northern Colorado. Knecht averaged 20.2 ppg last season.
The Vols also had a successful high school recruiting class. Guard Freddie Dilione was ranked No. 36 in ESPN's prospect rankings while Cade Philips is a four-star recruit.
What Is The Tennessee Men's Basketball 2023-2024 Non-Conference Schedule?
Tennessee's non-conference schedule is highlighted by a trip to Madison to start the season followed by a tropical visit to Maui for the Maui Invitational later that November. The Vols close out the month with the ACC/SEC challenge with a trip to Chapel Hill, N.C. to play North Carolina.
Tennessee will also play N.C. State and Illinois. The Vols' 2023-2024 schedule is still under construction.
What To Know About Tennessee Men's Basketball Coach Rick Barnes
Barnes is entering his ninth season at Tennessee and his 37th overall. Barnes has been the head coach at George Mason, Providence, Clemson, and most notably, Texas. As the Longhorns head coach for 17 seasons, Barnes went to 16 NCAA Tournaments that included a 2003 Final Four appearance.
At Tennessee, Barnes won Naismith College of the Year in 2019 and has won 775 career games.