2023 Tennessee vs Lithuania U21 - Foreign Tours
Five Things To Know About Tennessee Basketball Heading Into Foreign Tour
Five Things To Know About Tennessee Basketball Heading Into Foreign Tour
Here's five talking points about the Vols before their trip to Italy, where they'll face the Lithuania U21 national team and Italy's A.S. Stella Azzura.
Jul 29, 2023
by Briar Napier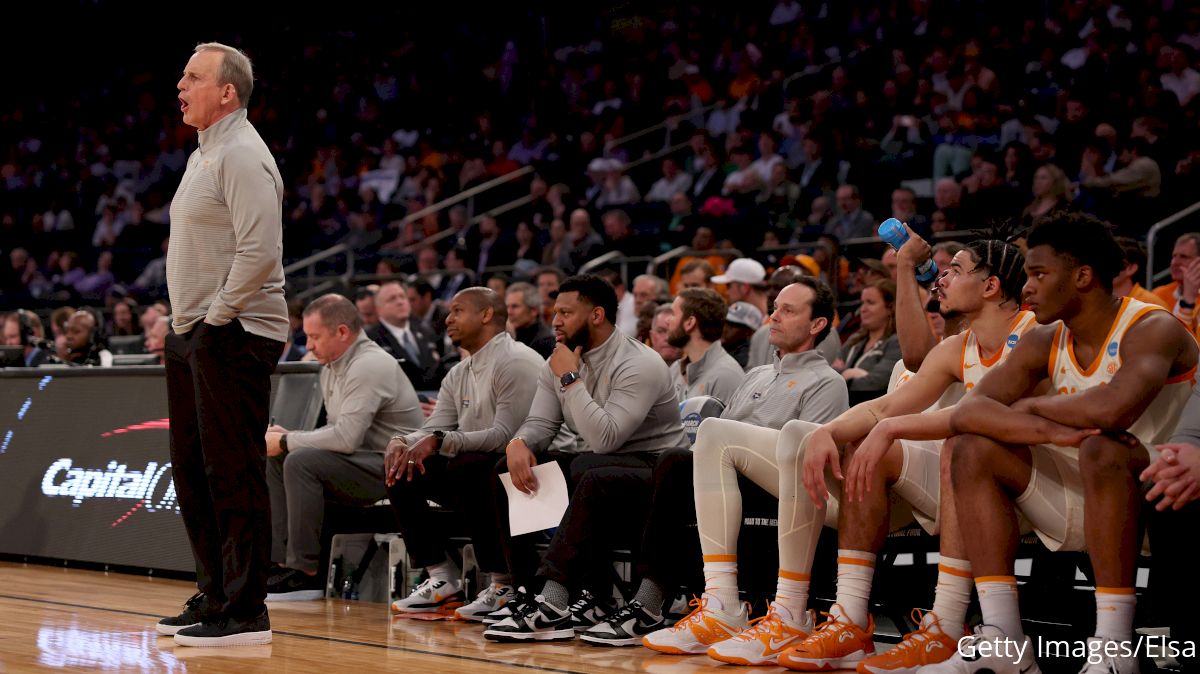 The Italian basketball scene is about to see some shades of orange.
Back in America, college basketball teams that have had to deal with Tennessee men's basketball in the Rick Barnes era are getting awfully tired of seeing those shades.
Coming off a Sweet 16 appearance last year, the Volunteers, who made the NCAA Tournament for the fifth consecutive season it was held to tie a program-record streak, were victims of a Cinderella run by Florida Atlantic in the Big Dance, but make no mistake – UT is, and has been, a squad with playmakers and a nasty defense few want to see pop up on their schedules.
And, in the first preview for what's to come for the Vols in the 2023-2024 college hoops season, a pair of European opponents during the program's foreign tour will provide a live introduction to the newcomers in the mix for the upcoming year of UT basketball.
Here's five talking points for the Volunteers as they embark soon on their summer trip to Italy, where they'll face the Lithuania U21 national team Aug. 4 and 5 and Italian club A.S. Stella Azzura on Aug. 7.
All of the games will be streamed live on FloHoops.
Barnes Has Built A Force
Before Rick Barnes arrived in Knoxville prior to the 2015 season, UT men's hoops was in a period of instability and chaos.
The team was on its third coach in as many years, after first-year coach Donnie Tyndall was fired following the 2014-2015 campaign due to NCAA violations (regarding academics and financial aid rules) that came to light from his time at Southern Miss.
Eight years later, it sure looks like the Vols nailed the hire.
Barnes, who coached Kevin Durant at Texas and was brought to Tennessee after being controversially fired by the Longhorns in 2015, got the Vols back to the NCAA Tournament in his third year with the team. He also won the Naismith College Coach of the Year award for the 2018-2019 season after taking UT to a No. 1 AP Top 25 ranking and a No. 2 seed in March Madness.
"It's a great bonding experience, so take advantage of it"

Grant and Kyle dropping the knowledge ahead of our foreign tour 🇮🇹@Grant2Will @KyleJamal4 pic.twitter.com/e2IQkq0xzW

— Tennessee Basketball (@Vol_Hoops) July 28, 2023
Former Southeastern Conference Player of the Year and current Dallas Maverick Grant Williams has been among the many great college players Barnes has helped develop on Rocky Top, but there's a weight that's dragging Tennessee back a bit – for all those accolades, it has little major postseason success to show for it.
The Vols have never advanced past the Sweet 16 with Barnes in charge, despite four seasons of 25 wins or more, an Achilles' heel that's bothered UT since well before his era, as the program has never made a Final Four and only played in an Elite Eight once (in 2010).
Vescovi Back In The Mix
When the Uruguayan first was cleared to play for Tennessee in the middle of the 2019-2020 season, perhaps even Barnes was taken aback by the type of player Santiago Vescovi would evolve into – a sharpshooter and dogged defender who has turned into one of the best guards in the SEC.
Back to lead the Vols' backcourt for the 2023-2024 campaign, the 6-foot-3 Vescovi is a two-time All-SEC first-team player who ranks third in school history in 3-pointers with 282 (ranking behind UT legends Chris Lofton and Allan Houston) and already is one of only four Vols in history with 1,000 points, 300 assists and 150 steals throughout their careers.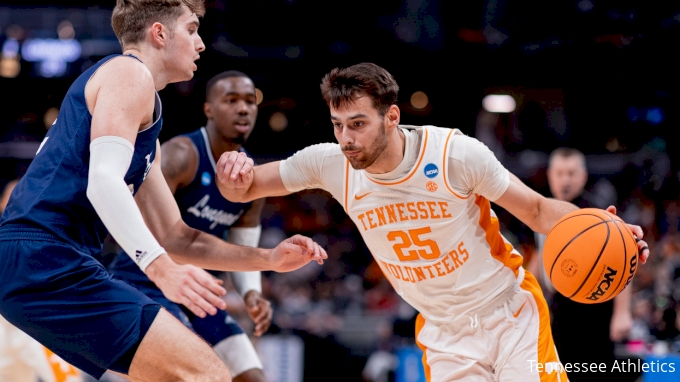 He added to his value by leading Tennessee in scoring a year ago with 12.5 points per game.
Announcing on social media in April that he was going to return to Knoxville and take his extra year of eligibility, Vescovi instantly becomes a front-runner for numerous national awards and distinctions, especially if the numerous promising newcomers to Rocky Top this season gel easily with the returners and holes in the starting lineup are plugged quickly.
With Vescovi often conducting the pace and seemingly playing smarter by the year – he had career lows in turnovers and fouls per game in last season – so there certainly are worse players to hand the keys to the offense.
Plenty Of New Looks
As noted in FloHoops' recent "Meet the Volunteers' Newcomers" piece, UT gets seven new players for the 2023-2024 season, a number that would've been higher had it not been for the late departure of Harvard transfer Chris Ledlum back into the transfer portal after previously committing to the Vols (he eventually committed to St. John's).
Still, Barnes and his staff definitely did some work in the portal.
South Carolina Upstate transfer and incoming junior Jordan Gainey twice was an All-Big South Conference selection and led the league in steals per game, while being in the top 10 in six statistical categories – a perfect fit for Barnes' type of backcourt, which often has players who are elite on both ends of the floor.
THE BANK IS OPEN FOR THE WIN 💰

Jordan Gainey seals it for @UpstateMBB! pic.twitter.com/cwJ405FvIL

— ESPN (@espn) March 3, 2023
Northern Colorado transfer Dalton Knecht won the Big Sky Conference scoring title at 20.2 points per game last season while firing at a 38.1% clip from 3-point range.
Loop in a pair of prep teammates from what was one of the nation's top high school squads last year in Link Academy in Missouri (four-star Cameron Carr and three-star Cade Phillips), and in tandem with returners like Vescovi, Zakai Zeigler and Josiah-Jordan James, Tennessee, especially at the guard spots, is going to have a lot of options to whom it can turn.
Good Luck Scoring
Just what has made Tennessee's defense among the best it can get (and depending on who you ask, quite possibly the best), being a unit that was third nationally last season at allowing a miniscule 57.9 points per game?
The foundation starts with a nasty lockdown of the perimeter, in line with Barnes' heavy reliance on ball pressure, that gives opposing teams little room to breathe.
The Vols held foes to just a 26.5% mark from 3 a year ago – the lowest rate in America – and just 37.3% from the field for the third-lowest rate. By comparison, 18 teams across the country last year gave up greater opposing percentages from 3 than UT did on all shot attempts, and that was with the Vols playing a grueling SEC schedule that included guarding elite players such as the No. 2 overall pick in this summer's NBA Draft, Alabama's Brandon Miller.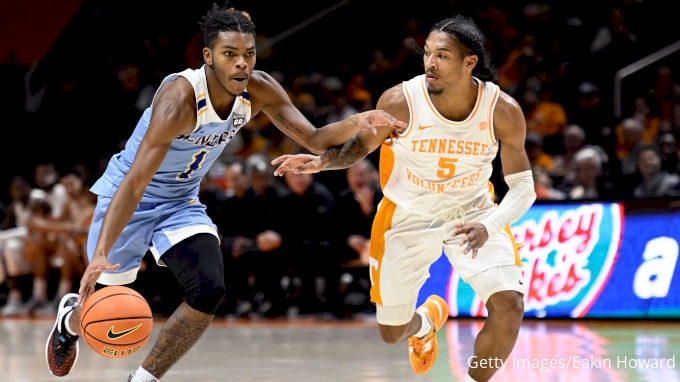 Zakai Ziegler returns to the fray on Rocky Top after a second career All-SEC defensive team nod and the league's best individual defensive rating (88.1) last year, while an underrated part of UT's defensive game in its top-tier offensive rebounding (12.9 offensive boards per game in 2022-2023, 15th nationally), allowing it to set up defensive sets quicker after putbacks, has role players Jonas Aidoo and Tobe Awaka returning as among the best in the program last season at doing exactly that.
Who Leads In The Post?
Tennessee's true ironman during the 2022-2023 season was forward Olivier Nkamhoua, the only player on the team to start all 36 games, but now that the native of Finland entered the transfer portal and settled on a move to Michigan in the offseason, that leaves a major hole for someone to fill in the frontcourt. The 6-foot-9 Nkamhoua was the team's leading rebounder and second-leading scorer.
Julian Phillips and Uros Plavsic leaving the program to go pro hasn't helped in that process, either, leaving there to be a lot of playing time open at Tennessee during the 2023-2024 season on the low block.
Aidoo, a junior measuring 6-foot-11 with nine starts last season, seems like the natural fit to play a major role there, after showing plenty of promise (5.1 points, 4.9 rebounds, 1.3 blocks) in 18.3 minutes per game, which included him often being the first man Barnes turned to off of the bench most nights.
With incoming sophomore Awaka, meanwhile, he looked strong while playing for Team USA this summer at the FIBA U19 World Cup in Hungary by averaging a double-double (11.6 points, 10.6 rebounds) across seven games in the tourney, perhaps a sign of what's to come in Knoxville, if the New Yorker continues on a growth trajectory after just 10.3 minutes a night as a freshman.
There also is the freshmen lurking around and looking to make a move up the totem pole – 6-foot-11 J.P. Estrella.
caliente pocket

❔👟 @jestrella_13 pic.twitter.com/pF97KlWH90

— Tennessee Basketball (@Vol_Hoops) July 18, 2023
Estrella was a four-star recruit whose stock rose as he grew and got more eyeballs from people outside of his home state of Maine, while Phillips was a winner at Link Academy with plenty of athleticism to showcase (such as during his junior year when he blocked 11 shots in a single game), a trait that tends to serve players well in Barnes' system.