South Atlantic Conference Women's Basketball
Catawba Picked as SAC Women's Basketball Preseason Favorite
Catawba Picked as SAC Women's Basketball Preseason Favorite
The SAC women's pre-season all-conference teams and preseason polls have been announced!
Nov 3, 2023
by Nicole Beckelman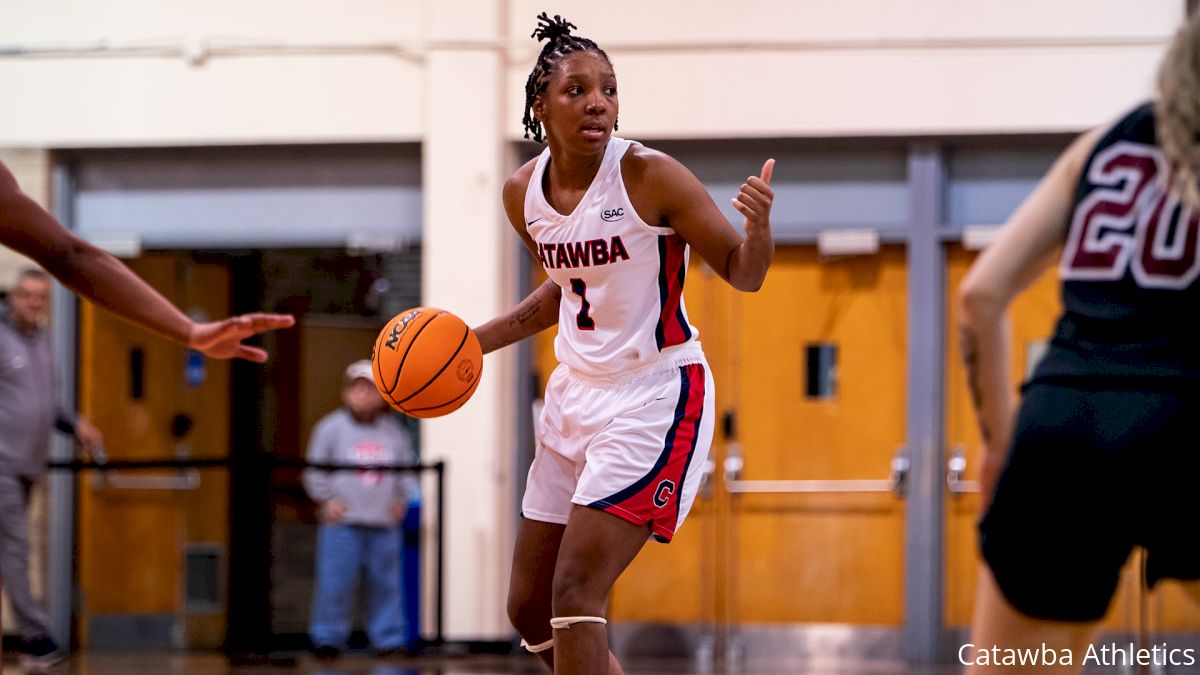 Catawba women's basketball is leading the pack as the top contender for the 2023-24 South Atlantic Conference Women's Basketball Championship, according to the votes of the league's head coaches. With an impressive 10 first-place votes and a total of 141 points in the poll, the Catawba Indians are clearly in the spotlight.
In the previous season, the Catawba Indians made history, finishing the 2022-23 season at No. 6 with a remarkable program record of 29 wins. They clinched their first regional title, made their inaugural appearance in a regional final, and advanced to both the Elite Eight and Final Four. Notably, they also matched the program's longest home winning streak at 20 games. Their outstanding performance translated into an overall record of 29-6, including an impressive 16-2 record in conference play.
2023-24 SAC Women's Basketball Preseason Poll
Rank School (First Place Votes) Points
1 Catawba (10) 141
2 Carson-Newman (2) 124
3 Wingate 122
4 Anderson 106
5 Lenoir-Rhyne 105
6 Lincoln Memorial (1) 92
7 Limestone 71
8 Tusculum 63
9 UVA Wise 57
10 Coker 44
11 Newberry 37
12 Mars Hill 29
13 Emory & Henry 23
2023-24 South Atlantic Conference Women's Basketball Preseason All-Conference
First Team
Janiya Downs, Catawba
Blaikley Crooks, Lenoir-Rhyne
Emily Harman, Lenoir-Rhyne
Lindsey Taylor, Carson-Newman
Lyrik Thorne, Catawba
Braelyn Wykle, Carson-Newman
Second Team
Hannah Clark, Wingate
Emily Hege, Wingate
Diamond McDowell, Anderson
Sara McIntosh, Catawba
Alexa Smiddy, Lincoln Memorial
Caitlyn Ross, Virginia-Wise
Third Team
Lauren Flowers, Lincoln Memorial
Kalisha Hill, Limestone
Kristynn Knight, Coker
Campbell Penland, Carson-Newman
Brittney Stafford, Anderson
Breanna Yarber, Emory & Henry