2023 Iona vs Charleston - Men's
Charleston Basketball Opener Vs. Tobin Anderson & Iona Sets 2023-24 Tone
Charleston Basketball Opener Vs. Tobin Anderson & Iona Sets 2023-24 Tone
NCAA Tournament-caliber teams Charleston and Iona lay the foundation for their 2023-24 seasons with an opening night showdown.
Nov 5, 2023
by Kyle Kensing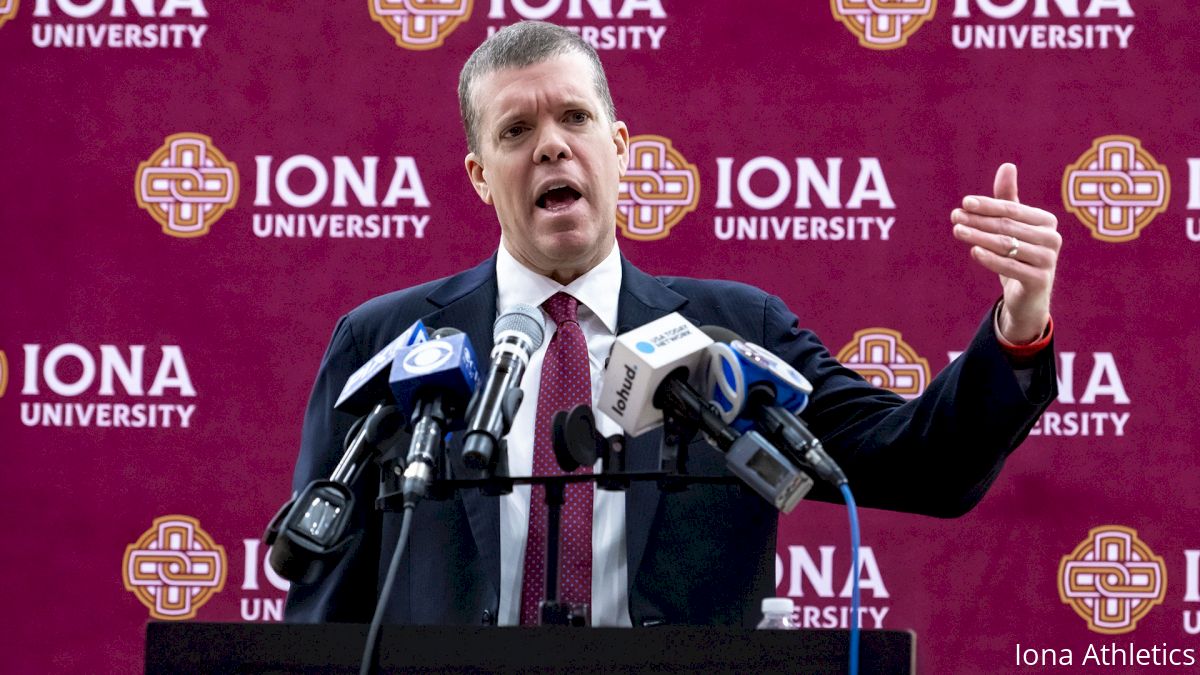 Coaching what is arguably the most shocking Cinderella story in March Madness history may have launched Tobin Anderson onto the national stage, but the new Iona head coach is no one-hit wonder.
Anderson, who makes his regular-season debut with the Gaels Nov. 6 against reigning Coastal Athletic Association champion College of Charleston, may not have been well-known outside of the New York area before Fairleigh Dickinson became only the second No. 16 seed in NCAA Tournament history to beat a No. 1 seed. In and around the Empire State, however, Anderson cultivated a winning reputation.
Before landing at Siena in Loudonville for a stint as an assistant coach, Anderson succeeded a program legend in 35-season head coach Tom Murphy at Hamilton. Anderson's tenure at the Clinton-based Div. III program produced three straight Liberty League regular-season championships and an NCAA Tournament berth.
His time at Div. II St. Thomas Aquinas resulted in four ECC regular-season league titles, five conference tournament championships and six NCAA Tournament appearances with a 2017 run to the Elite Eight.
Adding last year's legendary defeat of National Player of the Year and top-seeded Purdue with New Jersey-based FDU, Anderson has won at every level of the NCAA and done it all in the same general area.
Few in New York can boast success on-par with Anderson's. Iona can make that claim, which is why this is such an intriguing pairing.
Last year's NCAA Tournament berth marked Iona's eighth since 2012, more than any other program in the state over the same stretch.
"It's a great basketball school," Anderson said at Metro Atlantic Athletic Conference media day in October. "I'd argue it's one of the top 50 schools in the country just as far as support and the tradition."
The Gaels eye another trip to the NCAA Tournament in Anderson's first year, and feature the playmakers to return to the Big Dance.
All three Gaels nominated to the preseason All-MAAC team — Osborn Shema, Joel Brown and Idan Tretout — are graduate seniors.
The backcourt duo of Brown and Tretout are both newcomers, with Brown having started most of the previous three seasons for Cal and Tretout starring for Harvard. Their debut game for Iona can be a major pillar in shaping the Gaels' first season under Anderson — but it's just as big for their opponent.
Pat Kelsey came to Charleston in 2021 with a regional track record of success comparable to Anderson in New York. Kelsey's tenure at Winthrop produced three NCAA Tournaments (but only two appearances due to the 2020 postseason's cancelation).
Arriving at Charleston, Kelsey touted the program's tradition. In short order, he added to it with last year's appearance in the AP Top 25, a historic winning streak and the Cougars' fifth all-time trip to March Madness.
"It was a very successful season and our hopes and our dreams are to have the same type of success again," Kelsey said during CAA media day. "But the goal that we talk about isn't [returning to the] NCAA Tournament, [competing for the] national championship, isn't league championship. What the goal is is to improve our culture. And that's difficult to do."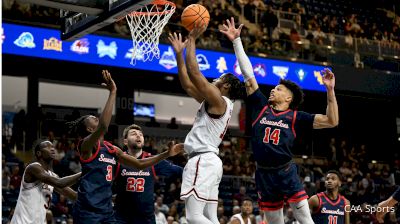 Unlock this video, live events, and more with a subscription!
Get Started
Already a subscriber? Log In
"That is a daunting task because last year's culture was as special," he added.
National championships may not be one of the goals the Cougars discuss. However, national championship dreams are not so far off for a team returning a solid corps from last year's group, which took San Diego State to the brink in a poorly seeded 1st Round matchup.
The Aztecs went on to the National Championship Game from that slugfest in the South Regional.
San Diego State's Final Four run marked a high point in what's been a lengthy rise and sustained period of success for that program.
But if the Aztecs could become perennial winners with legitimate national title aspirations, after beginning the 21st Century having been longtime also-rans and cellar-dwellers, why not Charleston or Iona programs with their proud traditions?
Of course, that's getting ahead of Nov. 6; way ahead. Anderson, for all his success, is coaching the Gaels for the first time. Iona's visit begins just the third year of Kelsey's tenure, and while the bar for Charleston's been set high, the sample size is limited.
Kelsey isn't even ready to look ahead to the rest of the schedule, which includes 2023 Final Four participant FAU.
"All we're focusing on right now is Nov. 6 against Iona," he said. "And that's coach-speak that sounds very boring but that's all we talk about and we'll turn the page to the next team when we get to that."
Fair enough. But Nov. 6 at least has March feel — for this coming March, and perhaps more to come.