2023 Field of 68 Tip-Off: Charleston vs Liberty - Men's
5 Things To Know About Charleston Basketball's Ante Brzovic
5 Things To Know About Charleston Basketball's Ante Brzovic
Ante Brzovic played a key role in Charleston's run to the 2023 NCAA Tournament. He is a pillar for the Cougars' pursuit of back-to-back CAA titles.
Nov 19, 2023
by Kyle Kensing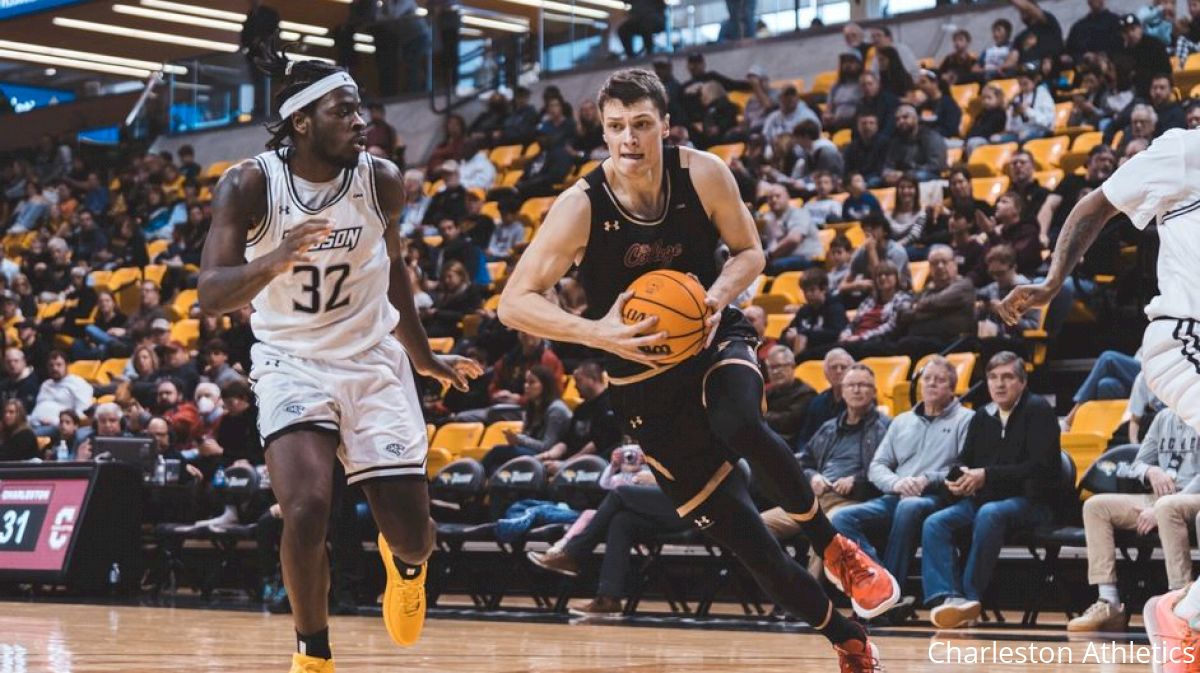 Ante Brzovic broke out as a leading performer for College of Charleston in its 2022-23 Coastal Athletic Association championship-winning campaign. Returning for 2023-24, Brzovic is positioned as a cornerstone for the Cougars' aspiration in 2023-24.
The big man from Zagreb, Croatia, earned 2023 All-CAA Championship and tipped off this season a preseason selection for All-CAA. Brzovic is only beginning to scratch the surface of his lofty potential.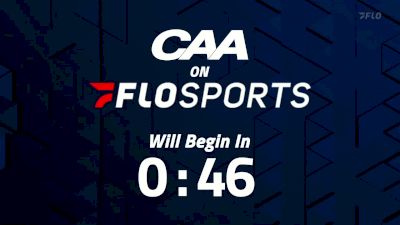 Unlock this video, live events, and more with a subscription!
Get Started
Already a subscriber? Log In
Ante Brzovic put up rebounding numbers comparable to a Hall of Famer at his previous school
Div. II transfers played a critical role in Charleston's success in 2022-23, with West Liberty imports Dalton Bolon and Pat Robinson III bringing the same offensive punch displayed there to the CAA. Likewise, Brzovic was a standout in Div. II before coming to Charleston.
In his one season at Southeastern Oklahoma State, Brzovic averaged 17.8 points and 11 rebounds per game. His 307 rebounds in 2021-22 put him in league with the most productive campaigns for any player in Southeastern Oklahoma State history, in the same territory as Dennis Rodman's 1983-84 run.
Brzovic is Charleston's first Croatian player
Charleston has recruited well internationally, particularly in the past decade with players from England, Ivory Coast, and more, including currently with Australian guard Reyne Smith. Brzovic is the program's first player from Croatia.
Playing for the Cedevita Zagreb U19 team in 2019, Brzovic averaged a team-high in rebounds on the way to winning their pool. It was a group that also included a Mega Bemax U19 lineup that featured current Miami Heat role player Nikola Jovic.
Ante Brzovic is fluent in English
Following a pivotal performance in last season's CAA Championship, Brzovic took to the press conference podium at the Entertainment & Sports Arena in Washington, D.C. after teammate Dalton Bolon. Bolon gave Brzovic some words of encouragement, suggesting the experience might be a challenge for a non-native speaker.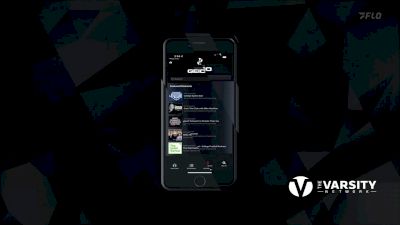 Unlock this video, live events, and more with a subscription!
Get Started
Already a subscriber? Log In
It may have been a ruse, though. Brzovic is fluent in English — so much so, Pat Kelsey told the Post Courier last season the forward may have a future in sports-talk radio once his basketball career ends.
Brzovic ended 2022-23 on a double-figure scoring streak he's carried into 2023-24
Ante Brzovic's play down the stretch last season was crucial to the Cougars' success. He scored 50 points in Charleston's three CAA Championship wins, and added 12 points in the NCAA Tournament matchup with eventual national runner-up San Diego State.
The string of consecutive double-figure scoring performances was his second-longest of the 2022-23 season, after a seven-game from late December into mid-January. However, he's since extended the streak into the 2023-24 season and has now hit for at least 12 points in nine consecutive games.
Through the first five contests of 2023-24, Brzovic scored 16 points in the season-opening win over fellow 2023 NCAA Tournament team Iona; went for 13 points vs. Duquesne; and scored 12 points in all three outings of the Myrtle Beach Invitational.
Brzovic also has posted double-doubles against Duquesne and Coastal Carolina early into the 2023-24, putting him one more away from matching last season's total of three double-doubles.
The 2023-24 Cougars look to Ante Brzovic as a leader
At CAA media day, Reyne Smith said, "Me, Benny [Burnham] Ante have really stepped up in a leadership way of saying, 'This is the way we do things. This is the standard of what we want to play like.'"
Going from a transfer newcomer out of the Div. II ranks and from another nation, to taking over one of the leadership posts of an NCAA Tournament team, Ante Brzovic has had a meteoric rise in his basketball career. And it's nowhere near its peak, as his continuously improved play in a little more than a season at Charleston reflects.