Is Avery Bradley the Best Perimeter Defender in the League?
Is Avery Bradley the Best Perimeter Defender in the League?
By Mo MoonceyKiller crossovers, thrilling three-point shots, and sensational slam dunks infatuate the vast majority of basketball fans, but as the old sayin
Apr 13, 2016
by Brett Pickert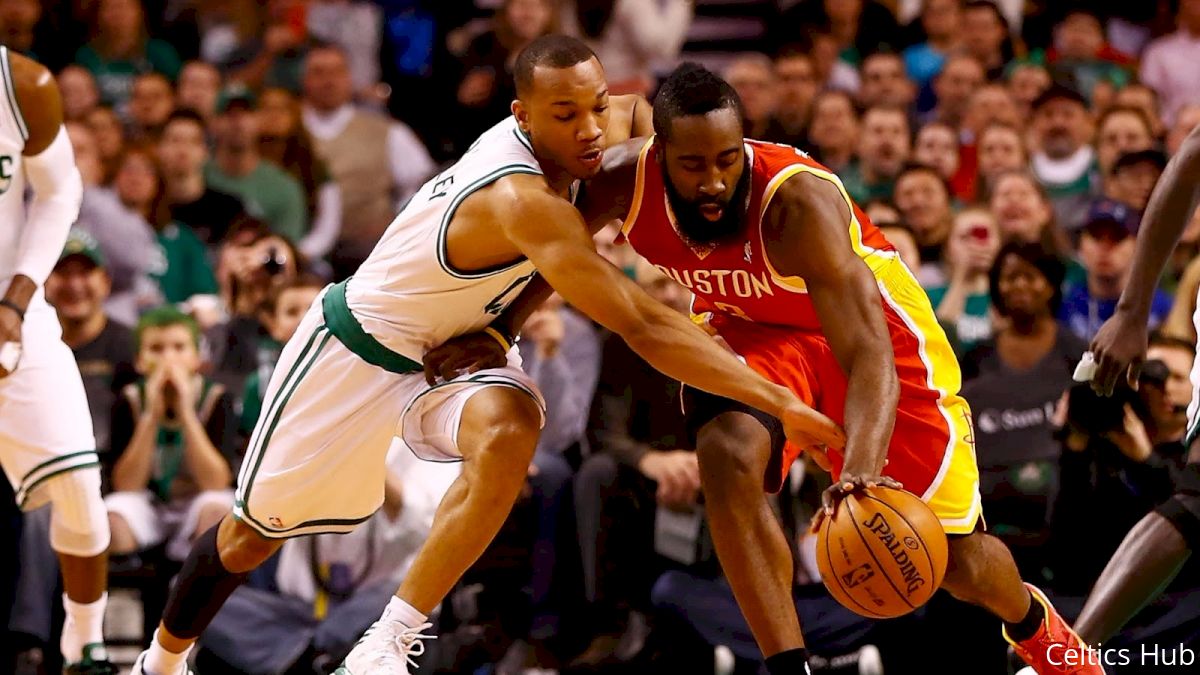 By Mo Mooncey
Killer crossovers, thrilling three-point shots, and sensational slam dunks infatuate the vast majority of basketball fans, but as the old saying goes, "Offense wins games, defense wins championships."
Although flashy plays make the highlight reels on a nightly basis, this old adage is true. The last four Bill Russell NBA Finals Most Valuable Player awards have gone to players who excel defensively.
So who are the best defenders in the league? According to the Portland Trailblazers' high-scoring backcourt tandem of Damian Lillard and C.J. McCollum, this title goes to Avery Bradley. Lillard, who is tied with Lebron James for fifth in the NBA in points per game (25.0), has been held to just
33.6% shooting from the floor and 27.5% from downtown
in his seven head-to-head contests against Bradley. McCollum, who is tipped to be voted the most improved player in the league this season, is averaging 20.9 points per game and has
said
he is thankful Portland won't face any defenders like Bradley in the Western Conference playoffs.
[tweet url="https://twitter.com/CJMcCollum/status/716107313891778560" hide_media="0" hide_thread="1"]
While the title of best perimeter defender in the league has long belonged to former Celtic and current Memphis Grizzlies shooting guard Tony Allen, it looks as if the 25-year-old Bradley is coming for the crown. Bradley was one of the highest-ranked players during high school, and carved out a reputation as a defensive guard during his year at college with the Texas Longhorns. Selected with the 19th overall pick in the 2010 NBA draft by the Boston Celtics, Bradley needed a season to adjust to the league, but by the 2011/12 season, the 6'2" guard's defensive play forced future Hall-of-Famer Ray Allen out of the starting lineup. Playing in front of defensive stalwart Kevin Garnett, Bradley was free to aggressively pursue steals, and he learned a thing or two from KG about the intensity needed to compete in this league.
[tweet url="
https://twitter.com/AdamHimmelsbach/status/7160668...
" hide_media="0" hide_thread="1"]
Bradley has spent time over the past couple of seasons developing his offensive play, which led some to criticize him for taking his foot off the gas pedal defensively; however, this season he returned to form as a fearless defender who can lock down some of the best players in the world. Avery's suffocating defense was instrumental in stopping Stephen Curry during Boston's victory over the Golden State Warriors last week, which ended a NBA-record 54-game winning streak at home. His constant hounding contributed to the Warriors committing 22 turnovers, well above their season average of 14.9.
In addition, Bradley forces players to catch the ball outside of their comfort zones, which makes it harder for them to land familiar shots. He has some of the quickest feet in the NBA, and recovers extremely well. His anticipation and play in the passing lane allows him to make
1.6 steals per game
(22nd in the league), aided by his 6"7 wingspan. His active hands make him an elite individual defender as well as a great team defender within coach Brad Steven's defensive system.
His numbers may not jump off the page -- for example, he allows opponents to shoot
42.1%
just 1.8% below their average -- but when you account for the fact that he's tasked with locking down the league's best guards on a nightly basis, those numbers look more impressive. Much of Bradley's impact doesn't show up on the stats sheets or even in advanced analytics, but he constantly harasses opposition guards to wear them down; fights over every screen; and doesn't take a possession off.
Since 1987, only two guards have won the Defensive Player of the Year accolade: Michael Jordan and Gary Payton. But if Avery Bradley continues on this trajectory, he may end up joining their elite company in the near future. He was voted to the NBA All-Defensive Second Team in 2013, but this year, his teammates want him on the All-Defensive first team (and rightly so). Eastern Conference guards should be very afraid when going up against Boston this postseason. Bradley is a defensive menace -- if they blink, it'll be too late. Follow
@TheHoopGenius
on twitter for more NBA news, views and updates.
www.TheHoopGenius.com