Spalding Hoophall Classic (Boys & Girls)
Northeast Prep Schools Eager To Attack Spalding Hoophall Classic
Northeast Prep Schools Eager To Attack Spalding Hoophall Classic
Don't miss the Northeast's top prep schools balling out at the 2017 Spalding Hoophall Classic from January 12-16 in Springfield, Massachusetts.
Jan 11, 2017
by Jaki Goldner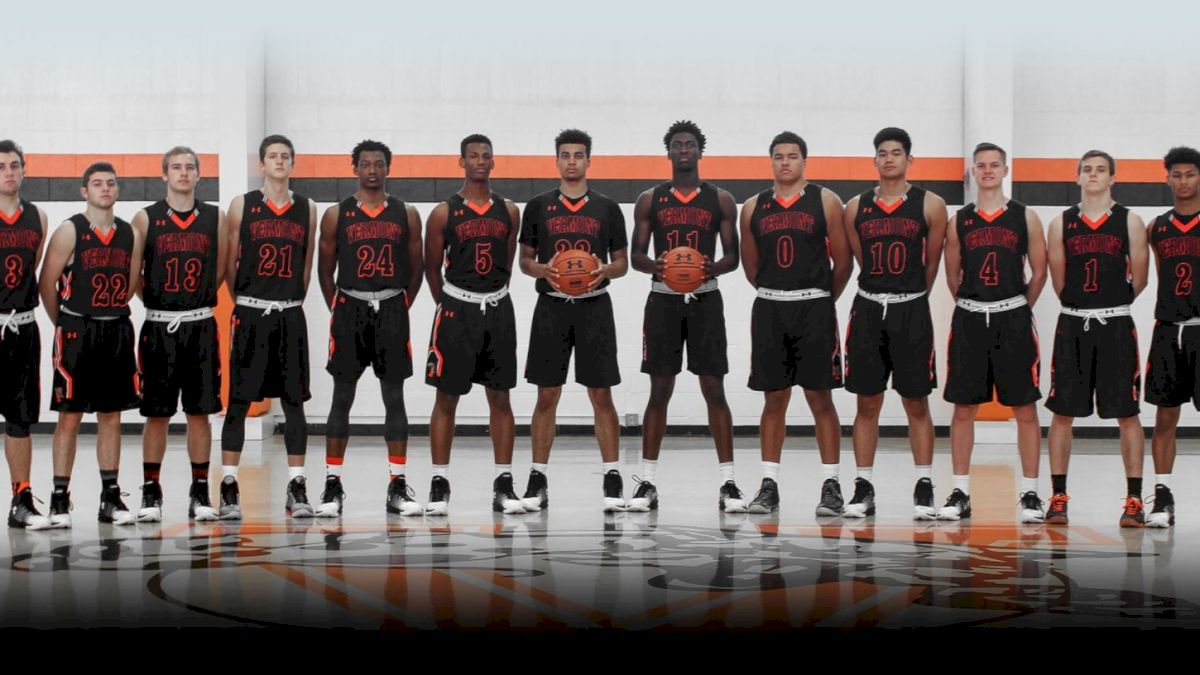 SPRINGFIELD, MA -- The Spalding Hoophall Classic is the premier event of the regular season in high school hoops, bringing national talent to the birthplace of basketball. Just miles away from the Naismith Memorial Basketball Hall of Fame,
these national teams
meet the best prep schools in the Northeast. And this year's lineup from January 12-16 is one to shout about. FloHoops has 24 games LIVE and on demand from the 2017 Spalding Hoophall Classic at Springfield College's Blake Arena. Visit the
event hub
to find the action-packed schedule and find out how to watch.
Best In Prep


Vermont Academy
Vermont Academy (Saxton's River, VT) isn't exactly a household name in prep hoops yet, but under third-year head coach Alex Popp, everything is coming together for the defending NEPSAC AA champions. The Wildcats bring loads of talent to the table, some of which has gone under the radar.
Let's start with seniors Jordan Nwora (Louisville) and Christian David (Butler). Nwora is a lethal shooting guard who can take it to the rack and let it rip from 3-point land, most notably the left corner, where he drained over 50 percent of shots taken during the Nike EYBL season. While Christian David missed out on the exposure of spring ball due to an injury, it didn't affect much for the small forward. He signed with the Butler Bulldogs this fall. The Wildcats senior class is rounded out with THREE other players headed to Division I schools in center Marcus Santos-Silva (VCU), power forward Bailey Patela (University of Vermont), and Corey Romich (Jacksonville).
What's even more exciting about the Wildcats, however, is their top guy in 2018, Flo40 No. 7 Simi Shittu. A native Canadian, Shittu does most of his work around the basket, which makes sense at his 6-foot-9 stature. Pretty much every high-major college coach has taken notice of Shittu since he hopped on the Nike EYBL scene in 2016 with the CIA Bounce, and Hoophall should only help to increase his stock with its level of national exposure.
Vermont Academy takes on Putnam Science Academy (CT) at the Hoophall Classic on Sunday, Jan. 15, at 12:30 PM ET.
WATCH HERE


NEPSAC Naturals


Northfield Mount Hermon
When you think of prep schools in the Northeast, Northfield Mount Hermon paints the perfect picture. Nestled in north central Massachusetts, NMH has also upheld a tradition of excellence in hoops in what has become a highly competitive New England Prep School Athletic Conference, both academically and athletically. In its history, NMH has earned multiple titles, in addition to a highly regarded reputation among the Ivy League and other Division I schools. Need proof? During the 2015-16 season, NMH had more than two dozen alumni competing at the NCAA's highest level.
The defending 2016 champs of the NEPSAC's largest division, AAA, Northfield Mount Hermon is heading to Hoophall this year with another lineup stocked with DI signees. Just take a look at the seniors who signed this fall:
Andrew Platek, 6-4, G (North Carolina)
Kellen Grady, 6-5, G (Davidson)
Matt Donahue, 6-3, G (Quinnipiac)
Jerome Desrosiers, 6-6, G (Princeton)
Tomas Murphy, 6-6, F (Northeastern)
Matt DeWolf, 6-9, F (Brown)
Hoggers point guard Andrew Platek signed with Roy Williams' Tar Heels in November and has been settling into his senior season, shooting nearly 50 percent from the field overall and 39 percent from behind the arc.
You can watch Northfield Mount Hermon against Suffield Academy (CT) on Sunday, Jan. 15, at 9:15 PM ET.
WATCH HERE
Straight Outta The CHSAA


Archbishop Molloy
If you know New York City hoops, you know Archbishop Molloy. This season, sophomore superstar Cole Anthony and 2018 Flo40 No. 17 Moses Brown have not only found the recipe of success on the court but also off as well, lighting up timelines across social media platforms with insane highlights. There's a reason the Spalding Hoophall Classic added Molloy to its schedule -- Molloy is constantly packing gyms to the baseline and electrifying the crowd with ankle-breaking crossovers and high-flying dunks. But let's be real, Molloy is heading to Hoophall with a business plan to win.
Watch Archbishop Molloy versus Notre Dame High School on Saturday, Jan. 14, at 3 PM ET.
WATCH HERE

PREP HOOPS TOP PROSPECTS

Hasahn French, 6-7, PF
Commonwealth Academy (St. Louis)
Hasahn French might be undersized in some matchups with other forwards, but it's doubtful opponents match him in power. French is the type of power forward every coach wants, a hustler who boxes out, rebounds, defends, and moves on offense. And with a 6-foot-7, 225-pound frame, French is able to create space for himself and his teammates.

Wabissa Bede, 6-1, PG
Cushing Academy (Virginia Tech)
Wabissa Bede is a sure-firing PG set to join Buzz Williams and the Virginia Tech Hokies next fall. For now, Bede is lighting up the court with Cushing Academy, running the floor and draining it from beyond the arc 38 percent of the time. But don't get us wrong, at 6-1, Bede has the speed and agility to get to the basket, finish in traffic, and exceed defensive expectations.
Deng Gak, 6-10, PF
Blair Academy (Miami)

Deng Gak has been around the world playing ball, but his home is in the paint at Blair Academy. Gak is a lanky power forward with the power and agility to run the floor. His ability to be a consistent finisher and rebounder around the rim for Blair eventually won over the likes of Jim Larranaga and the Miami Hurricanes.
Tremont Waters, 5-11, PG
Notre Dame High School (Georgetown)
Another one of the most exciting point guards headlining the Hoophall Classic is Tremont Waters. Shooting over 50 percent overall from the field and splitting his time inside and beyond the arc, there's no telling what Waters will do next. Waters also demands the ball on defense and averages close to three stops per game.
Sidney Wilson, 6-7, PF
Brewster Academy (2018)

Sidney Wilson is simply a nuisance all over the floor. At 6-foot-7, he's a strong finisher at the rim, get's himself to the line often, and can pull up within 15 feet. Making the move from the Bronx to the NEPSAC's Brewster Academy will only enhance Wilson's stock as he continues to improve.