FloSports Announces Partnership To Live-Stream 2017 Nike EYBL Seasons
FloSports Announces Partnership To Live-Stream 2017 Nike EYBL Seasons
FloSports and Nike Elite Youth Basketball League have announced a partnership to provide live coverage of the 2017 seasons for both the 17U and 16U EYBL (boys) and 17U GEYBL (girls) exclusively on FloHoops.
Apr 20, 2017
by Brett Regan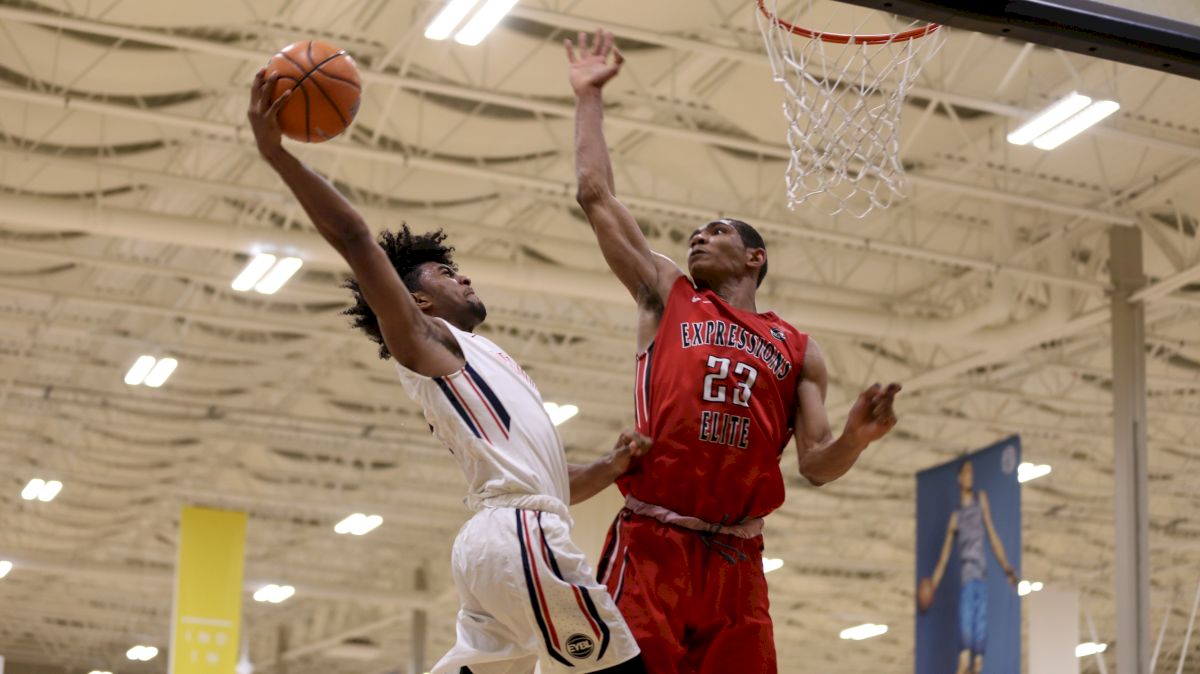 The high school live season raised the bar. This year's senior class set the example. Now it's time to take it to a level unlike any other and officially usher in the next generation of prep hoops stars.
On Thursday, FloSports, the innovator in live digital sports and original content, announced an exclusive partnership with Nike Elite Youth Basketball League (EYBL) to provide live coverage of the 2017 seasons for both the 17U and 16 U EYBL (boys) and 17U GEYBL (girls). The partnership will air every session, excluding the boys 17U Peach Jam championship, exclusively on FloHoops.
With 1,125 EYBL games on tap, featuring 40 boys and 32 girls basketball teams from 68 cities across the United States and Canada, the live coverage begins with the league opener on April 21-23 in Hampton, VA.
"Nike EYBL is the most prestigious basketball league featuring the best prep hoops talent in the world," FloSports co-founder and CEO Martin Floreani said. "Not only is it one of the most competitive leagues, but it also promotes teamwork and leadership on and off the court. The partnership with Nike EYBL will give basketball fans, coaches, and recruiters exclusive access to some of today's best young players and showcase the spirit of hard work of today's leading young athletes."
"Each year we aim to enhance the Nike EYBL experience for the athletes and our fans. This season, we are proud to announce a partnership with FloHoops," said Carlton DeBose, director of Nike Elite Youth Basketball. "This platform will allow fans to stream every EYBL game online and stay connected to our events throughout the summer. FloHoops is a leader in the industry and we look forward to sharing their high-quality content."
Boys EYBL Schedule:
EYBL Session 1: April 21-23, Hampton, VA
EYBL Session 2: April 28-30, Indianapolis, IN
EYBL Session 3: May 12-14, Atlanta, GA
EYBL Session 4: May 27-28, Los Angeles, CA
EYBL Nike Peach Jam Championship: July 12-16, North Augusta, CA
Girls EYBL Schedule:
GEYBL Session 1: April 28-30, Hampton, VA
GEYBL Session 2: July 6-8, Indianapolis, IN and Louisville, KY
GEYBL Nike Nationals: July 9-12, Chicago, IL
How To Watch
Nike EYBL Session 1 17U & 16U (Hampton, VA)
When
: Friday, April 21 to Sunday, April 23.
On TV
: Now Available on Roku & Apple TV 4 via the FloSports App
On Facebook
:
FloHoops Facebook Page
Streaming
: Available only on FloHoops.com for FloPRO Subscribers.
SIGN UP HERE