2017 Nike Boys EYBL 17U Session #1
An Inside Look At The 2017 Nike EYBL 17U Divisions
An Inside Look At The 2017 Nike EYBL 17U Divisions
A full glance at the division breakdown of the 2017 Nike Elite Youth Basketball League 17U season.
Apr 19, 2017
by Brett Regan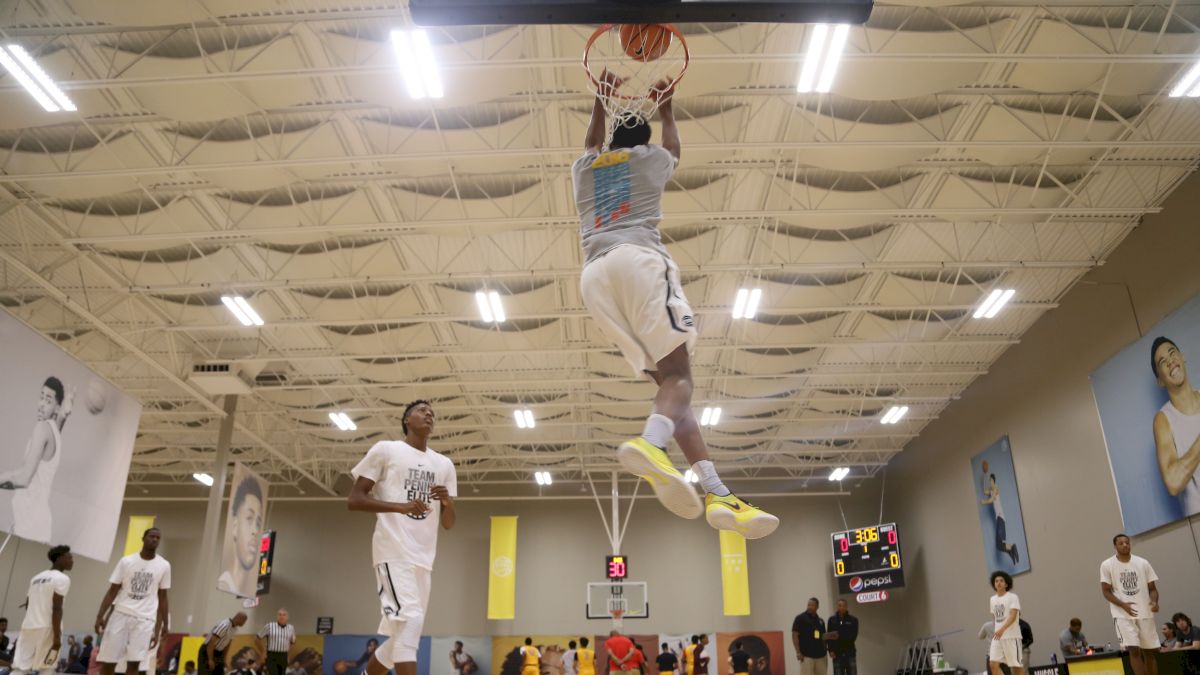 Take some of the best prep talent in the world. Split them up into elite teams. Play a crazy schedule. Add countless ridiculous highlights. Sprinkle in some late-game drama. That's what's about to happen with Nike Elite Youth Basketball League (EYBL), and it starts this weekend.
There's no doubt this is the greatest circuit of them all. It's four sessions of pure madness at the highest level. And with the coveted Peach Jam championship as the goal, it doesn't get any better than this.
Who is the top squad? Which is the toughest division? It's time to starting finding out with Session 1 on April 21-23 in Hampton, VA.

DIVISION A:

All Ohio Red (OH)
Team Final (PA)
The Family (MI)
Spiece Indy Heat (IN)
Houston Hoops (TX)
MeanStreets (IL)
Oakland Soldiers (CA)
Mac Irvin Fire (IL)
Playground Elite (WI)
New York Lightning (NY)
DIVISION B:

New York Rens (NY)
Playaz Club (NJ)
PSA Cardinals (NY)
Cal Supreme (CA)
Howard Pulley (MN)
Nike Phamily (CA)
Nike Pro Skills (TX)
RM5 Elite (TX)
Albany City Rocks (NY)
Vegas Prospects (NV)
DIVISION C:
Team CP3 (NC)
Each 1 Teach 1 (FL)
CIA Bounce (ON)
UPlay Canada (TOR)
Boo Williams (VA)
Team Melo (MD)
Seattle Rotary (WA)
Nike Team Florida (FL)
Nike South Beach (FL)
Portland Basketball Club (OR)
DIVISION D:
Bradley Beal Elite (MO)
Team Penny (TN)
Georgia Stars (GA)
Team Takeover (DC)
BABC (MA)
MOKAN Elite (MO)
Southern Stampede (GA)
Expressions (MA)
Team United (NC)
Mississippi Express (MS)
HOW TO WATCH:
Nike EYBL Session 1 17U & 16U (Hampton, VA)
When
: Friday, April 21 - Sunday, April 23.
On TV
: Now Available on Roku & Apple TV 4 via the FloSports App
On Facebook
:
FloHoops Facebook Page
Streaming
: Available only on FloHoops.com for FloPRO Subscribers.
SIGN UP HERE