2017 Nike Boys EYBL 17U Session #1
Four Notable Changes To Nike EYBL 17U For The 2017 Season
Four Notable Changes To Nike EYBL 17U For The 2017 Season
The noteworthy additions and departures to the Nike Elite Youth Basketball League (EYBL) in 2017.
Apr 20, 2017
by Brett Regan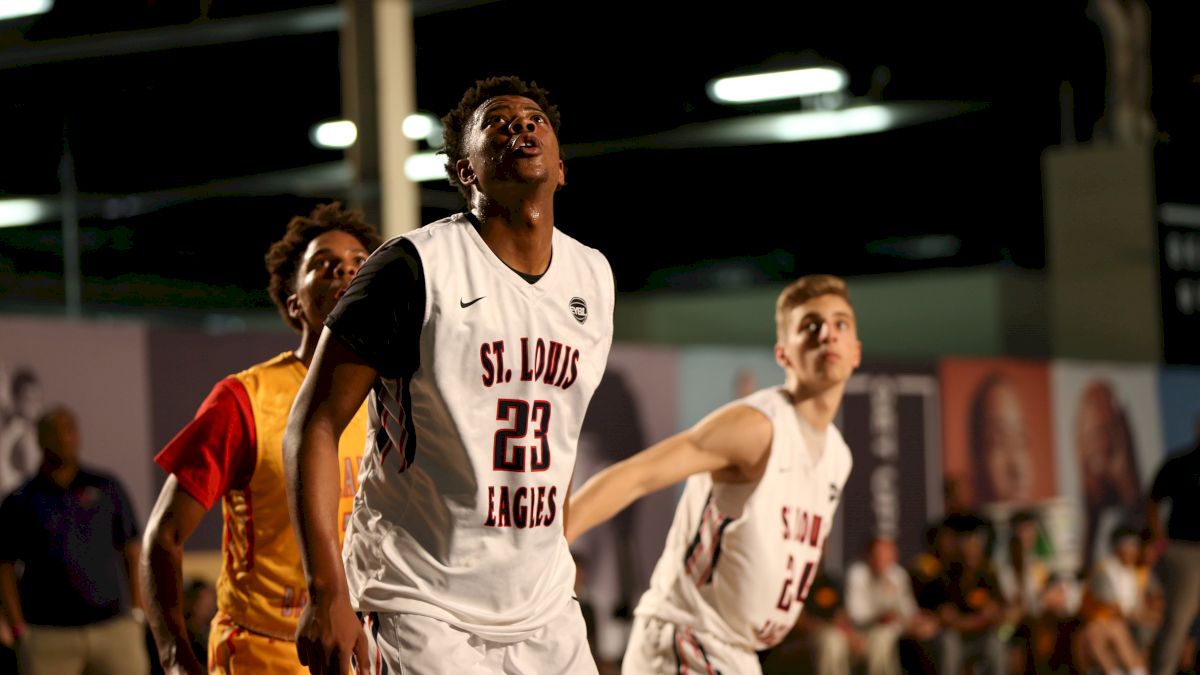 The structure remains the same, so does the lights-out competition. That doesn't mean there aren't some notable changes to the Nike Elite Youth Basketball League (EYBL) this season.
Yes, there's
a strong batch of new Flo40 players entering the elite mix
this weekend for Session 1 in Hampton, VA, but there are also some teams set to emerge as play begins Friday.

THE COMEBACK KIDS:

After sitting out last season, Playground Elite (WI) returns to Nike EYBL 17U in 2017 armed with a squad looking to follow the lead of bucket-getting guard Tyler Herro. Additionally, Nike Team Florida returns following a two-year absence and boasts two 2019 Flo40 top five prospects in Vernon Carey (No. 2) and Balsa Koprivica (No. 5).
THE NEWCOMERS:
New season. New teams. Welcome to the show, Team Melo (MD), Mississippi Express (MS), Portland Basketball Club (OR), and UPlay Canada (TOR). It will be a treat to watch big man Nate Roberts and Noah Locke continue Team Melo's momentum with a strong finish in Las Vegas last year, while also seeing the other three take the next step after successful campaigns in 16U. Mississippi Express will be led by versatile wing Robert Woodard, Portland Basketball Club will feature Flo40 forward Kamaka Hepa and fearless point guard Elijah Gonzales, and UPlay Canada has 2019 Flo40 No. 1 RJ Barrett to make a grand entrance onto the big stage.
THE NAME CHANGERS:
The famous squad formerly known as the St. Louis Eagles has changed its team name to Bradley Beal Elite for the Nike EYBL 17U season. Beal, the Washington Wizards star shooting guard, is an alum of the program and, despite new names on the jerseys, will be expected to uphold some pretty strong and competitive tradition.
THE DEPARTED:
With six teams set to make its returns or first appearances, the same number has to go. So farewell for now, Team Portis Wings (AR), The Challenge (AL), Elfrid Payton Elite (LA), King James (OH), and We All Can Go (TN). All six will not retain their spots on the 17U circuit this season, but some could always return down the road.
HOW TO WATCH:
Nike EYBL Session 1 17U & 16U (Hampton, VA)
When
: Friday, April 21 - Sunday, April 23.
On TV
: Now Available on Roku & Apple TV 4 via the FloSports App
On Facebook
:
FloHoops Facebook Page
Streaming
: Available only on FloHoops.com for FloPRO Subscribers.
SIGN UP HERE