Create a free account to unlock this article!
Get Started
Already a subscriber? Log In
On a cold, snowy evening in late January last season, Tre Jones made history. It was fitting it happened on his home floor, and the announcement over the speakers at Apple Valley (MN) served as a reminder of how special the 6-foot-2 point guard truly is.
During the Eagles' 66-46 win over Milwaukee Riverside (WI) in the nightcap of the Breakdown USA Border Battle, Jones registered his fifth triple-double of the season with an efficient 12 points, 10 rebounds, and 10 assists. But that wasn't the reason why the moment was significant.
A rebound in the first half gave Jones his 500th career rebound to become just the second player in program history to record 1,000 points, 500 rebounds, and 500 assists in a career.
The first player to accomplish that feat? None other than his older brother and current Minnesota Timberwolves point guard, Tyus Jones.
For years, fairly or not, Tre, a Duke commit and the No. 5 prospect in 2018, has been compared to Tyus, who led the Blue Devils to the 2015 NCAA National Championship. The two have always competed with each other, too.
All of that comes to life with Keeping Up With The Joneses.
FloHoops took a look at the brother's careers at Apple Valley to see how they stack up with each other before Tre enters his senior season: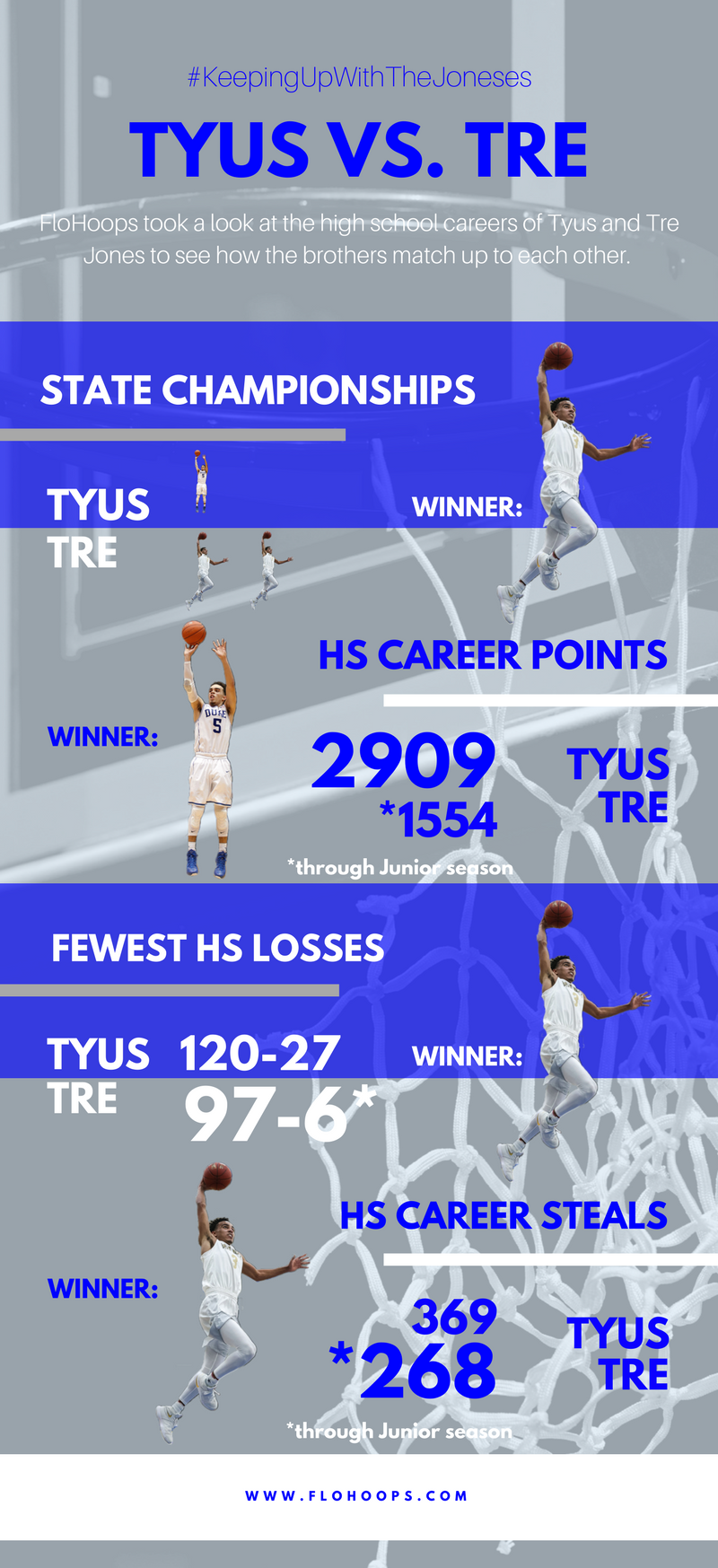 As it stands, Tyus has the clear upper hand in points and assists, while Tre has one more state title, fewer losses, and, after registering over 100 steals as a junior, will win the steals if he keeps that pace.
The comparisons will likely never end, but it should never take away from the lasting legacy both will leave as two of the best to ever play in Minnesota.