Due to damage caused by Hurricane Irma and Hurricane Maria, the entire 2017 U.S. Virgin Islands Paradise Jam has been moved stateside. The
location of the men's tournament has already been announced
, and now the sites for women's tournament have been determined.
George Washington University in Washington, D.C., will host the four-team Reef Division with Syracuse, Vanderbilt, and Wisconsin, while the Island Division will be played at a neutral site at Eastern Florida State College in Melbourne, FL, with Butler, Drexel, Virginia Tech, and West Virginia.
All games will be broadcast live on FloHoops on November 23-25.
SIGN UP HERE
"We're thankful to the multiple universities that submitted proposals to host their respective division of the tournaments," Paradise Jam tournament director Jenn Ashby said. "Our decision was ultimately made based off of feasibility for traveling teams, hotel availability, flight availability, associated costs, and practice and competition venues. We're incredibly thankful to all of the participating teams for their willingness to make adjustments during a difficult time. We're looking forward to hosting an event that matches the standard we have come to expect in the U.S. Virgin Islands and look forward to returning to the territory next year."
The tournaments, which have been held in St. Thomas for the last 17 years, were forced to relocate to due damage caused by the hurricanes in September. The infrastructure damage caused at the University of the Virgin Islands did not allow for the events to be hosted in the territory.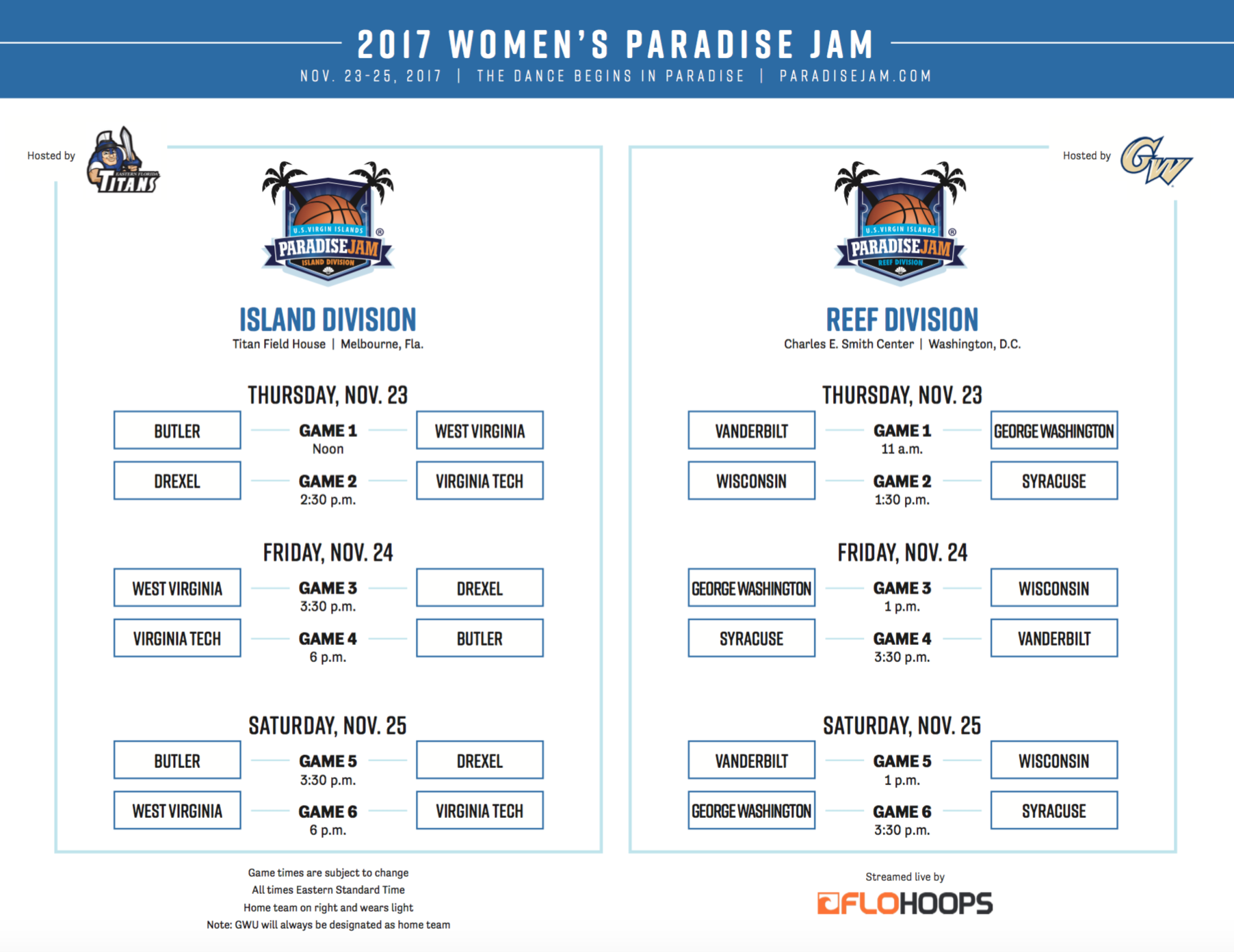 FloHoops' best content, delivered to your inbox!
Don't miss breaking news, feature stories, event updates, and more. Sign up for the FloHoops mailing list today.