Flo40 No. 24 EJ Montgomery Lists Several Schools, Targeting April Decision
Flo40 No. 24 EJ Montgomery Lists Several Schools, Targeting April Decision
EJ Montgomery will be one of three uncommitted players in the McDonald's All-American Game in Atlanta—and, for now, he's keeping it that way.
Mar 26, 2018
by Adam Zagoria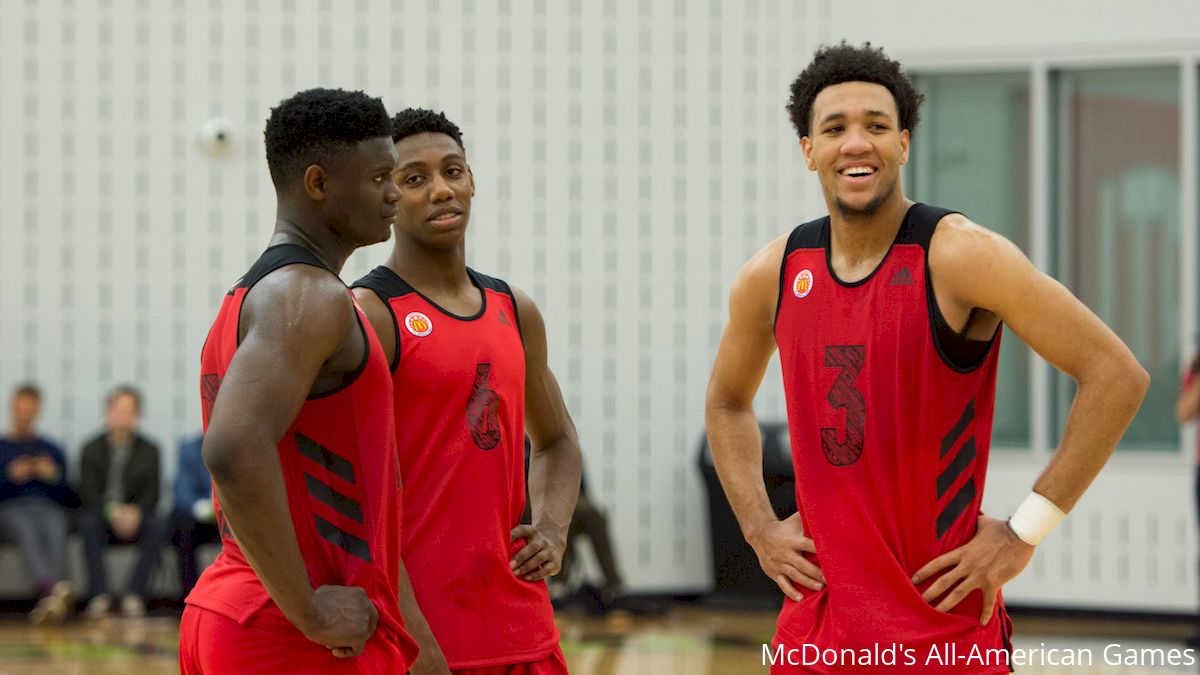 After decommitting from Auburn in September, E.J. Montgomery remains one of three uncommitted players in the McDonald's All-American Game in Atlanta on Wednesday.
The 6-foot-11 Montgomery said following Monday's practice he's focusing on several schools: Kentucky, North Carolina, Duke, Georgetown, Vanderbilt, Wake Forest, and Georgia. His father, Efram, said E.J. will likely wait to decide until "probably mid- to late April" after college players make their NBA decisions.
Montgomery took an unofficial visit to Kentucky on Feb. 24 for the Missouri game, and the Wildcats would love to add the Flo40 No. 24 forward/center from Marietta (GA) Wheeler to their 2018 class.
"It was a great visit, good atmosphere, I have a good relationship with the coaches," he said. "They're one of my top schools right now."
Montgomery and his family met with Kentucky assistant Kenny Payne prior to the Missouri game.
"We were just talking about how I could come in and fit and how I could help the team out," he said.
As for what role he could play there, he said he could be a four-man "who shoots 15-foot jumpers."
"They talked to me a little bit about how I could come in and help them out right now," Montgomery said of the Kentucky staff's pitch on potentially adding a big.
Kentucky's current class does not feature any big guys, only guards and wings in Immanuel Quickley, Keldon Johnson, and Tyler Herro. Quickley is on the McDonald's East team with Montgomery in Atlanta and yelled "Big Blue Nation" at Montgomery.
"He hasn't really told anybody or made his decision yet," Quickly told the Courier-Journal of Montgomery. "Just trying to wait for him to commit."
When Quickley passed Montgomery the ball for an assist during practice, he told him, "We could have a lot of that at Kentucky."
In December 2016, the pair squared off in the Chick-fil-A Classic Championship. Wheeler ended up topping Quickley's John Carroll (MD) squad behind 20 points from Montgomery.
2016 Chick-fil-A Classic: John Carroll (MD) vs. No. 23 Wheeler (GA)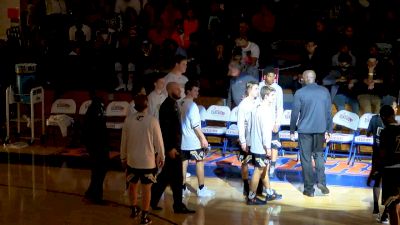 Unlock this video, live events, and more with a subscription!
Get Started
Already a subscriber? Log In
Montgomery plans to take official visits to Duke, North Carolina, and Kentucky and is also mulling Vanderbilt, Georgetown, Georgia and Wake Forest for possible visits.
Asked if Vanderbilt commit Darius Garland was in his ear on the East team, Montgomery said, "Yes, all these guys are trying to recruit me. But we're just out here having fun."
He added: "They always text me and hit me up about coming to their schools. I knew when I came up here there was going to be a lot of that."
Vandy commit Simi Shittu is also in Atlanta but is injured and not playing, while uncommitted guard Romeo Langford is considering Vanderbilt, Indiana, and Kansas.
Montgomery has also met with new Georgia coach Tom Crean, who would love to add Montgomery as a building block going forward.
"Yes, they are [in consideration] because they're the hometown team," he said. "Me and Tom Crean have a good relationship, and that's the reason why I have them in mind."
Asked what Georgia's pitch was to him, Montgomery said, "I could come in and he could build the program around me and I could be that versatile four that he wants."
As for whether any school is working the hardest, Montgomery said, "Not really. I'm just trying to figure it out right now."
---
Adam Zagoria is a Basketball Insider who runs ZAGSBLOG.com and contributes to The New York Times. Follow Adam on Twitter.