Create a free account to unlock this article!
Get Started
Already a subscriber? Log In
Tre Jones already has his first assist as Duke's future point guard.
Make it two assists.
And major ones at that.
Last fall after meeting with Duke coach Mike Krzyzewski and after Cam Reddish had also committed to the Blue Devils, Jones set up a text chain with R.J. Barrett and Zion Williamson. Now all four are part of a historic recruiting class ranked No. 1 by all the recruiting services—and they credit Jones' group text with getting it started.
2017 Breakdown Tip Off Classic: Apple Valley (MN) vs. Minneapolis North (MN)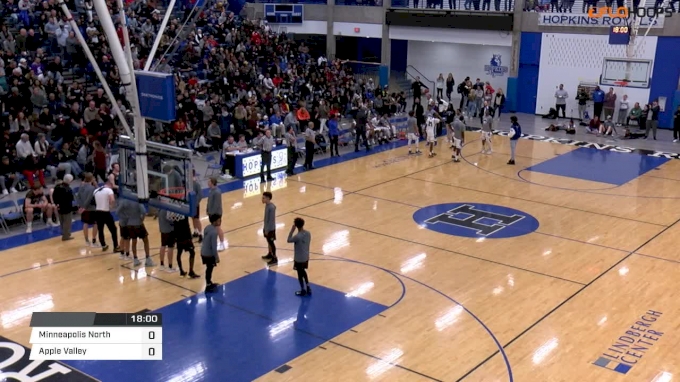 Unlock this video, live events, and more with a subscription!
Get Started
Already a subscriber? Log In
"Right, I started that," Jones said Tuesday before he plays in the McDonald's All-American Game on Wednesday in Atlanta. "I made that in October. When coach came in and had an in-home visit with me, he told me who he wanted for our class and it was us four who he mainly said. I remembered that and I just talked with them and I was able to make the group chat, and we started to build the bond."
Williamson, who was the last of the group to pick Duke in January, credits Jones with the key assists.
"I'm going to give a big shout out to Tre Jones for this," said Williamson, who won the McDonald's All-American dunk contest on Monday night. "After he and Cam committed, those two made a group message with me and R.J. because Coach K told us we were the four he was going after and Tre and Cam made the group message and we built a friendship."
The four future Blue Devils said they didn't talk about recruiting much during their discussions. Instead, they talked about other aspects of life.
"It wasn't even talking about Duke," Williamson said. "It was about getting to know each other and how we could help each other and stuff like that. And then R.J. committed [in November] and then all three of them started talking to me and what we could do on the next level and I trust them and so I decided to join them and trust coach's word."
2016 Chick-fil-A Classic: Spartanburg Day (SC) vs. Gray Collegiate (SC)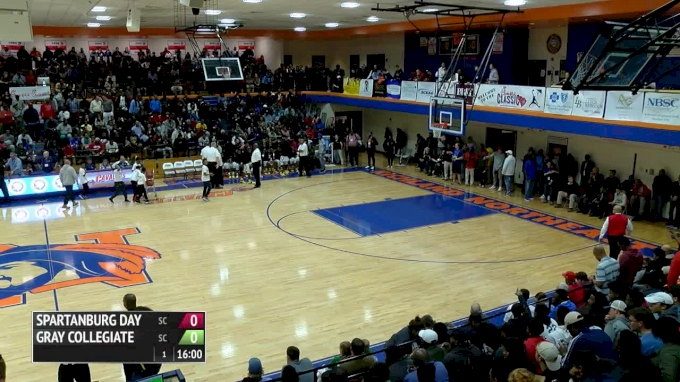 Unlock this video, live events, and more with a subscription!
Get Started
Already a subscriber? Log In
The quartet remains in touch on text message and is working on a nickname for itself.
Williamson said he likes, "The Four Pillars. We all just want to win. We're all pillars on the court."
Dwayne Washington, Barrett's AAU coach with UPlay Canada, says the Duke quartet is so talented, it can be the Golden State Warriors of college basketball. Barrett, Reddish, and Williamson are the top three projected picks in the 2019 NBA Draft, per ESPN.com.
"If it can work for the Golden State Warriors, they have four studs, I don't know why it can't work for one of the best coaches in the history of basketball at Duke with guys who are wide-eyed and willing to work," Washington said in January on The 4 Quarters Podcast.
2018 Spalding Hoophall Classic: Montverde Academy (FL) vs. Simeon (IL)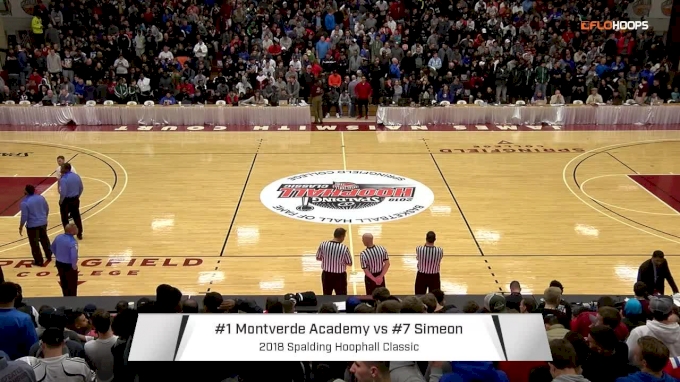 Unlock this video, live events, and more with a subscription!
Get Started
Already a subscriber? Log In
Williamson agreed that the four players should be able to coexist because they are multi-positional players.
"I think that's what makes us unique," he said. "We're all very unique players and we're all very unselfish and we all want to win so we feel with those combinations we can go far."
Asked what his role will be, Williamson said: "[Coach K] told me he'll use me as an all-around player, like how he used LeBron with Team USA. If he needs me to bring it up the court sometimes I will. If he needs me to post up a smaller player, I will. If I need to come off a screen and shoot a couple jumpers, I will, It's just whatever he needs me to do, I'll be able to do it."
Krzyzewski's experience winning five NCAA titles and three Olympic gold medals also helped persuade the guys to join forces.
"I just trust in Coach K. He's done this before with the USA team with a lot of talent," Williamson said. "And just playing with Cam and R.J. would make us better basketball players."
And they have Jones' text chain to thank for it all.
---
Adam Zagoria is a basketball insider who runs ZAGSBLOG.com and contributes to The New York Times. Follow Adam on Twitter.