Bol Bol and Louis King both signed with Oregon last fall.
Both are projected lottery picks in the 2019 NBA Draft.
Both were chosen for Wednesday night's McDonald's All-American Game in Atlanta.
And both will miss the prestigious high school all-star event because of injuries.
"It frustrating I can't play," the 6-foot-9 King said Tuesday. "Seeing them go up and down the court, just going against each other, it's sad."
Said Bol: "I won't be playing. It's disappointing because I wanted to play. I strained my Achilles a couple of weeks ago."
Oregon commits Bol Bol and Louis King are both here at @McDAAG but both sat out yesterday's practice with injuries. https://t.co/y94agotsRz

— Adam Zagoria (@AdamZagoria) March 27, 2018
The absence of both players from the practices and scrimmages meant that the more than 50 NBA personnel in attendance couldn't scout either guy. Bol, the son of former NBA player Manute Bol, is currently projected as the No. 9 pick in the 2019 NBA Draft, per ESPN.com, while King is at No. 10.
A standout at Jersey City (NJ) Hudson Catholic, King said he tore his MCL in a January game against Hoboken when: "I went up for a dunk and came down awkwardly and the guy was under me and I didn't have the space to land so it just popped." His mother, Altivea Gray, said he has a torn meniscus.
King then proceeded to miss Hudson Catholic's title run in the Hudson County Tournament. One of the favorites for the prestigious New Jersey Tournament of Champions title, Hudson Catholic was upset by Syracuse-bound guard Jalen Carey and Immaculate Conception in the North Non-Public B state tournament. Roselle Catholic, led by LSU-bound big man and McDonald's All-American Naz Reid, went on to win the TOC title.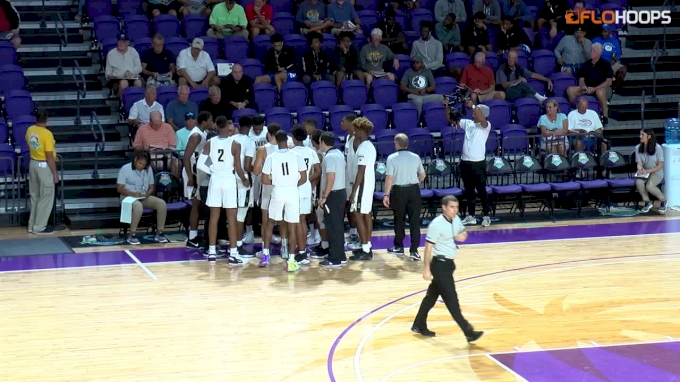 Unlock this video, live events, and more with a subscription!
Get Started
Already a subscriber? Log In
Louis King scores 30 points vs. Webster Groves (MO) in the 2017 City of Palms Classic.
"Everything is done for a reason, so I'll come back stronger," King said.
King has already had surgery and said he looks forward to more treatment when he arrives at Oregon.
"Yes, they said that when I get to Oregon they will have treatment and therapy," he said.
The 7-foot-2 Bol, meantime, said he's "cleared to play" beginning Thursday when his Findlay Prep (NV) team plays in the GEICO High School Nationals at Christ the King High School in Queens, NY.
"If I can run at 100 percent by whenever we practice, then yeah," he said of playing.
It will be a tough week if he misses both events.
"They're both really important but it's not really up to me, it's up to the doctor," he said. "I still believe we have a really good chance of winning either way."
Looking ahead to next season, King thinks Oregon can get back to being a national force. The Ducks made the Final Four in 2017.
"They run a five-out offense, so me and Bol and Will [Richardson] and Miles [Norris] on the perimeter, it's hard to guard," King said.
They are not done recruiting, either.
Bol said they're in a group text with Brandon Williams, the former Arizona commit who had a home visit with Oregon this week.
"Our group chat right now is me, Louis and Brandon Williams because we're trying to get him to come to Oregon also," Bol said.
"I think he will come."
And if he does?
"I think we can be really good," Bol said. "Hopefully, we can win it all."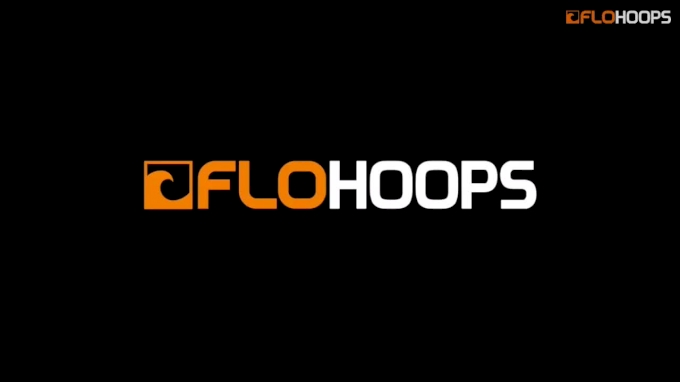 Unlock this video, live events, and more with a subscription!
Get Started
Already a subscriber? Log In
Brandon Williams drops 32 points at the 2017 Les Schwab Invitational.
---
Adam Zagoria is a Basketball Insider who runs ZAGSBLOG.com and contributes to The New York Times. Follow Adam on Twitter.