Duke, UNC, Kentucky Expected To Visit 2019 Flo40 No. 5 Matthew Hurt
Duke, UNC, Kentucky Expected To Visit 2019 Flo40 No. 5 Matthew Hurt
2019 Flo40 No. 5 Matthew Hurt will be welcoming the best of the best in college basketball to his hometown of Rochester, MN, this April.
Apr 1, 2018
by Adam Zagoria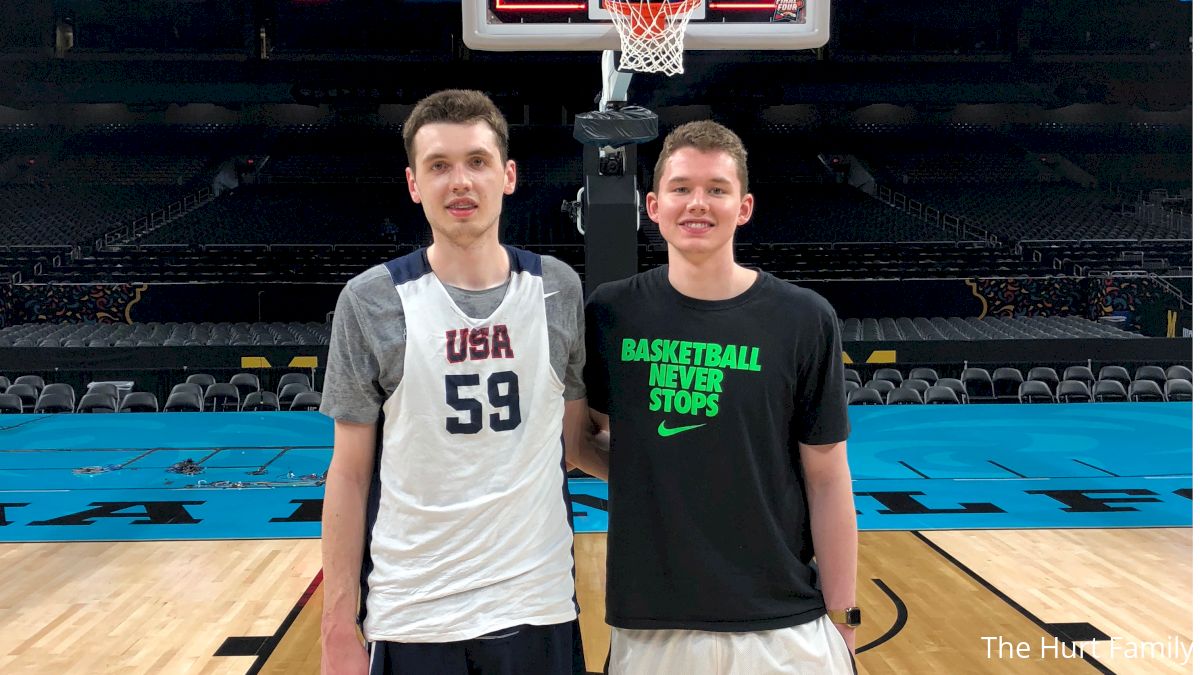 SAN ANTONIO — Fresh off his experience here at the Next Generation Sunday Program at the Final Four, Matthew Hurt will host some big-time coaches in the coming days.
Duke coach Mike Krzyzewski is expected to visit the 6-foot-9, 215-pound class of 2019 forward in his hometown of Rochester, MN, on Thursday, with North Carolina's Roy Williams due in next Sunday.
"Coach K's coming out on Thursday, Coach Williams from North Carolina is coming on Sunday," said Richard Hurt, the player's father. "So they can start going back out on Thursday at noon."
A few hours after @NovaMBB beat @KUHoops the Next Generation of American stars played at the Alamodome thanks to the NCAA and @usabasketball pic.twitter.com/T8dv7jiPN7

— Adam Zagoria (@AdamZagoria) April 1, 2018
Kansas and Kentucky are among the other schools involved for the Rochester (MN) John Marshall junior, who is the fifth-ranked prospect on the 2019 Flo40.
"Coach [Bill] Self obviously has got a little going on," Hurt joked, referring to Kansas' run to the Final Four, which ended in a loss to Villanova on Saturday night. "But I will say this. Out of the blue, he called me [Friday] morning just to check in. I'm like, 'Coach, I appreciate you checking in but don't you have something better to do?'"
Kentucky may also visit soon.
"[Assistant coach Joel Justus] and [head coach John Calipari] have talked about maybe the following week about coming out," Richard Hurt said.
In December, Matthew Hurt listed Duke, North Carolina, Kentucky, Kansas, UCLA, Minnesota, and Indiana as the seven programs working the hardest in his recruitment.
He broke down all seven then for ZAGSBLOG:
Duke: "[Their message is] that I can fit in with their play style because they think it's really tough to have a tall guy like me that can shoot from deep. [Coach K] said he can't really compare me with anybody on their team right now. They're great players, most of them are going to be lottery picks, so it just felt good when he said that."
North Carolina: "Kind of like the same thing, that I could fit in really well. I would have the freedom to play. Roy Williams compared me to Luke May on their team this year, who does a little bit of everything. They really want me to rebound and push it up the floor, so that's good."
Kentucky: "Their message is, they say that they produce really good one-and-done players and that's what I'm going to try to do. I'm just trying to take it one day at a time right now."
Minnesota: "Just like North Carolina, I would have the freedom to do a little bit of everything, so it feels good when a coach says that. They just want me to play loose and play free, so that's good."
Kansas: "They had a really good 2018 recruiting class and they think I can fit in really well with their 2018 class, so a little bit of everything."
UCLA: "I have a friend committed there already, [2019 guard] Grant Sherfield, and he's been texting me a little bit. And their message just in general is just come, make a legacy there and just try to win a national championship."
Indiana: "They're not trying to put any pressure on me but they would expect a lot from me first year. It's pretty cool seeing these coaches on TV and seeing them in person, too. But just, in general, try to be a playmaker and a scorer at the same time."
2017 Breakdown Classic: John Marshall (MN) vs. Lakeville South (MN)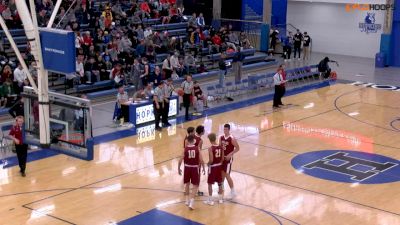 Unlock this video, live events, and more with a subscription!
Get Started
Already a subscriber? Log In
---
Adam Zagoria is a basketball insider who runs ZAGSBLOG.com and contributes to The New York Times. Follow Adam on Twitter.