2019 Flo40 Big Man Will Baker Focusing On Seven Schools
2019 Flo40 Big Man Will Baker Focusing On Seven Schools
Westlake (TX) big man Will Baker played in the USA Basketball Next Generation Game and discussed recruiting with expert Adam Zagoria.
Apr 4, 2018
by Adam Zagoria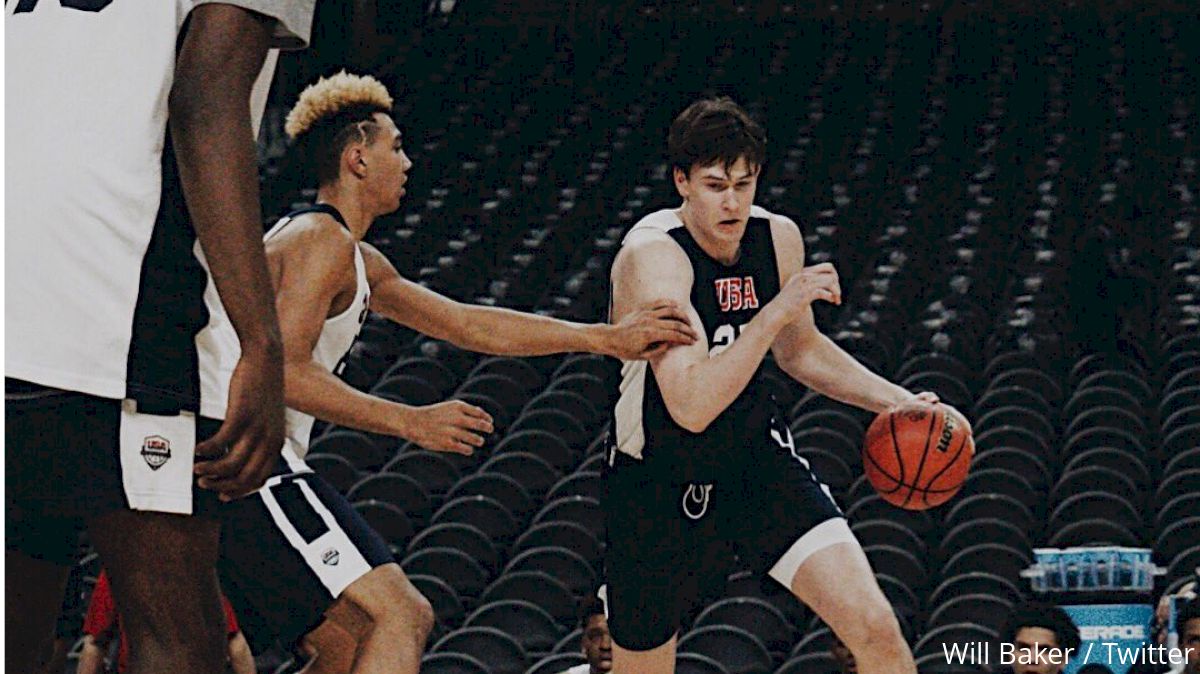 SAN ANTONIO — There were no college or NBA scouts at the Next Generation Sunday Program at the Final Four, but if there had been, they would have been impressed by Will Baker.
The 6-foot-10, 225-pound five-star big man from Austin (Texas) Westlake ran the floor well and threw down a couple of highlight-reel dunks during the scrimmages on Saturday at the George Gervin Academy. After watching the national semifinals on Saturday night, he and the other 20 players scrimmaged on the Alamodome floor on Sunday morning.
"It was really awesome, just seeing the facilities," Baker said. "And I learned a lot from the coaches. I got better playing against the competition. It's just really motivating to come out of that and just working towards something like that. And being able to go to the Final Four."
Pretty sweet dunk here by 2019 Will Baker from @usabasketball today. pic.twitter.com/faxcMDbxar

— Adam Zagoria (@AdamZagoria) March 31, 2018
As far as recruiting, Baker said several schools are standing out and he broke them down for FloHoops.
"The schools that are recruiting me the hardest are probably Texas, Texas A&M, UCLA, North Carolina, Kansas, Stanford, and Baylor," he said.
North Carolina: "[Roy Williams and the staff] came down to watch me work out and they just let me know again that they really like me and they think I'm going to be a fit if I come there."
Texas: "Mo Bamba came out of their program and Jarrett Allen. I got to talk to coach (Shaka) Smart a little bit a while back and we talked a little bit about Jarrett Allen and what his goals were coming into college and what he wanted to accomplish after, whether he wanted to go tot he draft after one year. And Coach Smart told me that he just wanted to improve as much as possible and have the best freshman year at Texas and we talked about that. And just how if the opportunity to go into the draft would be possible then I would take it but just to focus and stay in the moment and just work every day and focus on the closer things and not the long goals because if you achieve the shorter, more achievable in-the-moment things then you'll definitely get there."
Texas A&M: "I talk to coach (Billy) Kennedy a lot. I really like him a lot. Coach Amir (Abdur-Rahim) and coach Darby (Rich), they're really great men so I like them a lot, too."
UCLA: "They have a really good film program. I like coach (Steve) Alford and coach (Duane) Broussard. I have a good relationship with them and they text me every week so that's good."
Kansas: "I haven't talked to coach (Bill) Self a lot but one of their assistants came in and watched me. I got to talk to him and learn about their program and just the environment at Kansas seems really cool, just the fan base and all that."
Stanford: "Coach (Jerod) Haase came in a while back and we talked to him, my family. We talked to them after school one day last week. Just the academics is really important to me as well. Most every guy graduates from Stanford that goes to play basketball except for one."
Baylor: "I like coach (Scott) Drew. I haven't talked to him in a while, but I really like them a lot, too."
Wherever he goes, Baker can be a force.
"I think I can play the four in college," he said. "I play the five right now, but I can stretch the floor. I can dribble the ball down if necessary. I can pass really well and provide other opportunities for my teammates. I think I can post up and also shoot the 3."
Baker, who runs with Basketball University on the Adidas AAU circuit, has no plans to cut his list at the moment.
"Honestly, not right now," he said. "I don't have any plans right now but we'll just see how it plays out and I'll make my decisions as needed."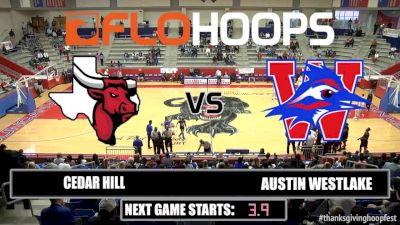 Unlock this video, live events, and more with a subscription!
Get Started
Already a subscriber? Log In
---
Adam Zagoria is a basketball insider who runs ZAGSBLOG.com and contributes to The New York Times. Follow Adam on Twitter.