James Wiseman Compares Memphis, Kentucky; Makes Room For Others
James Wiseman Compares Memphis, Kentucky; Makes Room For Others
2019 No. 2 James Wiseman compares recruiting strategies of Memphis and Kentucky, says there is room for more.
Apr 28, 2018
by Adam Zagoria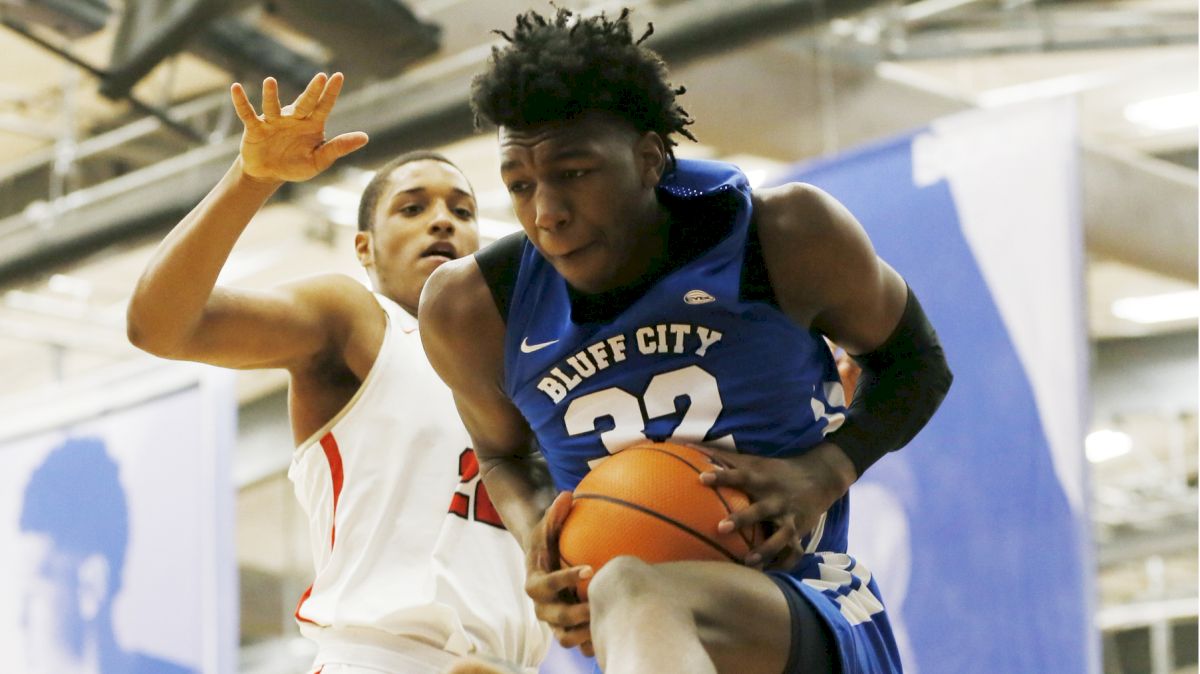 INDIANAPOLIS - On Saturday morning, James Wiseman played on a court here at the Nike EYBL Session II that had two huge banners depicting former Kentucky and current New Orleans Pelicans star Anthony Davis.
After a 77-72 loss to Kofi Cockburn and the NY Rens, Wiseman went into detail discussing the recruiting approaches of his two main suitors -- Kentucky and Memphis -- while saying that other schools still have a shot at landing him.
"[Kentucky] has such a great tradition so that would be great if I was able to be a part of their program, but really I don't know yet," the 7-foot Wiseman said.
Under the basket where Wiseman had an emphatic dunk late in the game sat Kentucky's Kenny Payne and Tony Barbee and Memphis' Penny Hardaway. Kansas assistant Kurtis Townsend was also on hand.
Kentucky already has a commitment from Wiseman's teammate, 6-8 small forward DJ Jeffries of Olive Branch (MS) High, and Wiseman said he's noticed the Wildcats have become even more aggressive recruiting him since Hardaway got the Memphis job.
"Yessir, Coach Cal texts me every day so it's crazy," he said.
Asked what head coach John Calipari's message has been, Wiseman said, "Basically, he wants me to come to their program and he could develop me into a good player, so a lot of stuff. It's a lot of stuff."
Calipari is pitching the history of great big men from Kentucky, including Davis, DeMarcus Cousins and Karl-Anthony Towns.
"The great players that came through there, like DeMarcus Cousins and John Wall and Anthony Davis and stuff like that," Wiseman said.
As for Memphis, Hardaway was Wiseman's coach at Memphis East prior to taking the Memphis job.
So what was his advice then?
"Basically, he was telling me to just trust the process so I just keep working," he said.
Now that Hardaway has also hired former NBA player Mike Miller to his staff, Wiseman feels they have NBA connections as well.
"He been in the NBA so he know the experience if I go there, but I don't know yet, it would be great for me," Wiseman said of Miller.
Hardaway has yet to coach a college game, but Wiseman believes in him as a coach.
"He's a great mentor because he gave me a lot of advice," he said. "He taught me how to defend the pick-and-roll and how to be a rim protector."
Despite never coaching in college, Hardaway has been on record saying he would be the best guy to coach one-and-done's in college.
Calipari, meantime, has helped 42 players get selected in the NBA Draft during his college coaching career, including 31 over his first eight seasons at Kentucky.
Asked who has the better resume, Wiseman smartly said, "I don't know, that's a hard question."
Aside from the appeal of Hardaway, Wiseman said he also likes the "environment" at Memphis "and how people treat me up there, like when I went to go visit. Same as when I was at Kentucky."
Jeffries, meantime, has been in his ear about Kentucky since committing in March.
"He been saying #BBN and stuff like that," Wiseman said. "If I post a picture on Instagram, it's been crazy."
As for a timetable, Wiseman hopes to decide "by sometime in 3-4 months. Me and my mom still talking about it."
Asked if he'll definitely sign early in November, he said, "I don't know."
Does anyone besides Kentucky or Memphis have a chance?
"Yeah, it's a lot of schools, Kansas, North Carolina, Vanderbilt, so it's a lot of schools," he said, adding that he'd like to visit Kansas and UNC.
Told that no one believes he will go somewhere other than Kentucky or Memphis, he said, "Nobody probably don't believe that, but it's true."
Vernon Carey, the 6-9 big man from Nike Team Florida, said here that he could see himself in the same frontcourt as Wiseman, which would probably mean at Kentucky since that is the main school recruiting both players. Carey also has Michigan State, Duke and Miami, among others.
"We would be a dominant force because both of us are very skilled and versatile," he said. "Yeah, that would be great."
Wiseman said he'd also like to play with Ashton Hagans, who has committed to Kentucky and may reclass to 2019 from 2018, and Tyrese Maxey, the Class of 2019 point guard who is being heavily courted by Kentucky, among others.
"I'd say Tyrese Maxey," he said of players he'd like to play with, "and I'd say Ashton Hagans."
---
Adam Zagoria is a Basketball Insider who runs ZAGSBLOG.com and contributes to The New York Times. Follow Adam on Twitter