Nike, Adidas Teams Join Forces For Kentucky-Style Combine
Nike, Adidas Teams Join Forces For Kentucky-Style Combine
In the age of the Sneaker Wars, one Nike- and one adidas-sponsored team are pairing up for a Kentucky-style combine.
Jun 25, 2018
by Adam Zagoria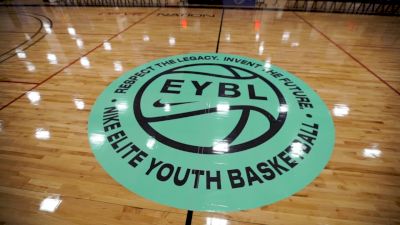 In a day and age when the Sneaker Wars are still going strong in grassroots — and professional — basketball, one Nike-sponsored team and one adidas-sponsored team will once again came together for the betterment of all the kids involved.
The Nike-sponsored PSA Cardinals and the Adidas-sponsored NY Jayhawks will run a Kentucky-style combine for about 65 players that should attract upwards of 60 Division I programs at the Westtown School in West Chester, PA, on July 22. This is the second straight year those two teams will join forces for the event.
"Because of the two programs, we're able to touch on all the major conferences, from the Big Ten, SEC, ACC, Ivy League, Patriot League, Horizon, so we have schools that are signed on to participate from all of these different conferences," PSA Cardinals director Terrance "Munch" Williams said. "Because of Cole Anthony and a couple other guys, the Dukes, the Kentuckys, the Carolinas, the Oregons, the Villanovas, all of those guys are scheduled to be in the building and not just the assistants. The biggest thing is the head coaches are signed on to be there."
Anthony, the 6-foot-3 point guard from Archbishop Molloy and the PSA Cardinals, recently led Team USA to the gold medal at the FIBA U18 Americas Championship in St. Catharines, Ontario. He is being recruited at the highest levels, including by Villanova, Duke, Kentucky, Oregon, and North Carolina. He'll star later this summer at Peach Jam, which you can watch live on FloHoops.
"Me personally, I'm wide open in my recruitment," said Anthony, who leads the EYBL in scoring at 25.6 points per game to go along with 7.2 rebounds and 3.6 assists. "I would just love to see as many college coaches as I can."
Kentucky coach John Calipari pioneered the idea of holding a team-specific combine for his players, and that event now regularly attracts executives and scouts from all 30 NBA teams.
The Cardinals and the Jayhawks have both produced a number of NBA players in recent years — Mohamed Bamba, Omari Spellman, Hamidou Diallo, Cheick Diallo, Thomas Bryant, and Chris McCullough — and Williams now applies Calipari's approach to the AAU and high school levels.
"It's the second year with Munch, so we wanted to attack it again and give the kids another opportunity," said Jayhawks director Jay David.
Along with Anthony, the Cardinals feature several other top prospects, including Maxwell Lorca '19, Ismael Massoud '19, James Bouknight '19, Tyson Etienne, Joe Toussaint '19 Richard Springs '20, Adrian 'A.J.' Griffin '21, and Franck Kepnang '21.
The Jayhawks include Chris Ledlum '19, Charles Pride '19, Ador Athuai '19, Luke Sutherland '19, Bryce Waterman '19, Zed Key '20, Andre Curbelo '20, Mouhamed Sidibe '21, Travis Gray '21, and Manissa Biyengui '21.
The two teams have produced a slew of college players in recent years, and credit the combine with contributing. Last year, the Cardinals sent 11 players to college, and the Jayhawks 15.
"Danny Hurley (UConn), Chris Mullin (St. John's), and Kevin Willard (Seton Hall) are all coming," Williams said. "This is the one time that we can literally point to a coach and say, 'Hey, that coach is here just for you,' as opposed to when they're on different circuits or different off-brand tournaments throughout the course of the year.
"So this is something we take holistically very, very seriously in the recruiting process. At times it could be a make-or-break for a school getting a visit or a school continuing to recruit a guy; this is one of the keys to a school recruiting a guy in our program. I know we're expecting a ton of head coaches along with assistant coaches that are going to be there that day."
---
Adam Zagoria is a Basketball Insider who runs ZAGSBLOG.com and contributes to The New York Times. Follow Adam on Twitter.