Kobe, LeBron, & Trae Young: The Top 11 AAU Teams Of All-Time Were Lit
Kobe, LeBron, & Trae Young: The Top 11 AAU Teams Of All-Time Were Lit
The history of the AAU is littered with all-time greats, including Kobe Bryant, LeBron James, and a trio of hall of famers.
Jun 28, 2018
by Brian Towey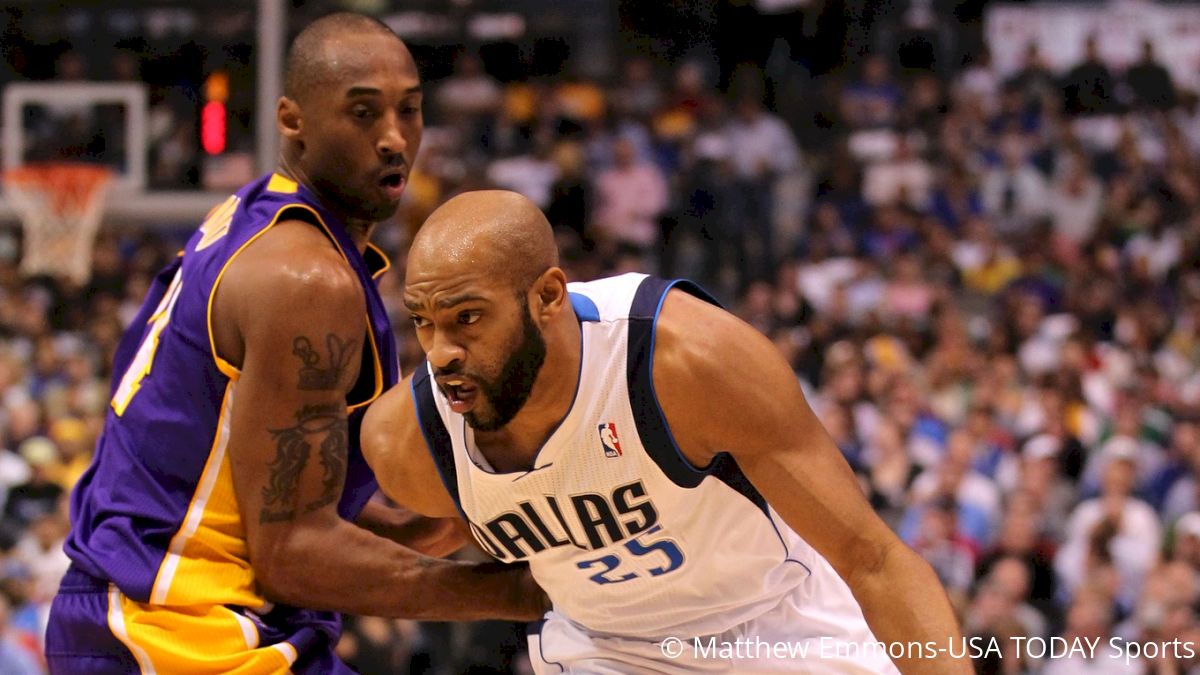 The litany of great AAU basketball teams of the modern era (from the 1980s and on) chronicles the Las Vegas Big Time Tournament champions, summer staples like the Peach Jam to the modern-day EYBL, Under Armour, and Adidas playing circuits, as well as the AAU National Championships.
Speaking of AAU National Championships, they air LIVE on FloHoops, starting July 4-8 with 13U in Greensboro, North Carolina, with the real brunt of the action coming from Orlando, Florida with the 15U-19U Championships July 7-11 and the Super Showcase events (8th Grade and 15U-19U) taking place July 11-15. FloHoops will wrap up LIVE basketball in Orlando July 15-19 with 14U.
But to find the truly greatest traveling team ever, we've got to go further back.
The 1959 New York Gems are that team. The New York City-based club featured three future Naismith Hall of Famers: Connie Hawkins, Roger Brown, and Larry Brown.
"(Teams of the modern era) pale in comparison to that team," said New York City-based talent scout Tom Konchalski of the High School Basketball Insider scouting newsletter, who has evaluated players since the late 1960s. "If you pooled the resources of all of these teams, they wouldn't be able to afford them."
The "modern era" likely begins in the 1990s. That's when events started like the Peach Jam (1996), ABCD Camp (1992), and Big Time in Las Vegas (1995).
Here's a ranking of some of the all-time greats, dating from the 1980's and on.
1. Patterson New Jersey AAU team (1994)
This forerunner to the Playaz Club was a doozy. Kobe Bryant, Vince Carter, Tim Thomas, Rip Hamilton, and Kevin Freeman composed this star-lit group.
"A lot of people consider this to be the best team ever," said talent evaluator Van Coleman of the Basketball Channel and the former publisher of Future Stars magazine (1981-2009).
2. Riverside Church (1996)
The Big Apple-based "Church," with Elton Brand, Ron Artest, and Erick Barkley (St. John's) at the point, went 88-1 and won the first Peach Jam. Lamar Odom also played with the 1994 edition before moving over to the Long Island/New York Panthers.
3. So-Cal All-Stars (2005-2006)
Kevin Love, Brandon Jennings, Chase Budinger were future pros. Six-foot-ten Renardo Sidney (Mississippi State), lefty shooter Taylor King (Duke, Villanova), Malik Story and Daniel Hackett (USC) rounded out this group, which beat Derrick Rose's Meanstreets team for the Las Vegas Big Time title.
"They only lost twice in two years," Coleman said. "Both times they didn't have Kevin Love. They had a good point guard, they had two bigs who played together and they had wings who could score. They were the most sound team."
4. Spiece Indy Heat (2004)
Greg Oden highlighted this group. A phenomenon and future No. 1 draft pick, at 7-0 he was big and intimidating. Mike Conley, Jr. used the AAU circuit as a springboard to an NBA career. Jeff Teague, Daequon Cook, Eric Gordon, and Josh McRoberts, also future pros, were a part of a team that won the Bob Gibbons Tournament of Champions and Reebok Big Time.
"Greg Oden is the best big man since Alonzo Mourning in high school basketball," Coleman said.
5. Atlanta Celtics (2003)
Six-ten Dwight Howard, 6-11 Randolph Morris, 6-8 Josh Smith. Some say it was the most dominating AAU front court of all time
"They have to be on this list," said Konchalski of the Celtics, who powered their way to the Adidas Big Time Title. "They had a huge front line."
6. Oakland Soldiers (2002)
When LeBron James joined this Bay Area-based juggernaut in the summer of 2001, the results were electric. James teamed with Kendrick Perkins, Leon Powe, and DeMarcus Nelson — three future pros. Cal standout Ayinde Ubaka also manned the backcourt.
7. D.C. Assault (1998)
Now known at D.C. Premier, the lineup of Dermarr Johnson (Cincinnati), Keith Bogans (Kentucky), Rodney White (Charlotte), and James White (Florida) were all future pros.
8. Friends of Hoop Seattle (2005)
These guys were fun to watch. Six-ten Spencer Hawes was a polished pivot in the middle, Jon Brockman an exuberant, high-flying four-man, and Martell Webster a terror on the wing. Isaiah Thomas began here (Stanford's Mitch Johnson and shooter Micah Downs) joined him in the backcourt.
"Kevin Durant played against Friends of Hoop when Friends of Hoop had Spencer Hawes and Spencer Hawes kicked Kevin Durant's ass," Coleman said. "Outscored him 28-12. Held him to 12 and five. That was the last time he's ever been dominated as a player. I think that was a turning point for him, when he realized that just athleticism and a jump shot will not beat people."
9. New York Gauchos (1988)
Another vintage New York team with future NBA'ers Kenny Anderson and Jamal Mashburn. Conrad McCrae (Syracuse) and Eric Mobley were also linchpins for the 'Cho's.
10. Boo Williams, (1988)
This was the time of 'Zo, the NBA Hall of Famer who started with the Hampton Roads, Virginia-based club, which has been a force on the circuit since its inception.
11. Mokan Elite (2016)
Michael Porter, Jr., and Trae Young, each first-round draft picks last week, made this Kansas City-based team a force. Behind these two, Mokan won the Peach Jam over Mohamed Bamba's PSA Cardinals.
"Mokan Elite could be one of the top teams of all time," Coleman said. "We'll have to wait five or six years and look back."
Don't forget to catch the 2018 AAU national championships live on FloHoops.
Honorable Mention
1) NY Gauchos (1993)
New York legends Felipe Lopez and Stephon Marbury combined forces.
2) Children's Mercy Hospital 76ers (1997)
The Rush brothers, JaRon and Kareem Rush, headlined this bumper lineup that included future pro's Corey Maggette, Korleone Young, Earl Watson, and Kris Clack.
3) Illinois Warriors (1996)
Chicago talents Bobby Simmons and Quentin Richardson played alongside Dwyane Wade before his Marquette days.
4) All-Ohio Red (2009)
Future NBA players Jared Sullinger and Adreian Payne combined with top college talents Aaron Craft (Ohio State), Jordan Sibert (Ohio State, Dayton), and Juwaan Staten (West Virginia) in one of the Midwest's most formidable teams.
5) Team Takeover (2018)
The only team to emerge undefeated in the EYBL's regular season (9-0), this team's legacy is still being written. The D.C.-based crew features guards Anthony Harris, Justin Moore, and Casey Morsell with 6-10 Armando Bacot in the middle.
---
Brian Towey is a Queens, New York-based writer covering basketball and track and field. He can be reached at bc_towey@yahoo.com and @BcTowey.