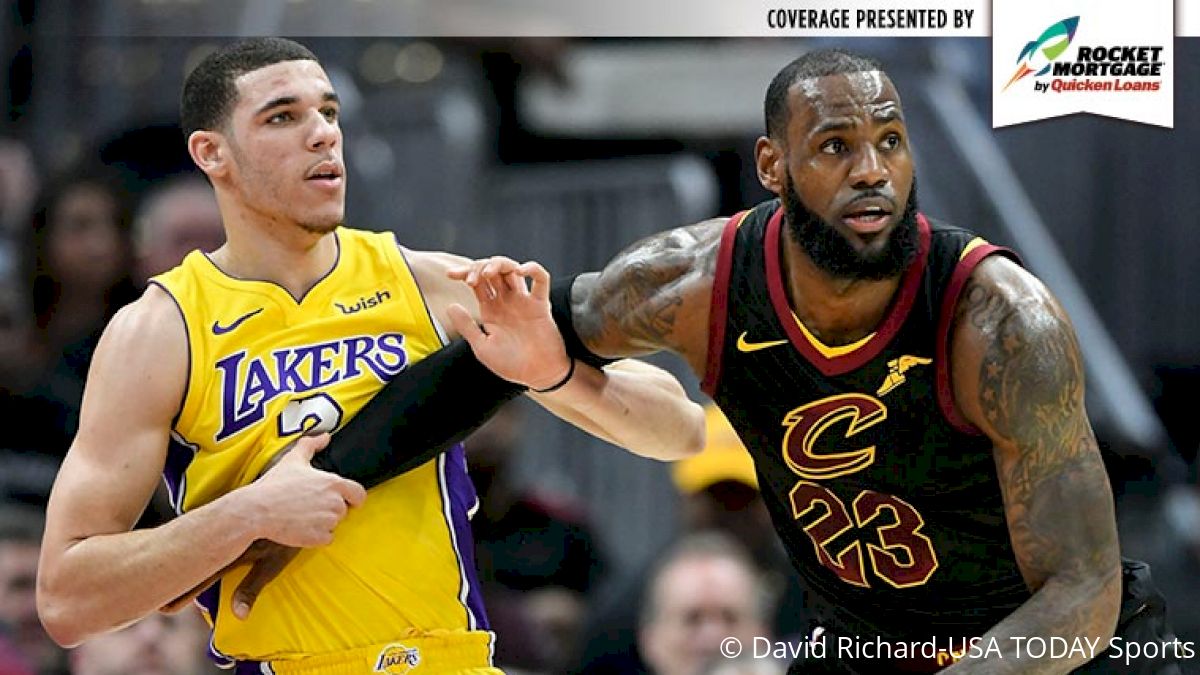 Well, that was quick.
The summer of LeBron didn't even last until the Fourth of July. My man sent out a press release last night announcing a deal with the Los Angeles Lakers for 4 years at $153 million.
Unreal.
We've been talking about LeBron to L.A. for months now, but it still doesn't seem real.
LeBron James is a Los Angeles Laker. Let that sink in.
Now, what was supposed to be an exciting, never-ending, rumor-filled, which private school are the James' touring today summer is thankfully in the books, I know a few things.
Confidence Picks presented by Rocket Mortgage by Quicken Loans
LeBron James is a damn genius.
LeBron making the Cavs trade for Clarkson and Nance to get their contracts out of LA is an all-time chess move

— Rob Perez (@World_Wide_Wob) July 2, 2018
These insane stats will continue to come out of the woodwork this summer, fall, winter and into next spring and will blow my mind each and every time.
There is no chance that Kobe Bryant will stay this happy during LeBron's tenure in Los Angeles.
The 2018-2019 Los Angeles Lakers are going to be pretty good.
The 2019-2020 Los Angeles Lakers are going to be really good.
Kawhi Leonard will soon be a Los Angeles Laker... but not until next summer.

The chances the San Antonio Spurs were going to trade Kawhi to the Lakers before LeBron went there seemed slim, can you imagine the willingness to trade Kawhi to the Lakers now?

Lonzo Ball will not be a Los Angeles Laker at the start of the 2018-2019 season.

We really think that LeBron is going to go to a team with LaVar Ball on it? While moves have already been made (Lance Stephensen, JaVale McGee, Kentavious Caldwell Pope), more moves are on the horizon...
So, Lonzo or Kyle Kuzma? One of these guys will be dealt, and after that diss track as well as that father -- I'd like to think LeBron is counting down the days of Lonzo's tenure in Los Angeles.

The Los Angeles Lakers will play the Boston Celtics on Christmas Day.

LeBron has played in 15 straight Christmas Day games. Kyrie Irving is on the Celtics. C'mon, this one is too easy.

And congratulations to the Boston Celtics on making the 2019 NBA Finals.