Kentucky vs Memphis Headlines 6 Burning Recruiting Questions For August
Kentucky vs Memphis Headlines 6 Burning Recruiting Questions For August
Kentucky vs Memphis, Duke missing out, and a top point guard without a list — the recruiting questions are off the charts.
Aug 7, 2018
by Adam Zagoria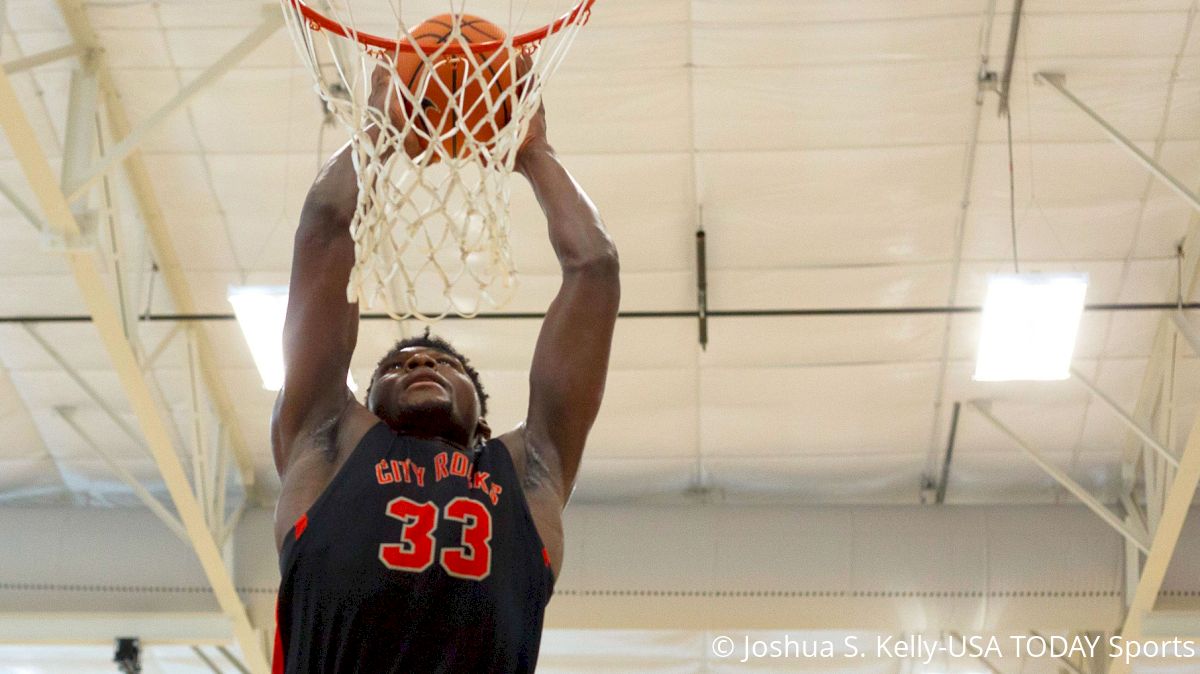 The July live period is over but recruiting continues to heat up like the weather as players in the class of 2019 cut their lists, take unofficial visits, and plan their officials.
Here are six burning questions for the first week of August:
1. Can Memphis beat out Kentucky in the James Wiseman Sweepstakes?
The 7-footer from Memphis East High School is the No. 1-ranked player in the class of 2019 and recently cut his list to eight schools: Arizona, Florida State, Kansas, Kentucky, Memphis, North Carolina, Texas, and Vanderbilt. But no one in the industry realistically thinks Wiseman will land anywhere but Kentucky or Memphis.
Memphis appears to be the next destination for class of 2019 wing D.J. Jeffries, who recently decommitted from Kentucky. If coach Penny Hardaway was able to wrest both Jeffries and Wiseman away from Big Blue Nation, it would send shockwaves through the college basketball world.
Wiseman broke down the two schools for PrepCircuit.com and has good reasons to choose both.
"Coach [John] Calipari helps a lot of NBA players that have [gone] through their program," Wiseman said. "Anthony Davis is my favorite NBA player and he went there. Then you have DeMarcus Cousins and a lot more great players who play in the league today. I think coach Calipari has great connections such as getting his players to the NBA. I have a very strong relationship with coach Calipari."
As for Memphis, he said: "First of all coach Hardaway is one of my favorite mentors and one of my favorite coaches ever. He's such a great coach and has taught me a lot when he was my high school coach. I have a feeling that if I were to go to Memphis that I would be the face of the program, but at the same time I would be able to recruit other players from this area and help make a great team."
2. Can Kentucky land three class of 2019 recruits before Duke gets one?
For the last three years, Duke has landed the No. 1-ranked recruiting class ahead of Kentucky, according to the 247Sports composite rankings. The last time Kentucky had the No. 1 class was 2015.
Last year, of course, Duke wowed the basketball world by landing R.J. Barrett, Zion Williamson, and Cam Reddish — who at one point were ranked as the top three players in the class of 2018. Duke also landed point guard Tre Jones and later added reclassified forward Joey Baker for its own "Fab Five."
As we sit here in early August 2018, though, Kentucky already has two commits in the class of 2019 in point guard Tyrese Maxey, and wing Dontaie Allen (following the Jeffries' decommitment) who is ranked No. 7 by 247Sports. The Wildcats could land a third commit as early as this week or next in Roselle (NJ) Catholic wing Kahlil Whitney, who took an official there last weekend and told ZAGSBLOG he has no other visits planned at the moment.
As usual, Duke remains involved for a slew of five-star products, including guards Cole Anthony, Nico Mannion, and Josiah James, wings like Bryan Antoine and Matthew Hurt and bigs like Isaiah Stewart, Vern Carey, and Armando Bacot. But the Blue Devils have yet to land their first commit for 2019.
3. What's going on with Cole Anthony's recruitment?
The 6-2 Anthony is the top-ranked point guard in the class of 2019 and recently made news by announcing his transfer to famed Oak Hill Academy (VA) from Archbishop Molloy (NY). Anthony has long said that he will wait until the spring of 2019 before making a college decision, so this process figures to last into April or even May.
While at the Chris Paul Elite Guard Camp, Anthony took unofficial visits to Wake Forest and North Carolina. Wake coach Danny Manning and UNC coach Roy Williams, as well as Oregon's Dana Altman, tracked Anthony throughout the July live period. He figures to take more visits as the summer progresses.
It will be interesting to see which programs involved in his recruitment take point guards in the fall. If, for example, Duke or Villanova lands a floor general in November, you can probably cross those schools off the list for Anthony. Schools that don't land a point guard in November and are still looking to hand someone the reins in April figure to be strong options for Anthony, the son of former NBA point guard and current analyst Greg Anthony.
4. Who will make Isaiah Stewart's final five?
The 6-9 big man from La Lumiere (IN) and the Albany City Rocks took an unofficial visit to Georgetown over the weekend in which coach Patrick Ewing stressed that he wanted to have the same type of bond with Stewart that former Georgetown coach John Thompson enjoyed with Ewing.
Stewart recently trimmed his list to 10 schools — Georgetown, Syracuse, Notre Dame, Villanova, Duke, Michigan State, Indiana, Texas, Louisville, and Washington — but plans on cutting that in half as early as this week.
"Yeah, I'm planning on doing that," he told ZAGSBLOG Monday. "Hopefully, soon. I just have to talk it over one more time with my family and my coach. I plan on talking (to) my family and coaches sometime this week and seeing where it goes from there."
5. Can UCLA and USC continue their early success?
At this stage of the summer, it's not Kentucky and Duke atop the 247 Composite Rankings, but rather a pair of Pac-12 schools.
USC has a four-man class ranked No. 1 that features center Onyeka Okongwu, power forward Isaiah Mobley, small forward Max Agbonkpolo, and shooting guard Drake London.
UCLA has a three-man group in small forward Jaime Jaquez, shooting guard Grant Sherfield, and shooting guard Jake Kyman.
Coach Andy Enfield's club remains in the mix for a slew of high-major prospects, most notably guards Nico Mannion and Cassius Stanley, and could add to his haul.
UCLA, meantime, hosts five-star Texas big man Will Baker on Thursday for an unofficial visit, and Steve Alford's program remains in the mix for big names like Mannion, Stanley, Josh Green, Precious Achiuwa, Matthew Hurt, and Keion Brooks, among others.
6. Will Villanova finally land some one-and-done prospects?
This is a bit of a trick question, as we won't really know the answer until the 2020 NBA Draft. Still, Villanova has won two of the last three NCAA championships without a single one-and-done player. Coach Jay Wright's program did send four players to this year's NBA Draft, but they had all been on campus for several years.
In the class of 2019, Villanova is involved for elite prospects like Anthony, Mannion, Stewart, Green, Bryan Antoine, Scottie Lewis, and others. According to at least one NBA Mock Draft for 2020, Anthony, Lewis, Antoine, and Green are all projected top-10 picks, meaning Villanova might finally change its culture by adding at least one-and-done prospect.
---
Adam Zagoria is a Basketball Insider who runs ZAGSBLOG.com and contributes to The New York Times. Follow Adam on Twitter.