Defense Attorneys In Adidas Trial Say Nike, Under Armour Paying Players Too
Defense Attorneys In Adidas Trial Say Nike, Under Armour Paying Players Too
The Adidas trial isn't just dragging big coaching names through the mud like Bill Self; it's bringing in Nike and Under Armour now, too.
Oct 19, 2018
by Adam Zagoria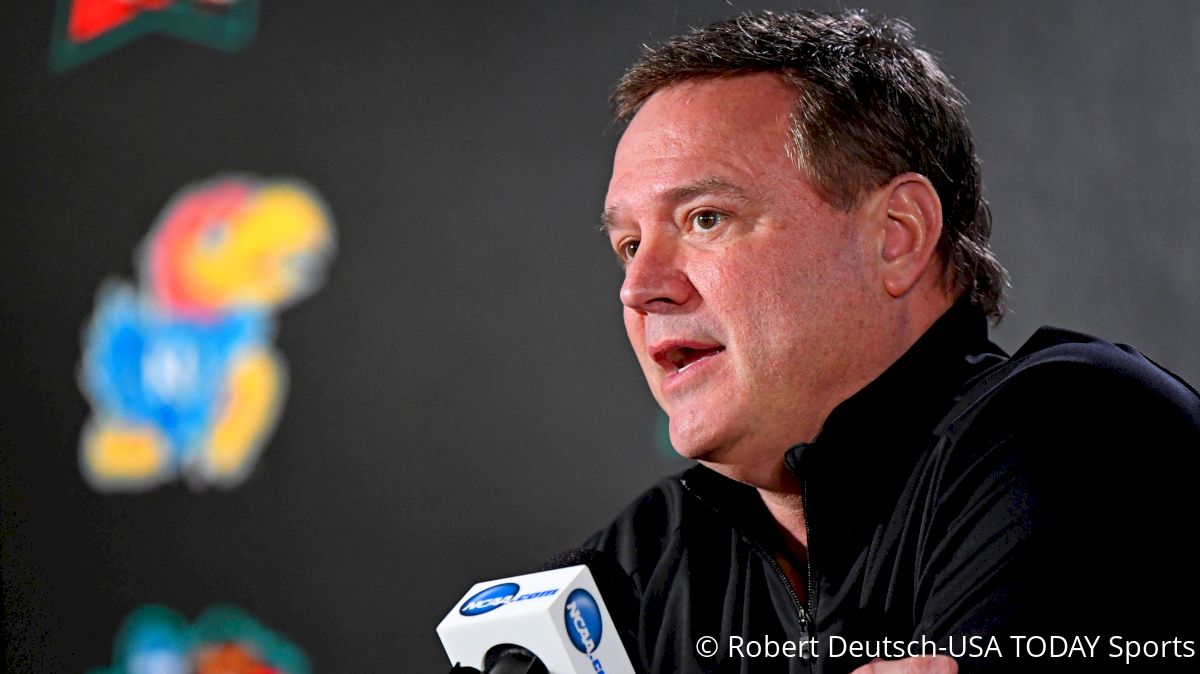 NEW YORK — The fact that much of the focus in the Adidas college basketball trial has centered on Adidas schools should come as no surprise.
Defense attorney Michael Schlachter spent part of his closing argument Thursday maintaining that Kansas coach Bill Self and former Louisville coach Rick Pitino knew about, and wanted, Adidas executive Jim Gatto to pay players — namely Silvio de Sousa and Brian Bowen — so that they would land at Adidas schools.
"When Jim understands that so many colleges and their sponsoring apparel companies are involved in providing money to families, it appears to Jim that this is something that colleges are aware of and encourage, even if only at times implicitly, although sometimes explicitly," Schachter said.
N.C. State, another of the so-called "victim universities" in the case, is also sponsored by Adidas. Earlier in the trial, former Adidas consulant T.J. Gassnola testified that he gave former N.C. State assistant coach Orlando Early $40,000 with the understanding that the money would go to Dennis Smith Sr. Dennis Smith Jr. spent one-and-a-half years at the Adidas school before signing a sneaker deal with Under Armour.
Yet it should also come as no surprise that Schachter and the other defense attorneys also maintain that the Adidas schools aren't alone in this so-called basketball "underworld."
Nike and Under Armour do the same thing, they maintain.
"And this is what Mr. Gassnola is thinking," Schachter told the jury Thursday. "This is his intent. The Nike schools do the same thing for their schools. Nike does the same thing for their schools, and if Adidas doesn't do the same, it's going to lose its sponsorships to Nike."
Gassnola testified he paid $89,000 to the family of former Kansas forward Billy Preston, and another $2,500 to de Sousa's guardian, Fenny Falmagne. He said he did not pay a separate $20,000 to Falmagne but had discussed doing so in order to get the guardian out from under a Maryland booster, who had paid $60,000 for deSousa to go to Maryland, an Under Armour school.
"[Gassnola] said that Silvio De Sousa's guardian told him that he was getting paid $60,000 a year by a booster at the University of Maryland, which was an Under Armour school," Schachter told the jury. "But, you see, Silvio De Sousa, he didn't want to go to the University of Maryland, he really wanted to go and play for the University of Kansas. So, Mr. Gassnola agreed to give this guy, Fenny, $20,000 so that Silvio De Sousa could go to the college that he really wanted to go to."
In texts between Self and Gassnola, the Naismith Hall of Fame coach is shown saying that he believes Nike schools like Duke and North Carolina operate in similar fashion — even if no evidence has yet been presented to prove that.
"That's how ur works. At UNC and Duke," Self texted Gassnola.
"Kentucky as well," Gassnola responded. "I promise you. I got this. I've never let you down except Dyondre [Deandre Ayton]. We will get it right."
Schachter later told the jury: "The argument is not that it is OK because everyone is doing it. The point is that when other colleges are also offering payments to families, it is harder to imagine why Jim would think that helping the Adidas colleges compete against the Nike and Under Armour schools, who are doing the same thing, is defrauding them. That's the point."
In regards to Nike, one Adidas source also told FloHoops.com: "They are much smarter about how they get s**t done."
Duke coach Mike Krzyzewski came out this week and said the furor over the Adidas trial was a "blip."
"I think it's minute," Coach K said. "It's a blip. It's not what's happening."
Of course, the following day, the defense in the Adidas trial attempted to introduce evidence linking Kansas assistant Kurtis Townsend to discussing with former Adidas consultant Merl Code, one of three defendants in the case, a potential payment to the family of Zion Williamson, now a freshman at Duke.
What this might mean for Williamson or Duke going forward remains to be seen, but the fact that the story has now reached Duke is not insignificant. Duke had no comment in the wake of the Williamson news.
In terms of Nike, as Dan Wetzel pointed out in a Yahoo column, the Swoosh paid Marvin Bagley's father to run his own (unsuccessful) Nike EYBL team that featured his son, Marvin Bagley III, who spent a year at Duke before becoming the No. 2 pick in the Draft.
"It was good business for Nike, it got its logo plastered on the player," Wetzel wrote. "It also allowed the shoe company to pay the Bagleys whatever it wanted through the NCAA-legal channels of an AAU team. Adidas has done the same with other players."
All of which goes to show that while Adidas and its schools have taken a hit during this three-week trial that goes to the jury on Monday, more may be coming down the road involving Nike and Under Armour.
---
Adam Zagoria is a Basketball Insider who runs ZAGSBLOG.com and contributes to The New York Times. Follow Adam on Twitter.