Winners & Losers From NCAA Early Signing Period: Arizona, Kentucky & More
Winners & Losers From NCAA Early Signing Period: Arizona, Kentucky & More
Schools formerly on the brink — like Arizona and Lousiville — are now nailing recruiting wins left and right. Kentucky? Not so much.
Nov 26, 2018
by Adam Zagoria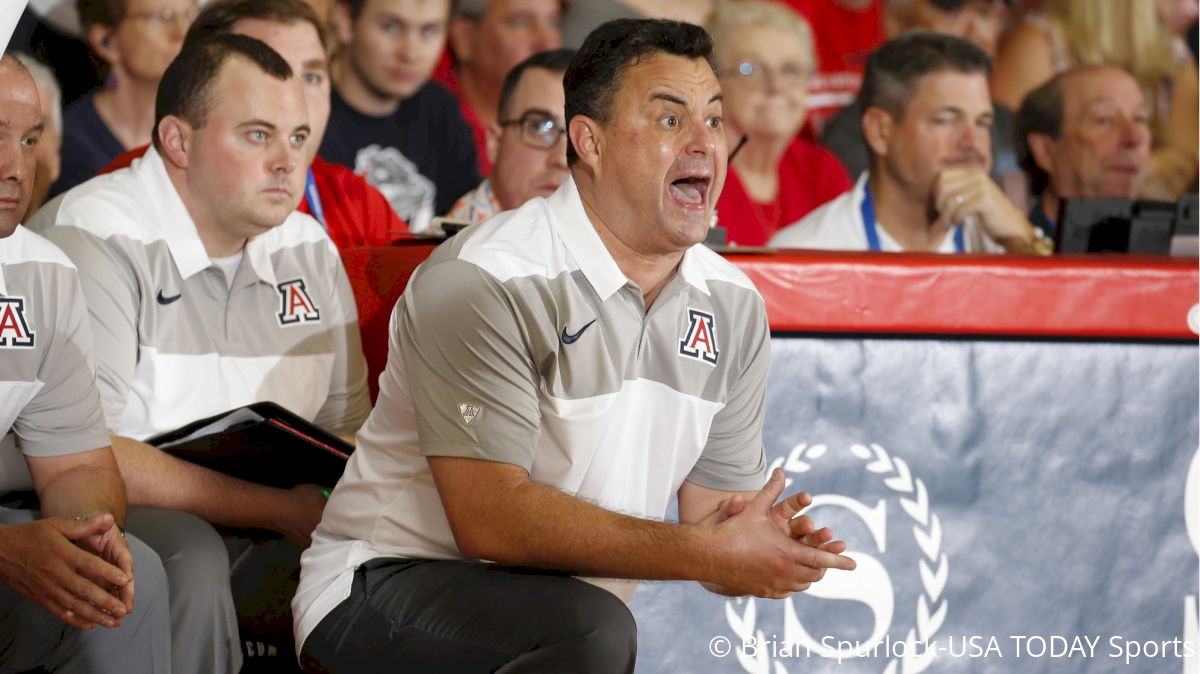 The NCAA Early Signing Period wrapped up last Wednesday (Nov. 21) so we now have some perspective to declare a few early winners and losers.
This rundown is based on who we perceived to have exceeded expectations — or failed to meet them — not just on a pure analysis of class rankings.
The Late Signing Period runs April 17-May 15, but players can commit at any time.
WINNERS
Arizona
A year ago at this time, the Wildcats were at the center of the FBI investigation into college basketball after former assistant coach Book Richardson was one of four college assistants arrested in the FBI probe. In February, Arizona was again in the middle of a storm after an ESPN report indicated head coach Sean Miller had been caught on a wiretap offering to pay Deandre Ayton $100,000 to come to Arizona. (Miller and Ayton both denied the report.)
In the wake of those reports, Arizona lost several high-profile recruits including Jahvon Quinerly and Shareef O'Neal. Brandon Williams decommitted and then opted to stick with Arizona in May.
Now more than a year removed from the FBI probe, Arizona has the No. 1 recruiting class in 2019, according to 247Sports.com. On Friday, the Wildcats got a pledge from 6-foot-11 Minnesota power forward Zeke Nnaji, who chose Arizona over Kansas, UCLA, Baylor, Purdue, and North Carolina. Their class includes two projected top-20 picks in the 2020 NBA Draft per ESPN.com in No. 9 Josh Green and No. 17 Nico Mannion. Arizona obviously has its recruiting mojo back, and once again there will be big expectations for Miller and company going into the 2019-20 season.
Louisville
Like Arizona, Louisville was caught up in the FBI probe and the Brian Bowen situation cost athletic director Tom Jurich and head coach Rick Pitino their jobs. Enter Chris Mack as the new coach last spring.
One recruiting cycle into Mack's tenure, Louisville has the No. 1 recruiting class in the ACC and the No. 5 class nationally, per 247. Entering next season, Mack will have six players of his own in center Aidan Igiehon (who has drawn comparisons to a young Amar'e Stoudemire or Dwight Howard), small forward Samuell Williamson, combo guard David Johnson, shooting guard Josh Nickelberry, and power forwards Jaelyn Withers and Quinn Slazinski. Given Mack's history as a top-notch coach, don't be surprised if he has Louisville back in the top 25 in short order.
Memphis
Penny Hardaway now has the No. 12-ranked recruiting class in 2019, but you could argue there was no bigger winner in the early period. Hardaway and the Tigers announced themselves as a power to be reckoned with when Memphis resident James Wiseman chose them over Kentucky, Kansas, Vanderbilt, and Florida State last week. The 7-foot left-hander has been compared to a young Chris Bosh and is the projected No. 1 Draft pick in 2020. He joins former Team Penny teammates Malcolm Dandridge and D.J. Jeffries (a onetime Kentucky commit) in Penny's first recruiting class. Memphis remains in the mix for uncommitted forward Trendon Watford, who will sign in the spring. Big things will be expected from that group.
Villanova
After winning two of the last three NCAA championships, it's really starting to pay off for Jay Wright on the recruiting trail. The Wildcats' four-man class is ranked No. 1 in the Big East and No. 3 nationally, per 247. In shooting guards Bryan Antoine and Justin Moore and power forwards Jeremiah Robinson-Earl and Eric Dixon, Villanova has four elite players who seem to fit the Villanova mold. Still, Villanova hasn't had a one-and-done player under Wright, and this group could change that. The 6-4 Antoine is the projected No. 12 pick in the 2020 Draft.
Oregon
Like several schools mentioned above, Oregon was referred to in the Adidas college basketball trial in relation to Brian Bowen, although Bowen's father said he couldn't recall how much Christian Dawkins said Oregon allegedly offered for his son. Oregon coach Dana Altman and his staff have denied any wrongdoing. Regardless, here are the Ducks with the No. 7 recruiting class nationally and No. 3 in the Pac-12 (behind Arizona and USC). Last week Oregon got a pledge from power forward C.J. Walker to go along with their other three pledges. They also remain in the mix for Sierra Canyon (CA) shooting guard Cassius Stanley, who's down to Oregon, UCLA, and Kansas, and Oak Hill Academy point guard Cole Anthony, who has Oregon in his final six and will sign in the spring.
Honorable Mention: USC, Gonzaga, Florida, Auburn, Ohio State, Florida State, Oklahoma, Texas, Syracuse
LOSERS
Kentucky
Hey, Kentucky is still Kentucky and their three-man class is ranked No. 6 nationally by 247. But by any measure, it has been rough sailing on the recruiting front. D.J. Jeffries decommitted from Kentucky and then chose hometown Memphis. James Wiseman, the No. 1 prospect in 2019, chose Memphis over Kentucky and others. Vern Carey, No. 2 in 2019, cut his list to three schools and left Kentucky off of it. And Kahlil Whitney opted not to sign during the early period, although he plans to sign in the spring in his hometown of Chicago. Combine that with the fact that Duke's current freshman class beat Kentucky up by 34 points in the Champions Classic and you can see why some in #BBN are worried. That is not the kind of early results on the court or in recruiting those folks are used to. Kentucky will pull some rabbits out of the hat going forward, but even John Calipari openly called himself "overrated" as a recruiter.
Miami
The Hurricanes have the No. 42 class nationally in combo guard Isaiah Wong and power forward Anthony Walker, but they took some big hits recently. After it appeared Miami was in good shape for power forward C.J. Walker, he chose Oregon over Miami and LSU. Then Vern Carey, whose father Vern Sr. played football at Miami, came out with a top three of Duke, Michigan State, and North Carolina, a huge blow to Miami fans who thought the NSU University School and Nike Team Florida big man would stay home.
Duke
Because he has learned to beat Kentucky's John Calipari at his own game in recent years, Duke coach Mike Krzyzewski has created huge expectations every year in recruiting. But what can you do after you land a historic class that has the top three players in one class in R.J. Barrett, Zion Williamson, and Cam Reddish? It's pretty tough to follow that up. Right now, Duke's two-man class of point guard Boogie Ellis and wing Wendell Moore is ranked No. 27 by 247. Duke at 27? Still, there is plenty of time for the Devils to make up in coming weeks and months. They remain in the mix for bigs Isaiah Stewart (who visited officially this past weekend) and Carey, as well as prized Minnesota wing Matthew Hurt, who will sign in the spring.
Seton Hall
The Pirates just beat Miami on Sunday night to win the Wooden Legacy, so their current team is feeling good. However, entering Monday Seton Hall had yet to land a single pledge in the class of 2019. That could change with Our Savior Lutheran (N.Y.) guard Dashawn Davis set to announce Monday night, and Orangeville Prep forward Tyrese Samuel considering Seton Hall among others.
Indiana
We'll throw the Hoosiers into this mix simply because they only got one pledge in shooting guard Armaan Frankling during the early period. Still, Indiana has the potential for a huge spring since they remain involved for elite prospects Trendon Watford, Trayce Jackson-Davis, Keion Brooks, Matthew Hurt, and Isaiah Stewart. If they get two of those guys (say Watford and Jackson-Davis, or Brooks and Jackson-Davis), they will be winners come spring.
---
Adam Zagoria is a Basketball Insider who runs ZAGSBLOG.com and contributes to The New York Times. Follow Adam on Twitter.