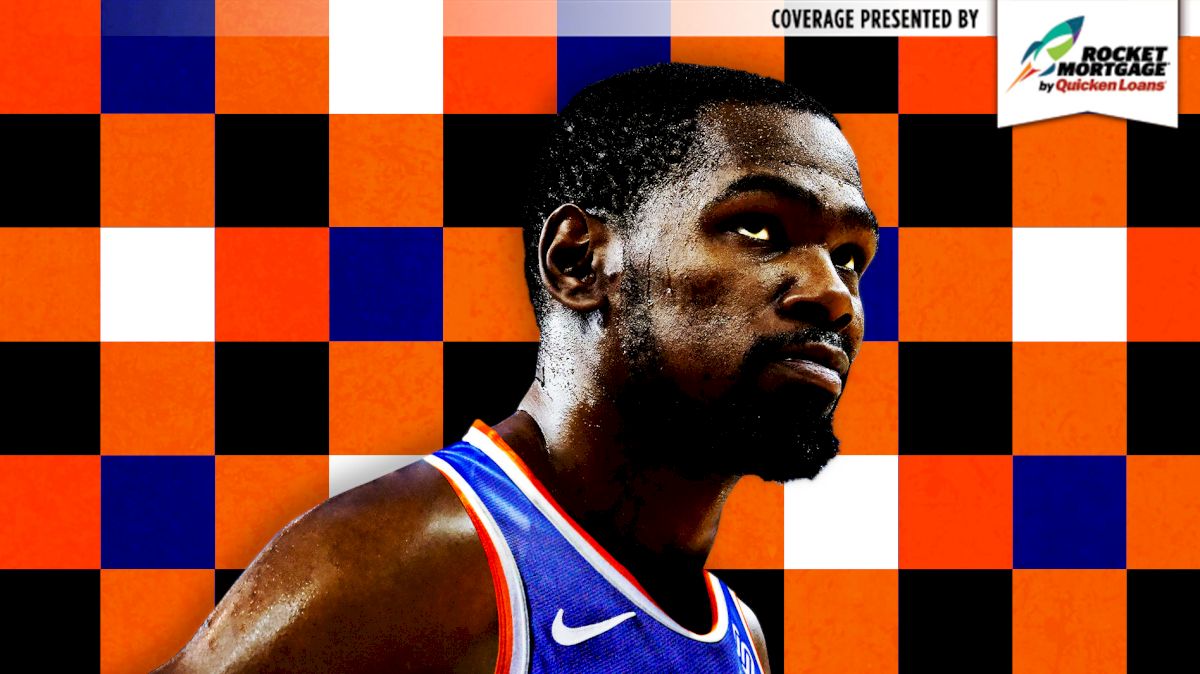 As we kick off a new year, I give you what I am most confident will happen for all 32 teams in 2019... Happy new year!
Confidence Picks presented by Rocket Mortgage by Quicken Loans
Atlanta Hawks: Calls Mark Cuban every day in 2019 seeing if they can get Luka Dončić back
Boston Celtics: Makes all effort to let it be known that Jayson Tatum is not going anywhere, not for anyone, not anytime
Brooklyn Nets: Cuts all ties with Jay-Z, tries to get Kanye to buy the team to turn things around
Charlotte Hornets: Sees Kemba Walker make his grand escape
Chicago Bulls: Says hello to Zion Williamson!!!!!!
Cleveland Cavaliers: ...R.J. Barrett isn't a bad second choice.
Dallas Mavericks: Begins construction on a Luka Dončić statue outside the American Airlines Center
Denver Nuggets: Becomes extremely upset that Nikola Jokić gets snubbed for MVP and somehow gets even better in 2019
Detroit Pistons: Celebrates the 2004 title team before every home game in hopes it will wear off on this team
Golden State Warriors: Somehow win their 8th NBA Championship in 5 years
Houston Rockets: Asks the league if they can just eliminate the 2 point field goals and only count 3 point field goals
Indiana Pacers: Desperately tries to find a big-time free agent to come to Indiana to play alongside Victor Oladipo, finds it in a hopeless place (yep, that's a Rihanna reference)
Los Angeles Clippers: Gets Bob McAdoo comes out of retirement (look it up kids)
Los Angeles Lakers: Gets Kobe Bryant to come out of retirement*

* Kobe is not coming out of retirement I'm just messing with you Lakers fans, but we may see one all-time great Laker retire after the season...**
** Lebron***
*** Again, joking.

Memphis Grizzlies: Finds another Gasol brother to join the Grizz
Miami Heat: Lands the #1 overall draft pick, Markelle Fultz
Milwaukee Bucks: Celebrates Giannis Antetokounmpo becoming the MVP
Minnesota Timberwolves: Has Tom Thibodeau still coaching their team?! Ooof
New Orlean Pelicans: Says goodbye to Anthony Davis
New York Knicks: Lands Mr. Kevin Durant, as he opts to become a Knickerbocker
Oklahoma City Thunder: Sees Russell Westbrook average a triple-double season for the third time in his career and people will scoff
Orlando Magic: Pass
Philadelphia 76ers: Figure out that the Jimmy Butler experiment isn't going according to plan
Phoenix Suns: Gets relegated to the G-League
Portland Trailblazers: Are trying to figure out to go back in time and stop C.J. McCollum from starting a podcast or at least inviting Kevin Durant on!
Sacramento Kings: Get it even MORE together and are a legit playoff contending team
San Antonio Spurs: Tries to get Tim Duncan and David Robinson to come out of retirement
Toronto Raptors: Sees Kawhi Leonard decide to stay in Toronto
Utah Jazz: Bans Mitt Romney from coming to Jazz games
Washington Wizards: This team signed Dwight Howard last season you think I have any idea what they will do in 2019?!