2019 Spalding Hoophall Classic
Harlond Beverly Helps Montverde Win At Hoophall, Talks Recruiting
Harlond Beverly Helps Montverde Win At Hoophall, Talks Recruiting
Harlond Beverly is the latest in a long line of guards to play for coach Kevin Boyle. He talks about recruitment after the win.
Jan 20, 2019
by Adam Zagoria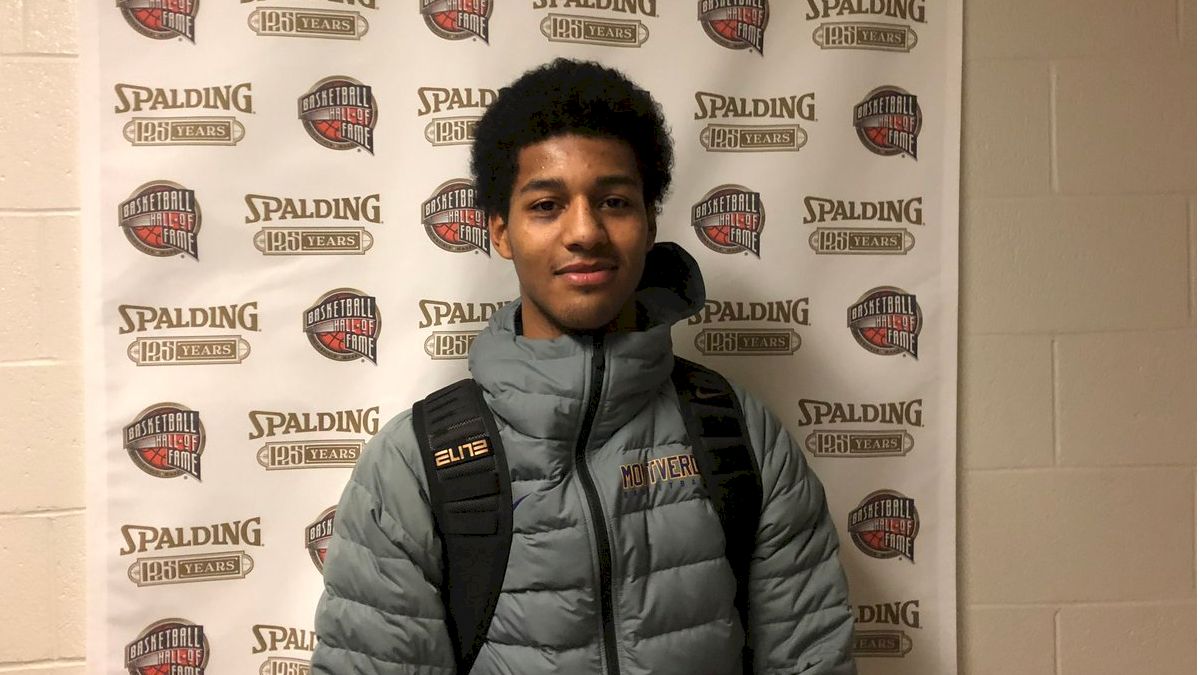 SPRINGFIELD, Mass. — Harlond Beverly is among the latest in a long line of guards to play for legendary coach Kevin Boyle.
Boyle, who has produced more top-3 NBA Draft picks since 2011 than any coach outside of Duke's Mike Krzyzewski, has coached Kyrie Irving, D'Angelo Russell and R.J. Barrett in recent years.
The 6-foot-4 Beverly may not quite be in that class but he is an impressive combo guard who is being recruited at the highest levels.
"Recruiting is going well," he said after going for 12 points, 3 assists and 2 rebounds as Montverde handled Holy Spirit Prep (GA), 69-48, on Saturday at the Hoophall Classic. "Honestly, I'm probably going to take some visits next month. Our last regular-season game is Feb. 9. After that I'll for sure take some visits and hope to make my decision. I'm excited for it."
Beverly, who transferred to Montverde after winning a state championship last year at Southfield Christian (MI), listed Georgia, Miami, Xavier, Baylor and Indiana among the schools prioritizing him and broke down each school. He has visited Xavier and Baylor.
Georgia: "Coach [Tom] Crean, he has great guards. Not highly-ranked guards and he made them into pros. He made them a lot better and I feel like I would want to go to somebody who has proven that they can do that. For sure, I feel he has proven that and that would help me a lot."
Miami: "Miami has also done the same thing, they have a lot of good guards, a lot of scoring guards. It's close to home now for me. I'm getting used to Florida so that's nice."
Xavier: "Xavier's close to home. I have a great relationship with coach [Travis] Steele, I talk to him all the time."
Baylor: "They've been recruiting me for the longest. I like their school a lot. When I had an unofficial there, it was one of the most beautiful schools I've ever seen."
Indiana: "It's close to home. I talk to the coaches all the time. I just feel that they have a really good situation for me. I grew up around the Big Ten area and that would be nice to play for them."
Montverde will wind up the regular season at the Metro Classic in New Jersey when they will face Garden State powers Ranney and Roselle Catholic on Feb. 8 and 9. After that they expect to be invited to the GEICO High School Nationals at Christ the King High School in Queens, N.Y. April 4-6.
Beverly could pull the trigger before then.
"Hopefully before March," he said. "Hopefully."
---
Adam Zagoria is a basketball insider who runs ZAGSBLOG.com and contributes to The New York Times. Follow Adam on Twitter.