Montverde's Oton Jankovic Is An Intriguing Uncommitted Big Man
Montverde's Oton Jankovic Is An Intriguing Uncommitted Big Man
Montverde's Croatian youngster Oton Jankovic is currently uncommitted but could be a huge get for a Division I program.
Feb 9, 2019
by Adam Zagoria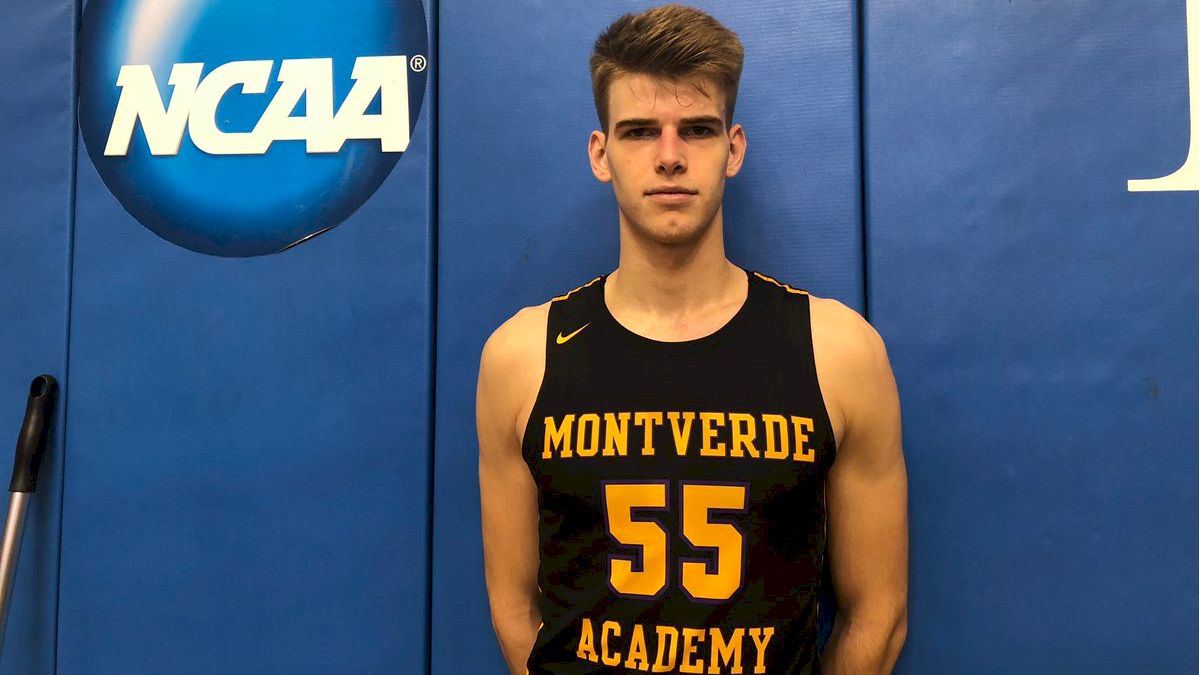 UNION, N.J. — Montverde Academy (FL) has developed its share of Division I big men from Europe in recent years.
Filip Petrusev is now a freshman at Gonzaga.
Current senior Balsa Koprivica is headed to Florida State next season, while Pavel Zakharov will join Petrusev with the Zags.
Now here comes 6-foot-10, 205-pound Oton Jankovic: an athletic, mobile, skilled native of Croatia who plays for Montverde's CBD team.
"Coming from Europe three years ago, I played for two years in California and first thing [Prolific Prep] coach Billy McKnight [wanted] for me to play like a three or a four was [being] able to guard a three or a four," Jankovic said at the Metro Classic, where he went for 11 points and 12 boards as Montverde CBD beat St. Thomas More, 74-61, on Friday night at Kean University. "And so I worked a lot on my one-on-one defense and hopefully it shows. Just my all-around game. I improved my shot a lot. [Passing] was always my European flavor in the game. I see the game very well. I like to say that I'm a point guard stuck in a big man's body. I'm becoming more and more aggressive as well."
On the recruiting front, Jankovic has taken official visits to Saint Louis and Georgia Tech, and he still has three officials remaining ahead of the spring signing period that runs April 17-May 15.
"I had many schools over the years recruiting me but right now I'm in a dead period and a lot of mid-major schools are recruiting me," he said.
As for his visit to Saint Louis, he said, "Saint Louis was a really good mid-major school. I like the atmosphere, I like the intensity with which they play. They have a lot of heart when they play. When I took the visit it was preseason still and I got the taste of people, how they are amongst each other when they're not forming a group. It was a very good experience, they have very beautiful teammates."
His teammate, 6-6 shooting guard Gibson Jimerson, has already signed with Saint Louis, and Jankovic likes the idea of possibly playing with him in college.
"That would be an awesome plus for sure because he's just an amazing shooter," Jankovic said. "He's a very good assist-maker for me, you know what I mean?"
As for his visit to Georgia Tech, "Their message was just keep on playing. We gotta figure out if you fit the system better than other guys. Of course they're an ACC school so they have a lot of high-major players on their radar and if that goes to plan, maybe that works out. If not, we'll find something else."
In terms of his other visits, Jankovic has nothing set right now.
"I'm just trying to play good and get some looks," he said.
He loves playing for Kevin Boyle Jr. and has also learned from Montverde high school coach Kevin Boyle Sr., who has won multiple national and state championships.
"It's an atmosphere where you can learn a lot of things just being around people like that," he said, "and Coach Boyle [Sr.] just gives his knowledge away. Of course his son grew up with his basketball. They are very good people."
---
Adam Zagoria is a basketball insider who runs ZAGSBLOG.com and contributes to The New York Times. Follow Adam on Twitter.