2018-19 EuroLeague & EuroCup Season Calendar
The Euro Step: Pitino's Panathinaikos Are Rolling & Other EuroLeague Notes
The Euro Step: Pitino's Panathinaikos Are Rolling & Other EuroLeague Notes
News from EuroLeague, including a still clutch Cory Higgins, Rick Pitino guiding Panathinaikos to success, and Olympiacos in trouble.
Mar 26, 2019
by Austin Green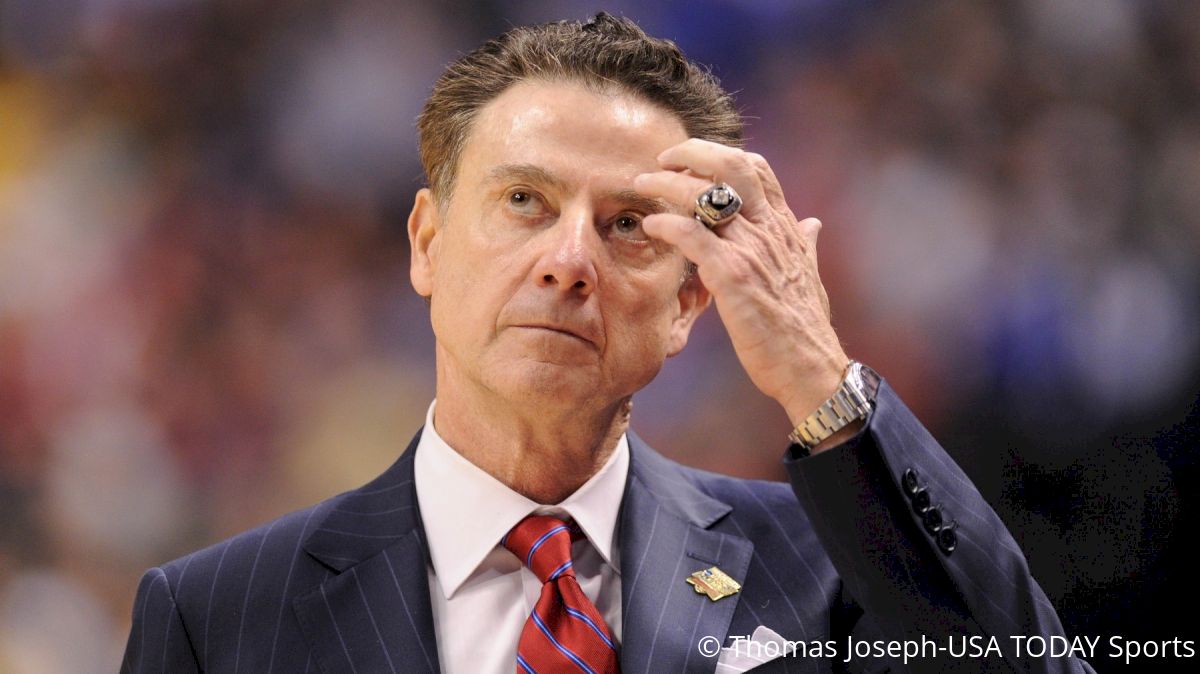 I owe Panathinaikos an apology.
When they fired head coach Xavi Pascual after a 6-7 start and brought in Rick Pitino, I thought it was laughable. Pascual is a EuroLeague champion, and it seemed like Pitino was mainly hired because he kind of looks like the owner's personal hero Tony Montana (with FBI troubles included).
And besides, I thought, unless Pitino could make some three-pointers himself, he wouldn't be able to help this team of non-shooters. Man, was I wrong.
Pitino has helped turn Panathinaikos into a bully. They've won six straight games to burst into the playoff picture, and they're playing with a visible confidence that wasn't there earlier in the season. They're harassing opponents on defense, running at every opportunity and alley-ooping all over fools.
Going UP!

Ioannis Papapetrou with the alley-oop in transition!#7DAYSMagicMoment pic.twitter.com/W8ANlRSwPP

— EuroLeague (@EuroLeague) March 20, 2019
It also helps that Nick Calathes has entered God mode. His all-seeing, all-knowing crystal ball of a head is in peak form. Here are Calathes' assist totals during PAO's six-game win streak: 11, 9, 11, 9, 12 and 14.
Pitino was mocked on Twitter when he said Calathes was the best passer he's ever seen, Magic Johnson included. But it's not an outrageous statement -- Calathes is truly an other-worldly passer, on par with the all-time greats.
Calathes hasn't just been diming, either. He's scoring when his team needs him most, like his banked-in game-winning three versus CSKA.
.@Nick_Calathes15 for the WIN ?#7DAYSMagicMoment pic.twitter.com/MOMNo6OP9l

— EuroLeague (@EuroLeague) March 15, 2019
And in round 28, with PAO facing fellow playoff contender Milan in a must-win game, Calathes was incredible. In addition to his 14 assists, he had 27 points and eight rebounds to lead his team to the win. He was named MVP of the round for his efforts.
Surrounding Calathes are a bunch of guys who know their roles. Thanasis Antetokounmpo and Ioannis Papapetrou play tough defense and feast on fastbreaks. DeShaun Thomas, Sean Kilpatrick and Keith Langford can get half-court buckets when needed. Even Georgios Papagiannis has come alive, averaging 9.6 points and 5.6 rebounds over the last five games.
Panathinaikos aren't in the clear yet. They're one of seven teams fighting for three playoff spots over the final two games. But they're the hottest team in the league, and with their final two games at home in front of their amazing fans, they should head to the postseason.
Once they're in, no one will want to play them.
Olympiacos in trouble after blowout loss to Gran Canaria
While the Green half of Athens is thriving, their eternal rivals Olympiacos are in danger of missing the playoffs for only the second time since 2005.
Olympiacos are 14-14 and on the outside looking in after an embarrassing road loss to 14th-place Gran Canaria. David Blatt's squad looked sluggish throughout the game, getting out-hustled by Granca and eventually losing 90-67.
It was the ninth time this season that Olympiacos have lost by double-digits. That's unthinkable for a team that won back-to-back titles earlier this decade and has made the Final Four six of the last nine seasons.
Olympiacos is a proud organization known for its fighting spirit. This season, however, they have wilted in the face of adversity.
They still have a good shot at making the playoffs because their last two games are at home versus Zalgiris and last-place Darussafaka. I'm picking them to make it, but based on their recent play, I wouldn't be surprised if they miss out.
Efes secure home-court advantage
Vasilije Micic (18pts, 6ast) was crucial for @AnadoluEfesSK as they secured home court ?#GameON pic.twitter.com/NTMiF9jqgw

— EuroLeague (@EuroLeague) March 24, 2019
Efes have been the most pleasantly surprising team this season, locking up home-court advantage with two games remaining.
They're a really fun team to watch, with three dynamic guards—Vasilije Micic, Rodrigue Beaubois and Shane Larkin—leading the charge. Those three can go toe-to-toe with any backcourt in the league, and each of them is capable of exploding for 20-plus points on a given night.
Outside of those three, it's a well-balanced team. Like Panathinaikos, everyone knows their role and plays it well.
Former University of Texas guard Dogus Balbay is a menace on defense and Krunoslav Simon is a good creator on the wing. Adrien Moerman and Brock Motum are tough and skilled power forwards. At center, Bryant Dunston is a bouncy shot-blocker and dunker while 7-foot-2 Tibor Pleiss can stretch the floor with his shooting.
They have also been drawing some great crowds lately, with 14,000 fans packing the arena for their recent game against CSKA. Efes are locked into fourth place and will likely face Barcelona in what should be an awesome five-game playoff series.
Cory Higgins clutch again
.@chiggins11 (15pts) put in a clutch performance during @cskabasket important victory ?#GameON pic.twitter.com/PDSacXPb2p

— EuroLeague (@EuroLeague) March 23, 2019
Last week I wrote about Cory Higgins' clutch performance versus Efes and said he deserves to be in the MVP conversation. One day later, he delivered again.
Higgins scored 15 points against first-place Fenerbahce, including the go-ahead 3-pointer with 25 seconds left. It was the second-straight time he carried CSKA to a win in the final minutes. Now, thanks to Higgins, CSKA are only one game behind Fener for the top spot in the standings.
Top Games to Watch in Round 29
Panathinaikos (15-13) vs. Real Madrid (21-7)
Thursday, March 28 | 3 p.m. ET
Why you should watch: Panathinaikos are the hottest team in the league and will be desperate for another win as they fight for a playoff spot. This is also a revenge game for them, as Real Madrid knocked them out of last year's postseason. Madrid are one of the most exciting offenses in Europe, so it will be fascinating to watch them against this tough PAO defense.
Milan (14-14) vs. Fenerbahce (23-5)
Thursday, March 28 | 3:45pm ET
Why you should watch: Milan are in need of a win after losing last week to fellow playoff contender Panathinaikos. Mike James has been awesome this season, and the explosive guard will do everything he can to carry his team to victory. He scored 35 points last week against Real Madrid, and I wouldn't be surprised if he does it again versus first-place Fener.
Olympiacos (14-14) vs. Zalgiris (13-15)
Friday, March 29 | 3:30 p.m. ET
Why you should watch: This is the only matchup this week that features two of the seven teams fighting for the final three playoff spots. Both teams will be very hungry, and Olympiacos will be out for revenge after Zalgiris eliminated them in last year's playoffs.
---
Austin Green is an international journalist and scout covering EuroLeague and NBA prospects in Europe and Australia. You can follow him on Twitter @LosCrossovers.