New Mexico State On The Rise In The NCAA & The NBA
New Mexico State On The Rise In The NCAA & The NBA
New Mexico State has recently made a name for itself in the NCAA basketball tournament and a handful of alums are finding success in the NBA.
Apr 11, 2019
by Kyle Kensing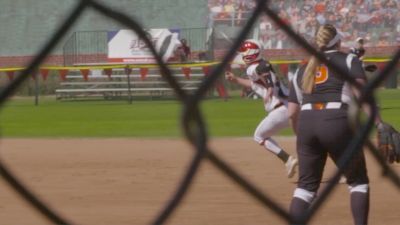 The NBA got a sampling of what the Western Athletic Conference knew.
Despite his size—Jemerrio Jones stands 6-foot-5, tall by real-world standards but downright petite for a pro basketball power forward—the New Mexico State product can board with the biggest.
In his first NBA career start with the Los Angeles Lakers, Jones grabbed 16 rebounds. That's about three more than his 2017-18 average at New Mexico State, when he finished second in the nation in that category and won WAC Player of the Year.
In his follow-up NBA start, Jones registered a double-double: 11 points and 15 rebounds.
Jones described his effort to reporters following the 16-rebound showing as "the dog in me." That dog's evidently a pitbull, and it's a fitting reflection of the surprising success of his alma mater's basketball program.
? Jemerrio Jones talks about making his first career start, pulling down 16 rebounds, and being thankful of his opportunity in the NBA pic.twitter.com/7RsjtHFG7Q

— Los Angeles Lakers (@Lakers) April 8, 2019
NBA organizations resting talent for the playoffs or shutting players down ahead of the offseason opens roster spots for newcomers like Jones. But to dismiss his breakout showing as a byproduct of facing sub-standard pro competition would be misguided: Jones grabbed his 16 rebounds against a playoff-bound Utah Jazz with 7-foot post presence Rudy Gobert in the lineup, and notched a double-double against a full-strength Portland Trail Blazers bunch.
His statistical output places him in some elite NBA company.
Jemerrio Jones of the @Lakers is the 4th player in the last 30 years to have 15+ rebounds in each of his first 2 starts of his rookie season.

The others? David Robinson (1989-90), Dikembe Mutombo (1991-92) and Shaquille O'Neal (1992-93).#LakeShow

— Stats By STATS (@StatsBySTATS) April 10, 2019
To say Jones maximized his limited opportunity might be an understatement. Don't be surprised to see the former Aggie, who spent much of 2018-19 with the South Bay Lakers G-League affiliate, carve a more permanent niche in the NBA next season.
Jones' eyebrow-raising performance in two starts with the Lakers capped what was already a memorable 2018-19 NBA season for New Mexico State alums. This campaign marked the breakout of Pascal Siakam, the 2016 WAC Player of the Year and a three-year NBA veteran.
Siakam is a prime candidate for the NBA's Most Improved Player award, evolving from a talented spark plug who could give a few solid minutes per game a season ago, into a roughly 17-point, 7-rebound per game force. Siakam is a catalyst behind the Raptors' pursuit of the organization's first-ever NBA Finals appearance.
"I just enjoy sometimes after the games, guys coming up to me and showing respect for me. That's the most important thing," Siakam told NBA.com.
As Siakam's profile in the NBA raises, so too should the visibility of that college program where he was a double-double machine prior to heading to Toronto.
Meanwhile, one of the teams with which Toronto's most likely to spar for a spot in the finals, the Boston Celtics, added another New Mexico State product to its final regular season lineup: guard Jonathan Gibson.
Gibson, who averaged 17.5 points per game for the 2010 NCAA Tournament-qualifying Aggies, is on his second tour with the Celtics. After a standout season in China, he's eligible for the playoffs with Boston.
That makes three NMSU players on NBA rosters at the close of the campaign, and four suiting up in the Association altogether in 2018-19. Guard Zach Lofton, the 2017 WAC Player of the Year, appeared once with the Detroit Pistons.
New Mexico State basketball's success is nothing new. The Aggies reached this year's NCAA Tournament, the program's ninth since 2007, and seven in eight years. NMSU came one shot away from knocking off Auburn in the first round—and considering the Tigers advanced to the Final Four, that's a meaningful near-miss.
The Aggies have a rich history dating back well before this current run, with regular tournament appearances in the early-half of the 1990s, and a Final Four in 1970 under legendary coach Lou Henson. However, this modest influx of talent from Las Cruces into the NBA signifies a new milestone in NMSU basketball history. One-fourth of all former Aggies to play an NBA game since 1953 did so in the 2018-19 season.
The current era of New Mexico State hoops marks an outlier in its own history, and among all of mid-major college basketball.
Ohio Valley Conference heavyweights Belmont and Murray State both have NBA prospects entering the league this summer. Belmont's Dylan Windler will join Ian Clark, and likely top-three pick Ja Morant of Murray State will join Cameron Payne to make two alums from each program in the pros.
Another recent mid-major mainstay, Saint Mary's, also had two NBA'ers in 2018-19: Patty Mills and Matthew Dellavedova. With four, New Mexico State had as many NBA players this past regular season as Gonzaga, a program that has transcended mid-major status and established itself as one of the sport's power brokers.
New Mexico State hasn't achieved that same level as Gonzaga; a few prolonged NCAA Tournament runs are necessary to break that particular glass ceiling. But with Las Cruces proving to be a portal for NBA hopefuls, it could well be in the program's immediate future.