Create a free account to unlock this article!
Get Started
Already a subscriber? Log In
The 2019 EuroLeague Final Four features three perennial title contenders and one massive surprise.
After posting the worst record in the league last season, Anadolu Efes Istanbul made some high-profile signings and crashed the party of EuroLeague's elite. They will be playing in their first Final Four since 2001 and are looking for their first-ever EuroLeague championship.
Meanwhile, their semifinal opponent and cross-town rivals Fenerbahce are overflowing with experience. The 2017 champions are playing in their fifth-straight Final Four, and Zeljko Obradovic, the most successful coach in European basketball history, can win his 10th EuroLeague title.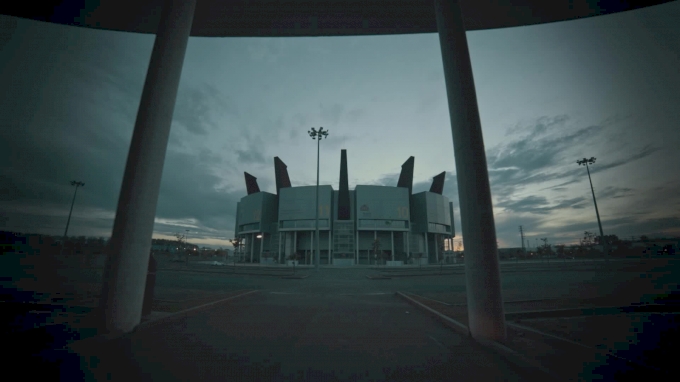 Create a free account to unlock this video!
Get Started
Already a subscriber? Log In
On the other side of the bracket, the defending champions Real Madrid are playing in their third consecutive Final Four. They have reached this stage seven times since 2011 and also won the title in 2015.
CSKA Moscow are looking for revenge after losing to Luka Doncic and Madrid in last year's semifinals. Except for 2011, CSKA have made the Final Four every year since 2003, with their most recent title coming in 2016.
Here's everything you need to know about this week's Final Four, which will be hosted at a neutral site in the Spanish city Vitoria-Gasteiz. You can stream the games live or on-demand at FloHoops.com.
Fenerbahce (25-5) vs. Efes (20-10) - 12 PM ET (18:00 CET)
2019 Playoffs: (1) Fenerbahce def. (8) Zalgiris 3-1
(4) Efes def. (5) Barcelona 3-2
Season series: 1-1, with both teams winning at home
Fun Stats: These are the top two shooting teams in EuroLeague, with Fenerbahce ranking first in both 2-point field goal percentage (58.8) and 3-point field goal percentage (43.3). Efes are second in both categories, shooting 58.7 percent on twos and 40.5 on threes.
At the free-throw line, Efes rank first (81.8 percent), while Fener are fourth (80.5).
Key Injuries: Fenerbahce will definitely be without sharpshooter Luigi Datome and versatile big man Joffrey Lauvergne, while Jan Vesely (First Team All-EuroLeague center) and defensive menace Nikola Kalinic are questionable.
For Efes, only backup power forward Brock Motum is questionable as of now.
Analysis: This game would normally be the cliche David versus Goliath matchup, but Fenerbahce are limping to the Final Four and Efes have way more firepower than a slingshot. In fact, Efes might have the best backcourt outside the NBA.
Here's a good example of why it's so tough to defend Efes. Larkin drives, but Oriola does a great job of cutting him off. Then Oriola runs to the opposite corner, closes out on Micic, who promptly spins him around and hits a step-back in his face. Thanks for playing, Pierre pic.twitter.com/9FKHVs5fTq

— Austin Green (@LosCrossovers) April 25, 2019
Vasilije Micic, a 2014 second-round pick of the Philadelphia 76ers, exploded this season. He averaged 12.1 points and 5.7 assists per game, while shooting high percentages and tormenting defenses in pick-and-rolls.
The 6-foot-6 point guard sprints past big men with ease and finishes well around the rim. He has the vision and passing ability to feed open shooters and dunkers, and he's starting to master the step-back three.
Paired with Shane Larkin, Micic and Efes are a nightmare to defend. Larkin was with the Boston Celtics this time last year, and after destroying Barcelona, he should be back in the NBA this summer.
I've been enjoying @bballbreakdown's #EuroLeague coverage. His most recent video is on 4 players to watch at the F4 https://t.co/vdf8RcsBDu

Good stuff here on Shane Larkin, who torched Barca in the playoffs. 19.6 PPG, 64.7% 2FG (11/17), 50% 3FG (18/36) in under 27 mins per game pic.twitter.com/gKuxN9KjGy

— Austin Green (@LosCrossovers) May 15, 2019
Outside of their two stars, Efes have a balanced and dangerous roster.
Bryant Dunston is your typical athletic center who blocks shots and slams home alley-oops, while 7-foot-2 Tibor Pleiss can space the floor with his shooting and finish lobs as well. Adrien Moerman is a bucket-getting power forward who was robbed of an All-EuroLeague spot this year, and James Anderson can also fill it up when he's hot.
Ataman likes to have three playmakers on the floor, with former NBA guard Rodrigue Beaubois and smooth lefty Krunoslav Simon often sharing time with Larkin and Micic. Off the bench, former Texas Longhorns guard Dogus Balbay might be the peskiest perimeter defender in EuroLeague.
Balbay could be the X factor in this game because Fenerbahce have some incredible scoring guards as well.
Fenerbahce may be banged up, but First Team All-EuroLeague guard Kostas Sloukas is healthy. The Greek consistently saved Fener this season with his clutch shooting, and he won't be intimidated on the big stage.
Ditto for Ali Muhammed, the Chicago baller formerly known as Bobby Dixon. Muhammed lit up Zalgiris in last year's Final Four semifinals, dropping 19 points in less than 12 minutes, leading to this great quote from his former teammate and current Celtic Brad Wanamaker:
I asked Brad Wanamaker about Bobby Dixon's 19 points in less than 12 minutes: "He got some big nuts...we call him Big Shot Bobby" #EuroLeague #F4GLORY

— Austin Green (@LosCrossovers) May 18, 2018
The 5-foot-10 Muhammed killed Zalgiris again in this year's playoffs, scoring 25 points (on 9-of-10 shooting) in 24 minutes to eliminate them in Game 4.
Fener will need great performances from Sloukas and Muhammed, as well as Marko Guduric and Nicolo Melli. And if Jan Vesely can't play or is limited, Ahmet Duverioglu has to step up. Duverioglu only played 11 minutes per game this season, but he played well against Efes.
Efes have the depth advantage, so look for them to push the pace and try to get Fenerbahce's key players in foul trouble. If they can do that, they should be able to pull off the upset.
CSKA Moscow (24-6) vs. Real Madrid (22-8) - 3 PM ET (21:00 CET)
2019 Playoffs: (2) CSKA def. (7) Baskonia 3-1
(3) Real Madrid def. (6) Panathinaikos 3-0
Season series: 2-0 CSKA
Fun Stats: CSKA destroyed teams on the offensive glass this year, rebounding a league-best 35.3 percent of their own misses. However, Real Madrid have the size advantage and posted the league's best defensive rating at 106.8 points allowed per 100 possessions.
Key Injuries: CSKA point guard and former Real Madrid star Sergio Rodriguez is probable.
Analysis: This is a true heavyweight fight, and multiple betting sites have it listed at even odds.
Real Madrid beat CSKA in last year's semifinal 92-83 on their way to their record 10th EuroLeague title. And while Final Four MVP Luka Doncic is gone, most of their championship core has returned.
I think the X factor for Real Madrid will be the play of Facundo Campazzo. He only played five minutes in last year's semifinal, but he led Madrid to the F4 this year with his brilliant postseason. He controlled the pace against Panathinaikos, scoring when needed, setting up his teammates, and playing great defense.
Campazzo averaged 12.3 points, 8.3 assists, and three steals per game in Madrid's 3-0 sweep. If he makes smart decisions and avoids silly turnovers, Madrid should advance.
While Campazzo harasses guards on the perimeter, Walter Tavares is the best rim protector in Europe. The 7-foot-3 center was an obvious choice for Best Defender this season, leading the league in blocks and constantly scaring players away from the paint.
In addition to Tavares, this Real Madrid team is simply huge. Power forwards Anthony Randolph and Trey Thompkins are both over 6-foot-10, while Jeffrey Taylor and Rudy Fernandez are two of the biggest wings in EuroLeague.
It will be interesting to see if CSKA, who like to play 6-foot-6 Kyle Hines as a small-ball center, can handle Madrid's height.
If CSKA are going to avenge last season's loss, they need strong games from Will Clyburn, Cory Higgins, and Nando de Colo.
Clyburn was First Team All-EuroLeague this season thanks to his length, athleticism, and versatility. He was the league's third-leading rebounder, and he can give Madrid problems with his speed. The key for him is efficiency. He scored 16 points in last year's semifinal, but he only made 5-of-17 shots.
If Clyburn isn't shooting well, look for Cory Higgins to bail out CSKA. Higgins was my pick for MVP this season, as he finished second in the league in scoring (14.8 PPG), played great defense, and came up big in clutch moments.
Higgins is a two-way monster. He will have to play great defense on Campazzo and Sergio Llull, as well as deliver on the offensive end.
And of course, De Colo is the type of player who can take over a game with his shooting. He has been inconsistent this season, but he stepped up when it mattered most, scoring 28 and 27 points in Games 3 and 4 of the Baskonia series. If he gets hot, Madrid are in trouble. If he disappears, CSKA probably go home empty-handed.
Predictions: Efes over Fenerbahce and Real Madrid over CSKA in the semifinals. In the final, I like Real Madrid to repeat as back-to-back champs. Final Four MVP: Walter Tavares.