Shareef O'Neal Poised To Make 'Scary' Return To UCLA
Shareef O'Neal Poised To Make 'Scary' Return To UCLA
Shareef O'Neal, son of Shaquille, appears poised to make a full comeback this coming season at UCLA after missing all of last year following heart surgery.
Jun 27, 2019
by Adam Zagoria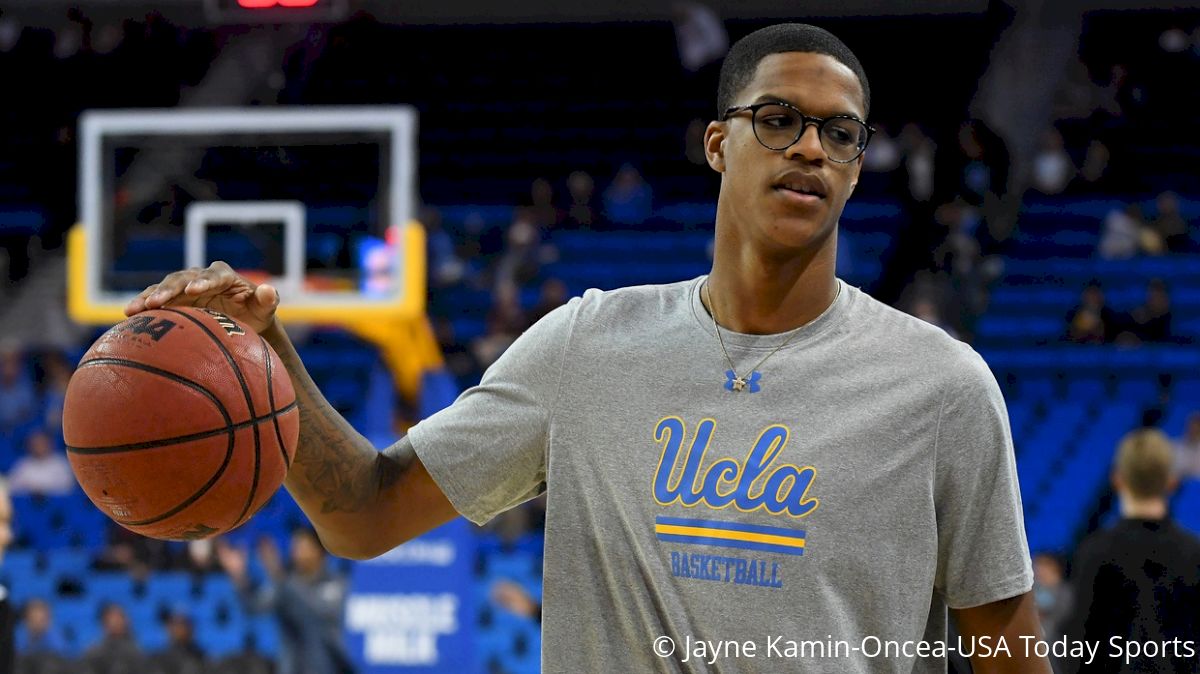 Cassius Stanley was at the concession stand at the Drew League in Southern California two weekends ago when Shareef O'Neal made a move he couldn't believe.
"He had the ball and he drove baseline and these are grown men, and he basically just overpowered the guy, pushed him back 2-3 feet and then the help side defender came and he dunked on the help side defender," Stanley, the 6-foot-5 guard from Sierra Canyon School in Chatsworth, California, who is headed to Duke, recalled Wednesday by phone.
"And so I was just like, 'Wow.' He's already got his strength back and everything. He looks stronger and healthier."
The 6-foot-9, 215-pound O'Neal appears poised to make a full comeback this coming season at UCLA after missing all of last year as a medical redshirt following heart surgery.
In September 2018, O'Neal, the son of NBA Hall of Famer Shaquille O'Neal, told TMZ Sports he was having a routine checkup when doctors "found a medical issue dealing with my heart." He didn't specify the name of the condition.
"Thank God the UCLA medical staff caught it early," O'Neal said then.
At the time he vowed, "I'll be back in no time."
UCLA isn't making O'Neal available for interviews just yet, but new Bruins coach Mick Cronin worked O'Neal out for six weeks in the spring and the team began summer workouts on Tuesday.
"As a person, he's just a tremendous kid," Cronin said Wednesday by phone. "He's humble, he's got a good heart and he's just a great guy.
"He moves like a player, he's got a good feel for the game from what I can tell so far. And he is a willing learner. He's been great as far as working with him on things. And he wants to get better. So he's got a tremendous personality. … He wants to learn, he wants to improve. That being said, I think obviously he's got to improve physically from a strength standpoint. He's got to get some upper-body strength."
Shareef O'Neal vs. Cassius Stanley at the Drew League was a MOVIE. ? @SSJreef @cassius_stanley pic.twitter.com/OKYsYx2k2U

— SLAM (@SLAMonline) June 22, 2019
Cronin has heard all about O'Neal's exploits in two Drew League games so far, but they mean little to him.
"I wouldn't watch the [freakin'] Drew League if they gave me $50,000," Cronin said. "That [stuff] to me means nothing. We had a summer league in Cincinnati, I had walk-ons get 30. Nobody plays defense, that [stuff] don't mean anything to me."
Still, Stanley won't be surprised if O'Neal helps UCLA from the get-go.
"I think he can bring a level of athleticism and a finishing ability," he said. "People look past his finishing ability and they think of him as a long, big jump shooter, but actually his finishing ability and his strength is [tough] right now. And genetics-wise, he's going to keep getting bigger and stronger, so I think the little I've seen post-surgery it's scary to know that he's going to go through a whole summer of lifting weights and a weight program and getting back at it. I think he can really help with his finishing ability."
O'Neal was ranked No. 40 in his class by 247sports.com and Rivals.com. He averaged 27.6 points and 17.3 rebounds per game during his senior season (2017-18), leading Crossroads to the CIF Division II state title with a 59-53 victory over Alameda. He finished with 29 points, 17 rebounds, and five blocked shots in the state championship contest, helping Crossroads secure its third state title and its first since 1997.
He then initially committed to Arizona before decommitting in February 2018 amid the college basketball scandal and FBI probe. He committed to then-UCLA head coach Steve Alford several days later.
Now he'll play for Cronin on a new-look UCLA team that lost Jaylen Hands, Kris Wilkes, and Moses Brown to the NBA Draft process.
"I got the job in April and I'm just getting to learn who he is," Cronin said. "I don't know who he was before, but what can I tell you is obviously if he wasn't healthy [he wouldn't be playing]. He's had more tests and probably had to be cleared by more people than any guy I've coached and rightfully so because of what he went through.
"As far as where he's at, I'm sure he thinks he's still getting back to where he's comfortable, just from his conditioning, not from a mental standpoint."
From what Stanley has seen, "[O'Neal] looks pretty healthy, pretty normal."
"It's actually pretty interesting to see him playing at such a high level," Stanley added. "It's kind of a quick turnaround. It seems like just a couple months ago he was about to get surgery. And now he's out of it and completely healthy."
---
Adam Zagoria is a Basketball Insider who runs ZAGSBLOG.com and contributes to The New York Times. Follow Adam on Twitter.