What Would Terrence Clarke Bring To Each of His Six Finalists?
What Would Terrence Clarke Bring To Each of His Six Finalists?
Terrence Clarke is on the verge of a commitment — and potentially a reclassification. Jake breaks down his fit at his six most likely destinations.
Sep 3, 2019
by Jake Weingarten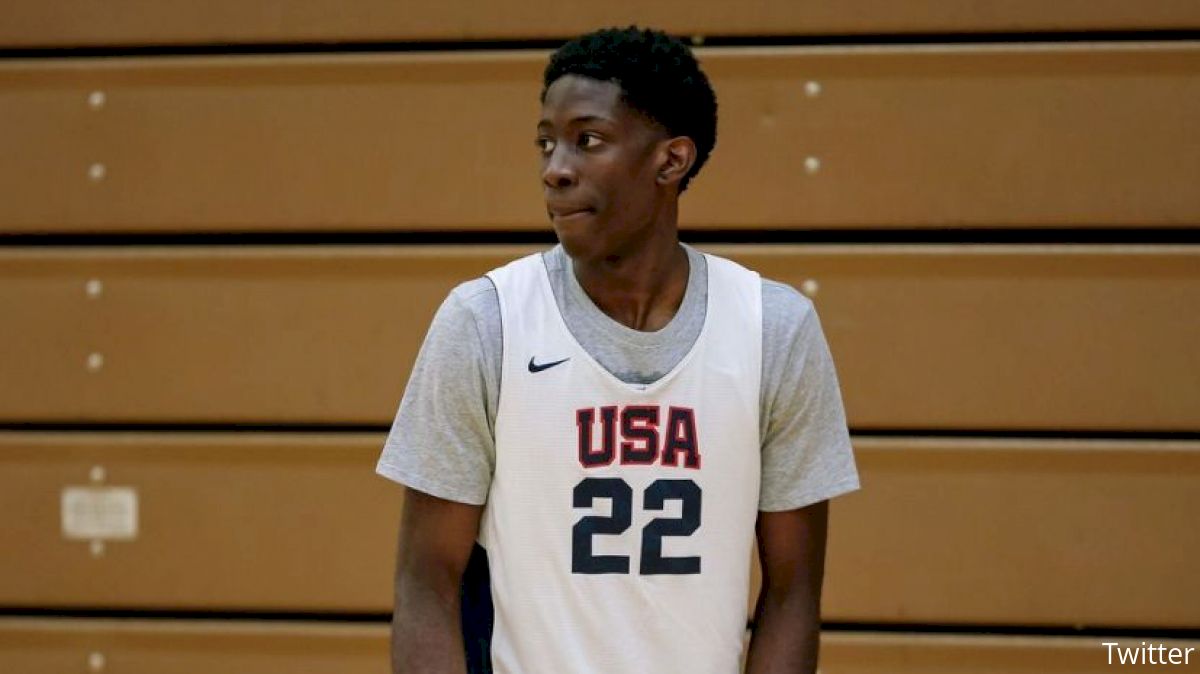 This past week, the Terrence Clarke buzz picked up dramatically.
It all started when recruiting insiders Andrew Slater, Jerry Meyer and Corey Evans all simultaneously put in a crystal ball pick for Kentucky. The five-star 2021 prospect has been very open about his intrigue towards reclassifying to the class of 2020 and getting one step closer to his dream.
A couple days later, Clarke listed his final six schools (Kentucky, Duke, UCLA, Memphis, Boston College and Texas Tech) and said he will be committing on Sept. 14. This led people to speculate that he would follow through with the reclassification process, but Clarke cleared the air on his Twitter page later that day, saying, "I am a member of the class of '21. I will explore the possibility of reclassifying in the spring after taking the SAT & ACT and evaluating my academic performance during the upcoming school year. Stay tuned."
The Boston native is one of the most prolific scorers in the entire country, regardless of class. Clarke has the build of a prototypical NBA two-guard, listed at 6-7 and 190 pounds. He is also a crazy athlete that is extremely functional for his game. Clarke is very bouncy and has great body control in the air, that combination allows him to finish over and around defenders consistently.
While he is a springy athlete and a very effective slasher, his game is predicated around shot-making. Part of what makes Clarke such an elite prospect is his potential as a lethal movement shooter. His stroke is as pure as they come, and he is already comfortable shooting off pin-downs, curls and ball screens. While he isn't known for his playmaking, Clarke usually operates on the ball due to his dynamic scoring and pull up shooting. This past season in the EYBL, Clarke's usage skyrocketed. Not only did he up his scoring by 10 points per game, but he also learned how to leverage his scoring gravity and more than doubled his assist totals.
His offensive arsenal is second to few, if any, in the country. Clarke turns 18 this week, which makes him nearly a year older than his peers in the class of 2021. That isn't meant to be a knock in any way, but it further supports his case of reclassifying. His age, skills and approach are mature enough to expedite the process, but it's up to his work in the classroom from here on out. Whether he stays in 2021 or moves up, Clarke is committing in two weeks. I'm going to dive into how he would fit at each of his six finalists.
Kentucky
Since the Wildcats are viewed as the favorite, it's only right to start here.
This scenario is pretty tricky to project, because Clarke would find himself in two completely different roles, depending on which high school class he is in. If he does, indeed, reclass, Clarke becomes another elite chef in a potentially crowded kitchen.
Five-star shooting guard BJ Boston is already committed to the Wildcats for 2020, and they appear to be the favorites to land Jalen Green and Josh Christopher, as well.
As we've seen over and over again, there's only one basketball on the court. While I think Clarke is the second best NBA prospect of the four, I don't think he would be utilized to the fullest extent, especially when you consider that Kentucky is likely to strike out on an elite point guard in 2020.
While it's unlikely UK lands all four, I don't see why they would even pursue that fit. The more likely outcome is that UK feels they might miss out on Green, Christopher or both, and are pursuing Clarke to go alongside BJ Boston, which I'm a huge fan of.
If Clarke stays in 2021, he'll be the centerpiece of Kentucky's class and they can acquire facilitators to compliment his scoring prowess. They have heavy interest in 2021 point guard, Devin Askew. I wrote about Askew before his breakout performance at Peach Jam, I love his passing, toughness, passion, shooting and overall IQ. I think he would be an A+ fit as a backcourt partner for Terrence Clarke.
Read the rest of the story at Stockrisers.com.
---
Jake Weingarten is a college basketball and recruiting inside, as well as the owner of Stockrisers.com. Follow him on Twitter @jakeweingarten.