2020 Top Club National Championship 18U
Top 25 Division I Softball Recruiting Classes For 2020 Prospects
Top 25 Division I Softball Recruiting Classes For 2020 Prospects
Top 25 Division I Softball Recruiting Classes For 2020 Prospects
Nov 12, 2019
by Chez Sievers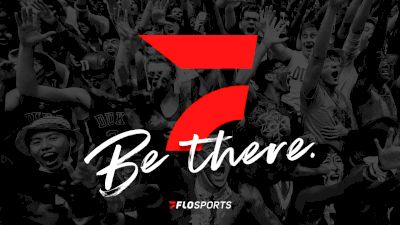 The class of 2020 was certainly an impact class over the summer. No. 1 recruit Jayda Coleman and No. 3 Bailey Dowling captured Gold at the U-19 World Cup over Japan. While Auburn-commit Madi Penta and Arizona State-commit Allison Royalty pitched their way to National Championships. We break down the top 25 college softball recruiting classes.
The No. 1 recruiting class belongs to the Seminoles who are at the top of the 2020 rankings with a truly athletically gifted class. Expect this class to be exceptional on offense with Jahni Kerr, Hallie Wacaser, Kalei Harding, Autumn Belviy, Michaela Edenfield, and D'Aun Riga. Combining top-level speed with home run power, this Seminole class will be exciting to watch. Pitching and defense round out their class with spinner Jeya Presad and defensive specialist Carson Saabye.
LSU ushers in the No. 2 recruiting class with eight recruits blending solid middles, power, and versatility. Danieca Coffey, Morgan Smith, Hayden Brown, Presleigh Pilon, Alison Newland, Kennedi Houshmanzadeh, Emari Frazier, and Laney Roos make up their 2020 class.
Arizona Wildcat fans should look forward to seeing this class on the field in the fall of 2021. Recruited from some of the premier clubs in SoCal and Arizona, Mike Candrea and staff selected a tenacious group that could put serious home run numbers. These sluggers are also complemented by a stellar staff in the circle with Devyn Netz and Jessie Fontes.
| | | | | |
| --- | --- | --- | --- | --- |
| Rank | College | Conference | # of Recruits | Top 100 Prospects |
| 1 | Florida State | ACC | 8 | Nos. 6, 10, 18, 34, 47 |
| 2 | LSU | SEC | 9 | Nos. 17, 28, 43, 50, 55, 73 |
| 3 | Arizona | PAC-12 | 8 | Nos. 14, 21, 30, 35, 54, 89 |
| 4 | Auburn | SEC | 9 | Nos. 2, 8, 20, 63, 96, 100 |
| 5 | Oklahoma | Big 12 | 5 | Nos. 1, 4, 16, 79 |
| 6 | Alabama | SEC | 6 | Nos. 3, 12, 41 |
| 7 | Texas A&M | SEC | 7 | Nos. 9, 24, 26, 97 |
| 8 | South Carolina | SEC | 10 | Nos. 23, 37, 66, 70, 74 |
| 9 | Oregon | PAC-12 | 4 | Nos. 15, 31, 32 |
| 10 | Washington | PAC-12 | 6 | Nos. 13, 39, 68, 80 |
| 11 | Florida | SEC | 5 | Nos. 11, 19, 69 |
| 12 | Arizona State | PAC-12 | 7 | Nos. 5, 65, 93 |
| 13 | Georgia | SEC | 10 | Nos. 27, 62, 82, 98 |
| 14 | Notre Dame | ACC | 7 | Nos. 22, 57 |
| 15 | Arkansas | SEC | 5 | Nos. 40, 51 |
| 16 | Kentucky | SEC | 5 | No. 7 |
| 17 | Ole Miss | SEC | 7 | Nos. 59, 75, 85 |
| 18 | Wisconsin | Big Ten | 7 | Nos. 52, 67 |
| 19 | Texas | Big 12 | 5 | Nos. 33, 88 |
| 20 | Oklahoma State | Big 13 | 4 | Nos. 44, 77 |
| 21 | UCLA | PAC-12 | 3 | No. 25 |
| 22 | McNeese State | Southland | 6 | No. 29 |
| 23 | Penn State | Big Ten | 7 | No. 36 |
| 24 | Clemson | ACC | 6 | No. 38 |
| 25 | Northwestern | Big Ten | 2 | No. 42 |