2019 Princeton vs Drexel | CAA Men's Basketball
Drexel Returns Home To Host Battle-Tested Princeton
Drexel Returns Home To Host Battle-Tested Princeton
Drexel returns home Wednesday to Daskalakis Athletic Center to host a Princeton bunch that's faced one of the toughest schedules in college basketball.
Dec 4, 2019
by Kyle Kensing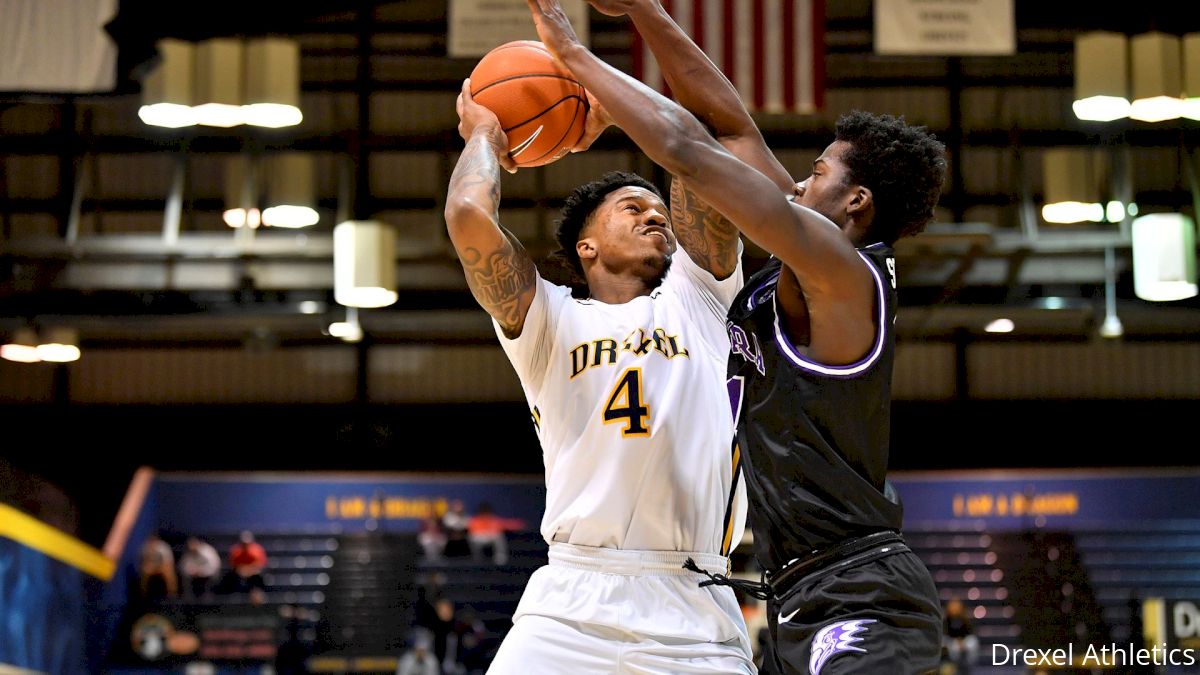 Coming off a loss at UMBC, Drexel returns home Wednesday to Daskalakis Athletic Center to host a Princeton bunch that's faced one of the toughest schedules in college basketball.
---
Who: Princeton Tigers (1-5) at Drexel Dragons (4-4)
When: Wednesday, Dec. 4, 7:30 p.m. ET
Where: Daskalakis Athletic Center; Philadelphia, Pa.
Watch: LIVE on FloHoops
---
The Tigers opened the campaign 0-5 with losses that included at Indiana, and to Arizona State by just two points. Princeton's shown improvement from game-to-game, however. After taking Arizona State to the wire, the Tigers followed it up getting off the schneid with a win over Bucknell.
Drexel's loss to UMBC cut off a modest two-game winning streak, after the Dragons gave Rutgers all it could handle and dropped a road game at Duke-slayer Stephen F. Austin.
Princeton Tigers At A Glance
Princeton harbored realistic designs on winning the Ivy League a season ago, but the unexpected departure of scoring machine Devin Cannady preceded a disappointing showing in the League. The Tigers lost their final four and finished two games out of first place.
Their start to 2019-20 was slow, but their continued progress early on bodes well for the Tigers growing into dark-horse challengers in a top-heavy Ivy.
Names To Know
Princeton coach Mitch Henderson leaves heavily on the duo of Jaelin Llewellyn and Drew Friberg, both of whom play close to 84 percent of games. They carry on the heaviest workload for a starting five that does much of the lifting; Princeton has not gone particularly deep through its first six games.
The loss of Ryan Schweiger early into the season-opening matchup with Duquesne limited Princeton's rotation potentials, but Schweiger returned with a splash against Bucknell, scoring 17 points. He also shot 3-of-4 from behind the 3-point line.
Richmond Aririguzoh has been excellent on both sides of the ball and on the glass. At 6-foot-9, 230 pounds, he provides some mismatch opportunities for the Tigers on the interior.
Offense
Under legendary coach Pete Carril, Princeton became so synonymous with a methodical offense that relied on back-cuts to the basket, an off-ball man lull his defender to sleep before breaking to the rim is literally called the Princeton Cut.
Princeton's offense is a bit more free-flowing nowadays. In 2017, when the Tigers last made the NCAA Tournament, they ranked 89th nationally in adjusted offensive efficiency, per KenPom.com.
This year, three Tigers are averaging in double-figures through six games, paced by Llewellyn's 15.7. Aririguzoh averages 14.5 on 60 percent shooting from the floor, and Fiberg is registering 10.3.
The return of Schweiger to the lineup adds additional scoring pop, and a dangerous 3-point threat. Princeton has shot from long range on more than 42 percent of their total attempts, but been highly streaky.
Drexel, which has held its opponents collectively below 30 percent from behind the 3-point line, need to ensure the cold-shooting Tigers show up on Wednesday.
Defense
The story of Princeton's 0-5 start can perhaps be best summarized in the Tigers' defensive statistics. Princeton opponents have shot just below 44 percent from behind the 3-point line; a staggering number that ranks right near the bottom of the entire Div. I.
Overall, Princeton ranks in the 300s nationally for turnovers created; shots blocked; and effective field-goal percentage.
Drexel Dragons At A Glance
Drexel's .500 start has included some impressive performances: The Dragons battled with crosstown rival Temple in the opener, a team that since went on to beat USC and take a Top 10-ranked Maryland to the wire.
Drexel also played Big Ten opponent Rutgers close. Putting together a defining, however, is the next step before Colonial Athletic Association play gets started.
Princeton leads into a manageable stretch with KenPom Top 200 opponents La Salle and USF, Quinnipiac, and a potential Boardwalk Battle game against Bowling Green, which looked outstanding at the Paradise Jam.
Names To Know
James Butler has been excellent to open 2019-20, leading Drexel in both scoring and rebounding. He's averaging a double-double per game at 13.9 points and 11.5 rebounds per, and ranks 23rd nationally in defensive rebounding percentage.
Preseason All-CAA nominee Camren Wynter is scoring below double-figures, but has been one of the nation's premier distributors in the early-going. His 5.9 assists per game rank him 37th among all Div. I players in assist rate.
Zach Walton joins Butler averaging in double-figures through Drexel's first eight games, posting 12.9 points per game.
Offense
While Princeton's offensive scoring has been contained largely among its starters, Zach Spiker's Dragons have showed early signs of having some excellent scoring depth.
Seven players average between 6.3 and 13.9 points per game, including leading 3-point shooters Matey Juric and Mate Okros.
Against a Princeton defense that has struggled defending the 3-pointer, Drexel has a prime opportunity to work outward from Butler's touch on the interior to the perimeter. Wynter and Walton are both poised to come alive from 3-point range.
Defense
As good as the Dragons have been defending from long range, opponents are making better than 52 percent from the interior. Butler's been a shot-blocking presence inside, while Juric and Wynter have turned over opponents effectively.
The pieces for Drexel to be one of the tougher defensive teams are present. How it responds to the multifaceted look Princeton's starting lineup throws will offer some insight into how Drexel's depth could carry it on the defensive side into CAA play.