Who: Drexel Dragons at Northeastern Huskies
When: Thursday, Jan. 23, 7p.m. ET
Where: Matthews Arena
Watch: LIVE on FloHoops
Colonial Athletic Association Player of the Week Camren Wynter summarized the nature of the conference in 2019-20 best when he said, "Any team can beat any team on a given night."
Both Drexel and Northeastern have firsthand experience coming into Thursday's matchup at Matthews Arena.
The Dragons ride a three-game winning streak on the pivotal road trip, fresh off a blowout of league-leading William & Mary. Northeastern scored its own marquee win on Jan. 16, beating Charleston on the road.
WHAT. A. GAME.

The Dragons handed William & Mary its first CAA loss of the season with an emphatic 84-57 win on Saturday

Crank up the highlight machine as we look back at some of the best moments from the game pic.twitter.com/4yTSnOMaCq

— Drexel Men's Basketball (@DrexelMBB) January 20, 2020
But the Huskies dropped Saturday's contest to previously winless UNC Wilmington in overtime. Staying in the wide-open CAA race starts with defending home court in the coming weekend set.
DREXEL DRAGONS AT A GLANCE
Road trips vexed Drexel for the season's first two months. The Dragons dropped each of their first six road contests, including a five-point decision at Rutgers. The Scarlet Knights are now in the Top 25, so the competitive loss speaks to how dangerous this Drexel bunch can be, but it was still ultimately a loss.
In this current three-game winning streak, however, the Dragons scored their first road win at James Madison. They parlayed that into the sweep of Elon and William & Mary, and are now showing their full potential.
Offense
Drexel's trio of Camren Wynter, Zach Walton and James Butler is one of the most dangerous three-man nuclei in the country. The three combined for 60 points against William & Mary, a high-water mark, but not outlandishly above their collective average of 40.6.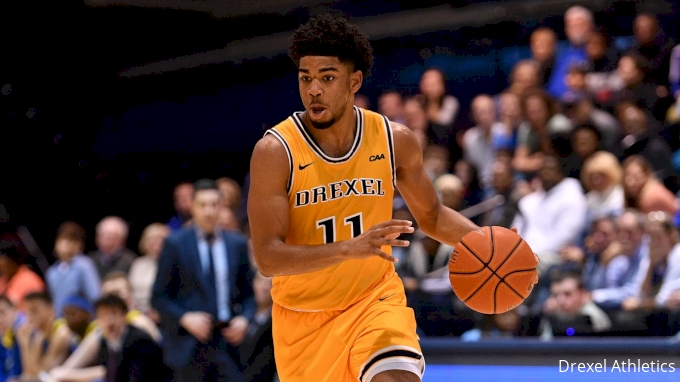 Sam Green provides another scoring option, particularly as a 3-point shooter. Green and Wynter both average 40 percent from long range, contributing to a team-wide average of 36.8 percent. That's good enough to rank No. 38 in the nation.
Freshman forward TJ Bickerstaff adds another potential element against Northeastern, a somewhat undersized opponent. Butler handles interior scoring, but Bickerstaff comes into the road swing shooting 47.5 percent from inside the 3-point arc.
Defense
Dragons coach Zach Spiker said that Drexel takes its identity from its play on the defensive end. In wins, Drexel holds opponents to an average of 62.5 points per game.
The Dragons held opponents under 60 points in five of those wins, four of which are since Dec. 21; three in CAA play, including the last two wins, and the fourth against MEAC-leading Norfolk State.
Butler and Walton are both productive shot blockers, but one particularly noteworthy standout on the Drexel defense is Matey Juric. His 1.7 steals per game lead the team, edging out Wynter's 1.6. What's more, Juric forces a steal on four percent of possessions he's on the floor: That ranks him in the top 50 of all Div. I players.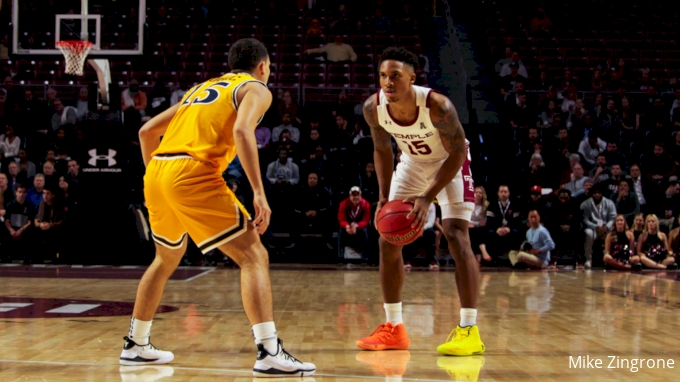 NORTHEASTERN HUSKIES AT A GLANCE
Last season's CAA representative in the NCAA Tournament has the ingredients to make another run to the Big Dance. The Huskies showed that mettle just last week with a road win over Charleston.
A loss to UNC Wilmington leaves Northeastern in a tough spot as far as pulling back into contention for the regular-season crown, however. The Huskies sit two games back of William & Mary, and behind the mish-mash of two-loss teams -- one of which is Drexel.
Offense
Prolific-scoring guard Jordan Roland comes into Thursday's matchup ranked fourth in the nation at more than 23 points per game. He dropped 33 in a showdown with Charleston's Grant Riller, and followed it up with 38 in the loss at UNCW.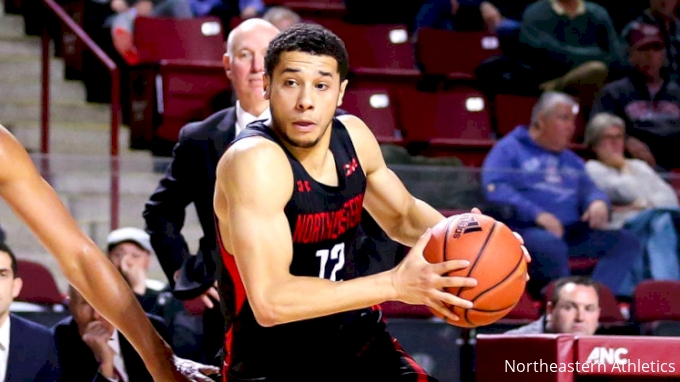 Roland is the obvious pillar of a Northeastern offense that ranks No. 74 in the nation in adjusted offensive efficiency. His 44 percent shooting from 3-point range ranks 84th among all Div. I players, and is the foundation of the Huskies shooting a nationally fourth-ranked 39.8 percent from deep.
But with Bolden Brace averaging 44.4 percent, and breakout freshman star Tyson Walker connecting on 38.5 percent from outside, Northeastern has one of the most dangerous perimeter scoring combinations in college basketball.
Defense
With the loss of Tomas Murphy early in the season, an already small Northeastern lineup rolls with a roster of primary contributors who go 6-foot-6 or less. Against a Drexel offense with a talented big like James Butler, a zone might be in order.
However, Drexel's outstanding 3-point shooting is a risk that might not be worth trying to mitigate.
Either way, the Huskies' lack of size is central to their yield of 54.2 percent opponent shooting from inside the arc -- one of the higher yields in the CAA. Only Hofstra (55) and Elon (55.6) have been worse.