Milwaukee Bucks Spark Unprecedented Day In Sports
Milwaukee Bucks Spark Unprecedented Day In Sports
The NBA stood still, but the movement for change grew stronger.
Aug 27, 2020
by Ryan Holmes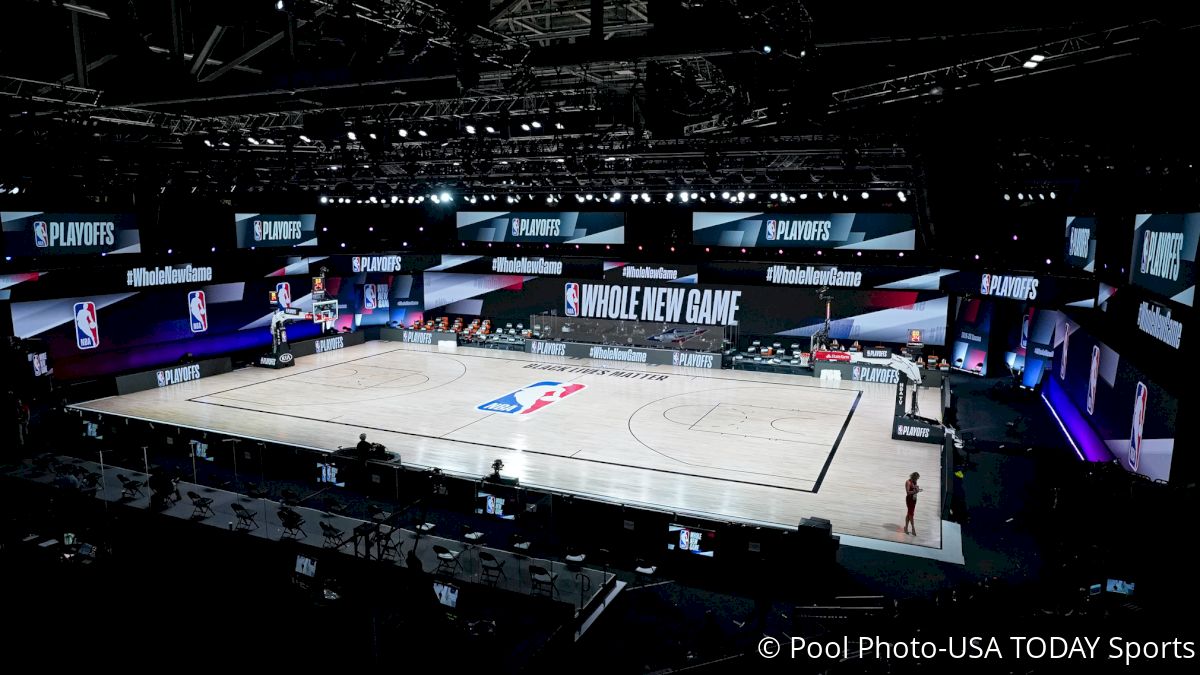 Four years to the day that Colin Kaepernick made his original decision not to stand for the National Anthem, the NBA stood still, but the movement for change grew stronger.
The No. 1 seeded Milwaukee Bucks made the initial blow when they didn't take the court for Game 5 of the NBA Playoffs in hopes of closing out the series against the Orlando Magic on Wednesday night. Their choice not to play, which was originally being reported as a boycott, forced the game to be postponed.
But things didn't stop there inside the NBA bubble. Not one single playoff game took place as the Los Angeles Lakers, Oklahoma City Thunder, Houston Rockets and Portland Trailblazers all followed suit and made the decision not to play, which postponed their games as well.
George Hill and Sterling Brown would later read a statement on behalf of the team explaining why fans wouldn't be watching them play on Wednesday night.
As reported by multiple outlets, the players held a meeting to discuss their next steps and will do so again Thursday morning in the bubble.
The ripple effect continued over to the WNBA as well as the women made a statement.
Center @E_Williams_1 reads statement on @espn as the representative for all @WNBA players. Tonight's games have been cancelled. pic.twitter.com/xDz4uCQSiD

— Atlanta Dream (@AtlantaDream) August 26, 2020
The women echoed their male counterparts' statements for change as they spelled out the name of the latest unarmed black man to be shot by police – Jacob Blake – with their shirts as they knelt with interlocked arms in solidarity.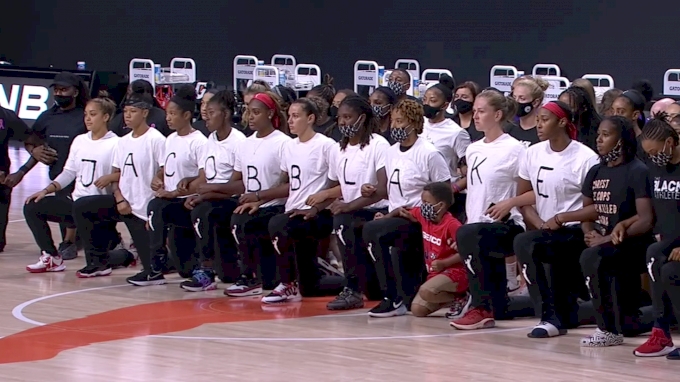 Former players joined them as Kenny Smith walked off the set of 'NBA on TNT.'
.@TheJetOnTNT stands with the NBA players. pic.twitter.com/39Sby1D5kn

— NBA on TNT (@NBAonTNT) August 26, 2020
Chris Webber followed up Smith's statements and actions on the same show with impactful words of his own.
"It is the young people leading the way and I applaud them." @realchriswebber delivers a powerful message in support of the NBA players. pic.twitter.com/KVCUINw8Vx

— NBA on TNT (@NBAonTNT) August 26, 2020
The message is powerful. The actions of one man in 2016 is now joined by many more both on and off the playing field of many different disciplines. From basketball to Tennis, to baseball and soccer the wave of change is growing stronger. And while it was an unprecedented day in the world of sports, it was more than that in the plight for justice.
What will come of this? That is yet to be seen, but the momentum for change is certainly growing.