CAA Men's Basketball
Charlotte Hornets Select Charleston's Grant Riller In Round 2 Of NBA Draft
Charlotte Hornets Select Charleston's Grant Riller In Round 2 Of NBA Draft
CAA became the only mid-major conference with NBA Draft picks in each of the last two years when the Charlotte Hornets selected Grant Riller.
Nov 19, 2020
by FloHoops Staff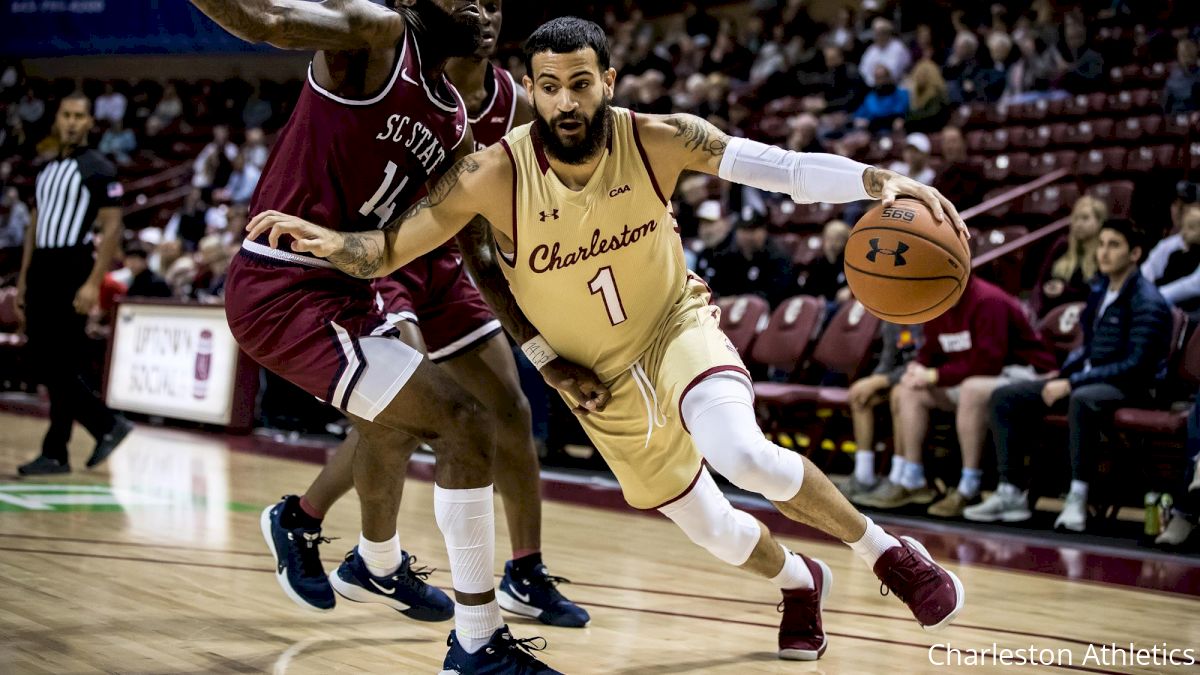 RICHMOND, Va. – College of Charleston's Grant Riller, a three-time Colonial Athletic Association (CAA) First Team selection, was chosen in the second round of the 2020 NBA Draft, held on Wednesday night.
Riller was selected with the 56th overall pick in the draft by the Charlotte Hornets. Former Charleston teammate Joe Chealey appeared in four games for the Hornets in the 2019-20 season.
The draft of Riller marked the second straight season the CAA saw at least one player selected in the draft. With the selection, the CAA is the only mid-major conference in the country with at least one pick in each of the last two seasons.
The CAA had not had NBA Draft selections in consecutive drafts since the 2009-11 editions of the draft saw Eric Maynor, Larry Sanders and Charles Jenkins picked in three straight drafts.
Overall, Riller is the 25th player from a CAA member taken in the NBA Draft and the fourth player in Charleston history to be drafted, joining Anthony Johnson, Andrew Goudelock and Jarrell Brantley, who was chosen last season with the 50th overall pick.
Riller concluded his Charleston career with 2,474 points, second in Charleston history and third in the CAA. In his senior season, Riller posted 21.9 points and 3.9 assists per game, ranking second and fourth, respectively, in the CAA. The 6-foot-3 guard wrapped his career as the single-game scoring record holder (43) at Charleston as well as finishing eighth in career steals (165) and 13th in assists (366). Riller was the 13th player in CAA history to earn First Team All-CAA honors three times in his career.
The 2018 CAA Tournament Most Outstanding Player, Riller led the Cougars to the CAA title in that year, the first for the program since joining the conference in 2013-14. Riller was a 2020 NABC All-District First Team selection, his third straight season earning all-district honors.