2020 Bubbleville
Fatts Russell Is Steady Presence Atop Rhode Island's New-Look Roster
Fatts Russell Is Steady Presence Atop Rhode Island's New-Look Roster
The Rhode Island men will rely on star guard Fatts Russell and a slew of transfers as they look to build on a successful 2019-2020 season.
Nov 23, 2020
by Lincoln Shryack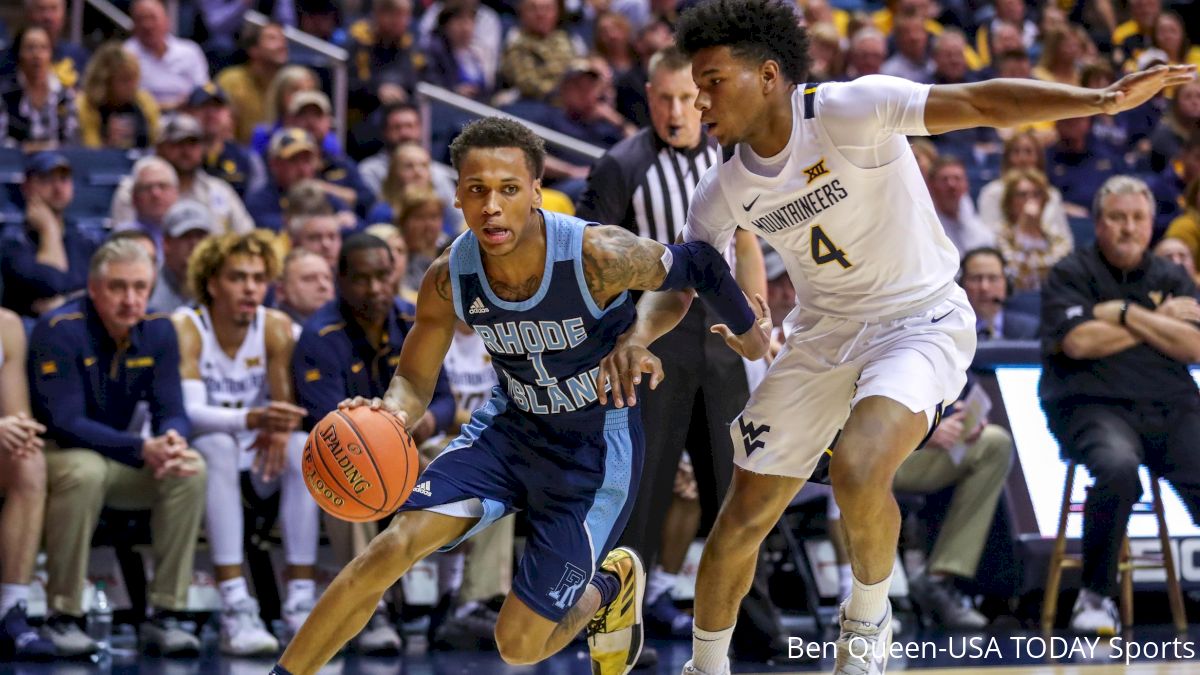 The Rhode Island men figure to lean heavily on leading scorer and preseason A10 first team member Fatts Russell in 2020-2021 as they look to fill the void left by three departed starters from last season.
The burden on Russell, a 5'10 combo guard who led the Rams in points (18.8 pts), assists (4.6) and steals (2.9), will be substantially higher than it was a year ago as URI looks to replace over half of their scoring from a 21-9 campaign.
Watch the Rams LIVE on FloHoops during the 2020 Bubbleville
And it's not just the starting lineup that will look different for head coach David Cox as only three players on this year's roster-- Russell, Antwan Walker and Jermaine Harris-- saw the court in 2019-2020. All that turnover signals that Rhode Island is unlikely to duplicate their third-place conference finish (13-5), unless a talented influx of transfers can help ease some of that burden on URI's star guard.
Among the new faces for Rhody with NCAA experience are twin brothers Makhi and Makhel Mitchell (Maryland), Jalen Carey (Syracuse), Malik Martin (Charlotte) and Allen Betrand (Towson). Junior college transfers Jeremy Sheppard and D.J. Johnson will also be new to the Rams' rotation.
At 6'9 (Makhi) and 6'10 (Makhel), the Mitchell twins provide excellent size and skill around the rim, as both brothers were highly rated recruits coming out of Washington D.C. two years ago. Makhi was a top 100 prospect nationally his senior year, as was the Syracuse transfer Carey, who showed tremendous promise with the Orange as a freshman before playing only two games last year due to injury.
Martin, too, should be a major boost for the Rams coming off a Conference USA All-Defensive team season.
Still, high turnover in a season as unique as this one could foreshadow some growing pains for URI as they try to keep pace with Atlantic-10 favorites Richmond and Dayton. Fortunately, the Rams do know without a doubt who their first option is on offense, and their success early in the season may depend on the type of game Fatts Russell is having.
The new-look Rams open their 2020-2021 campaign with a strong test from Stephen F. Austin on Wednesday at 11:00 AM (FloHoops) as part of the Bubbleville slate of games.