Big East Women's Notes: Dynamic Backcourt Forming At Seton Hall
Big East Women's Notes: Dynamic Backcourt Forming At Seton Hall
Seton Hall guard Andra Espinoza-Hunter was red hot from three last week, making 20 threes over three games.
Jan 19, 2021
by Kevin Sully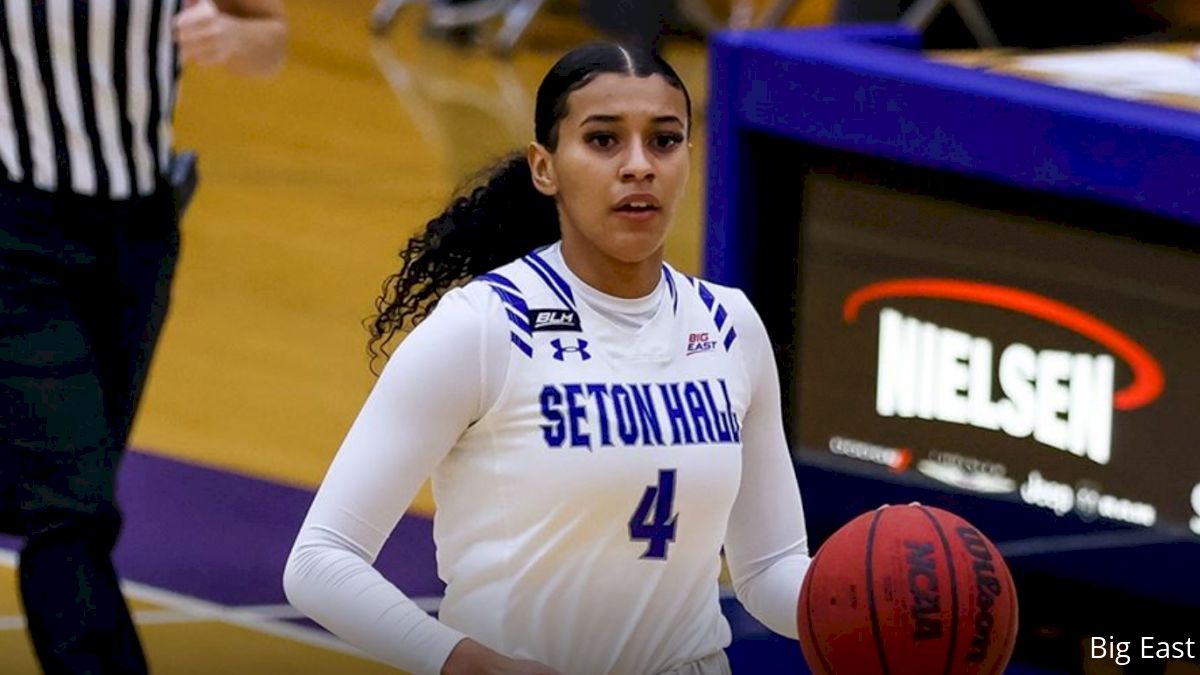 It was a light slate of games last week in the big east as several programs were on pause because of COVID-19 protocols. But there were still some notable performances including the emergence of a transfer who will make an impact this season.
Marquette Is Unbeaten No More
The Golden Eagles hadn't played a game in 24 days when they visited Seton Hall last Friday and the layoff was visible. Selena Lott, the team's engine in the backcourt, was held to just 7 points and Marquette fell 77-66.
COVID-19 protocols kept Marquette sidelined since a December 22nd victory against Xavier, their fifth win in a row. On Friday, they got off to a rough first half, scoring just 7 points in the second quarter.
But it didn't take long for Lott, and Marquette, to return to form. On Sunday, she poured in 30 points and held Marquette beat St. John's 72-61. The Golden Eagles are now 4-1 in the Big East, just half a game behind DePaul (5-1) for second in the conference.
Andra Espinoza-Hunter Makes A Splash
The Marquette/Seton Hall game served as a showcase for Pirates guard Andra Espinoza-Hunter. The graduate transfer by way of Mississippi State (and UConn before that) didn't debut with the Pirates until January 3rd. But in five games, she's already found her rhythm.
Against Marquette, she connected of seven three-pointers and scored 25 points. But that wasn't her only ridiculous shooting performance of the week. Over a three games stretch, Espinoza-Hunter shot 20-30 from three (including Sunday's game against Butler where she was 6-7 from deep) and averaged 24 points per game.
Inside the arc, she was efficient as well, making 58% of her shots from the field.
The Pirates backcourt already had firepower with the emergence of sophomore Lauren Park-Lane, who leads the conference in assists. Adding Espinoza-Hunter's shooting and the tandem will be incredibly fun to watch. The Pirates are now fourth in the Big East at 4-2.
Rankings Watch
Both Big East teams moved up one spot in this week's AP Top 25 poll. Top-ranked Stanford dropped to #5 after being upset, which allowed UConn to move up to #3. DePaul is now ranked #18.
UConn hosts Butler on Tuesday before the anticipated non-conference game at #25 Tennessee. The Huskies close out the week on Saturday at home against Georgetown.