Ranking The Women's Big East Teams
Ranking The Women's Big East Teams
UConn has already proven themselves as the class of the Big East, but how does the rest of the conference break down?
Jan 21, 2021
by Kevin Sully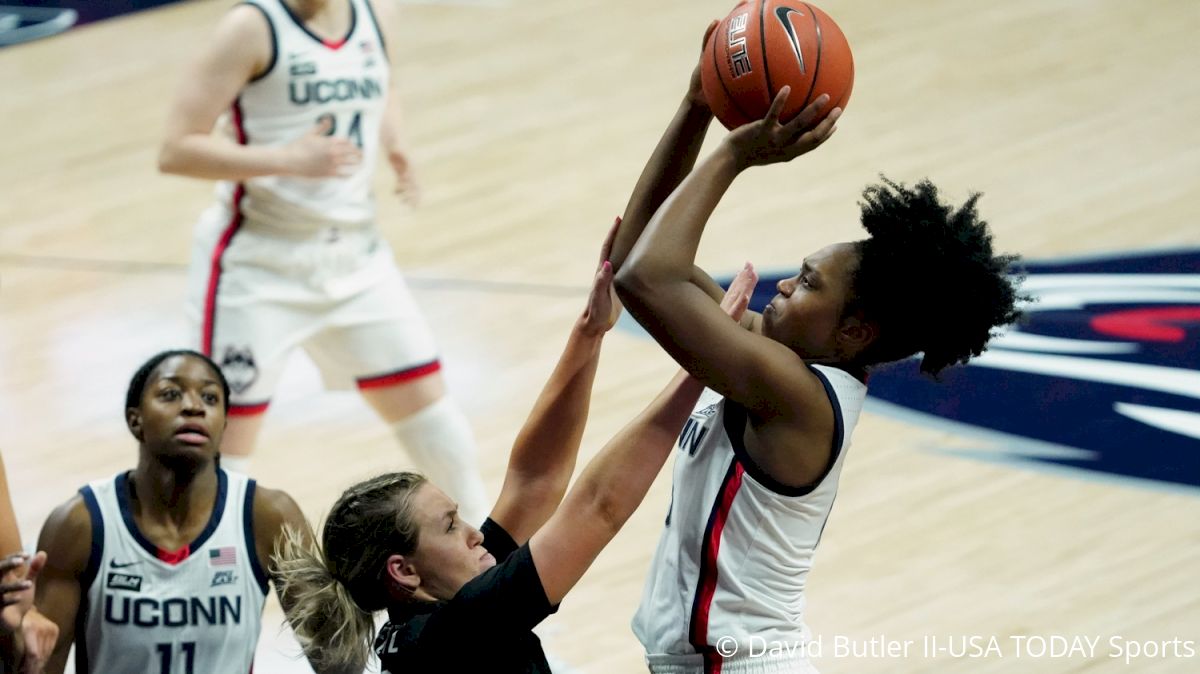 Some Big East teams have played 10 games this season. Others have managed to get in just five.
But even with the unbalanced schedule, there are clear dividing lines forming throughout the conference. From Connecticut at the top, to a trio of one-win conference teams at the bottom, here are the five groups of teams in the Big East.
Group 1: UConn (8-0, 7-0)
This tier can also be referred to as the "UConn Tier," because of the Huskies' complete dominance of the rest of the conference this year.
Not all of their games have been lopsided as their last conference game against Butler (UConn won 103-35), but nobody has been within 20 points of them this year. #18 DePaul is/was the best challenger to the Huskies and still lost by 75-52 in their first meeting. UConn's stiffest competition will come from outside the conference with games on the schedule against #25 Tennessee, #15 Arkansas, and #4 South Carolina
Group 2: DePaul (8-3, 5-1)
The aforementioned Blue Demons also belong in a tier of their own. They aren't at UConn's level, but they have some separation on the rest of the conference.
DePaul is the only other ranked Big East team and their only losses have come against ranked teams (UConn, Louisville, Texas A&M). They have taken care of business against conference opponents and also have a win against #9 Kentucky.
Group 3: Marquette (8-2, 5-1), Seton Hall (7-3, 5-2), Villanova (8-2, 3-2)
Andra Espinoza-Hunter's emergence has pushed Seton Hall into this group that is try to get into the NCAA Tournament. The graduate transfer joined the team late, but has caught fire—making 24 three-pointers in her last four games and leading the Pirates to a four-game win streak.
Marquette suffered their first conference of the season against Seton Hall last week. However, that came after a long layoff due to COVID-19. Expect a very tight game when the two meet again on January 27th. Villanova is currently on a COVID-19 pause, but Maddy Siegrist has demonstrated that she can carry this team to March. The Wildcats' two losses come against UConn and DePaul.
Group 4: Providence (5-7, 3-4), Creighton 3-6, 2-3), Xavier (4-4, 1-3)
This group has been good at beating up on the bottom of the conference but doesn't have any notable wins. Creighton has the best loss of the group, falling 90-81 to DePaul after leading by 3 after three quarters.
Group 5: Georgetown (1-4, 1-4), St. John's (4-8, 1-6), Butler (1-9, 1-8)
St. John's is the surprise here. The Red Storm were picked to finish fourth in the conference, but have struggled in their conference schedule. Georgetown got a late start and has had to face DePaul twice and Marquette once.