The Six Most Important Games Remaining In The Big East
The Six Most Important Games Remaining In The Big East
The second half of the Big East season is filled with games that have tournament implications.
Jan 28, 2021
by Kevin Sully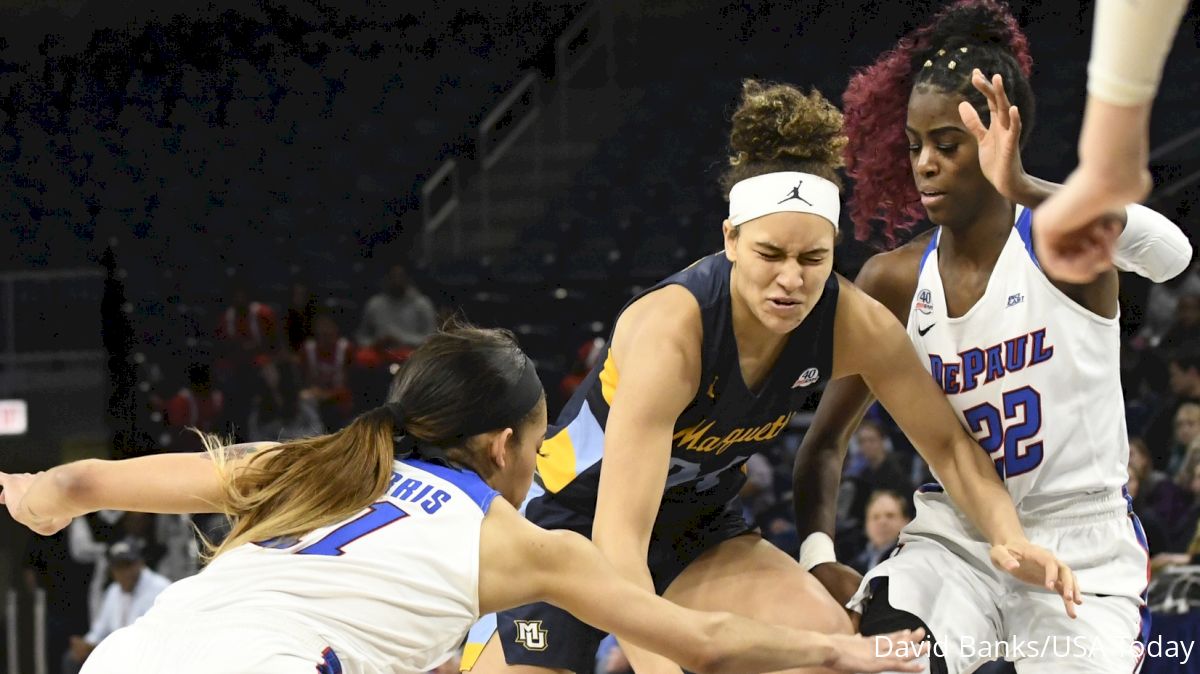 For most teams in the Big East, the halfway point in the season is fast approaching. Connecticut is dominating, DePaul is solid and three other teams are trying to make their way to the NCAA Tournament. There are no guarantees with the schedule this year, but let's look at some of the most consequential games remaining on the calendar:
January 31st: UConn at DePaul
Sunday's visit to DePaul is likely the toughest test remaining on UConn's conference schedule and the only thing keeping the Huskies from going undefeated in their first season back in the Big East.
This will be the first of two meetings between the two teams and the chance to see if the Blue Demons' pace can slow down Seton Hall's Andra Espinoza-Hunter. For Seton Hall, every game against the top four teams in the conference takes on extra importance as they try to build their case for an NCAA Tournament berth.
On Wednesday, Villanova fell 95-77 to Marquette and lost one of its chances to get a quality win. Opportunities against UConn, Marquette, DePaul and Seton Hall still populate their schedule, but while they seek out a big victory, they can't really afford losses to teams below them in the standings. Creighton, at 2-3 in the conference, only lost to the Wildcats by five last time they played and will be pesky once again.
February 10th: DePaul at St. John's
Speaking of trap games, DePaul plays St. John's in the midst of a stretch that includes UConn, Seton Hall, Marquette, Villanova, and Seton Hall (again). Quadashah Hoppie and Leilani Correa have the ability to go wild for St. John's, giving the Red Storm a chance at the upset.
As mentioned above, a big opportunity for the Wildcats to get a signature win. Right now, they are 1-3 against the top four teams in the Big East.
Depending on how the next month goes, this game could be about angling for a high seed in the tournament or about remaining in the good graces of that fickle NCAA Tournament bubble.