Big East Women's Notes: UConn's Emphatic Response To Their First Loss
Big East Women's Notes: UConn's Emphatic Response To Their First Loss
UConn rebounded from their loss to Arkansas with a big win against DePaul.
Feb 3, 2021
by Kevin Sully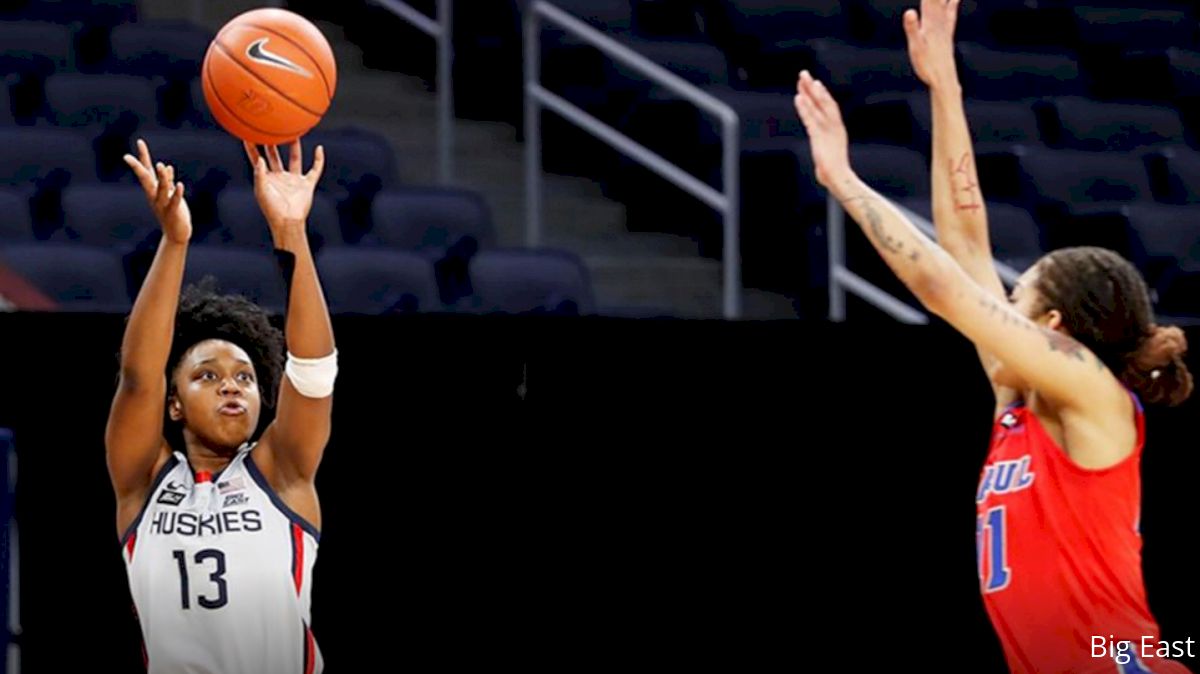 After opening the season a perfect 10-0, Connecticut was upset by #19 Arkansas, 90-87 last week. UConn trailed by 10 entering the fourth quarter, but pulled ahead on an Evian Westbrook three-pointer with 5:30 remaining.
But UConn could never get a handle on Arkansas' Chelsea Dungee. The guard went off for 37 points, scoring from every part of the court and at the most opportune moments to stymy UConn's momentum.
DePaul had the unfortunate distinction of playing the Huskies after their loss. The Blue Demons led 22-18 after the first quarter, but then the game took a sharp turn.
UConn outscored DePaul by 36 over the next two quarters and went on to win 100-67. Christyn Williams scored 29 points and Paige Bueckers added 22 points (including 5-7 on threes), 10 assists and seven rebounds.
Rankings/Bracket Watch
Despite the loss, UConn stayed at #3 in the nation and is also projected as a #1 seed. DePaul moved down three spots and sits at #20 and is slotted as a #7 seed.
Marquette has yet to make an appearance in the Top 25, but is listed as a #9 seed. Seton Hall is in the "last four out" group.
Villanova is no longer listed after being in the "next four out" group last week.
DePaul's loss to UConn meant that Marquette jumped them in the standings. The Golden Eagles beat Creighton 66-53 last week. But their position could be short-lived. Marquette still has two games against UConn and two games against DePaul on their schedule.
Correa Goes Big Again
Last week, St. John's guard Leilani Correa had her second 35-point game of the season. The sophomore was 11-22 from the field and 10-12 from the line in a 70-53 victory over Georgetown. Correa is now second in the conference in scoring at 20.0 points per game. Fellow sophomore Maddy Siegrist of Villanova still remains atop the conference with 23.8 points per game.